Safe to say it's a murky, muggy and mild start with temps kicking off this Wednesday morning near 70 and dew points right there as well. With so much low level humidity, it's been easy for locally dense fog to form. The fog is with us through mid morning as well as scattered showers.

The showers early to mid morning are light, but the potential for late morning and early afternoon showers and storms to drop localized downpours is there. Some breaks of sun by mid afternoon are likely as we start to dry out heading toward the evening commute. We really dry out tonight as humidity crashes and a comfy mid to late September fell to the air takes over tomorrow.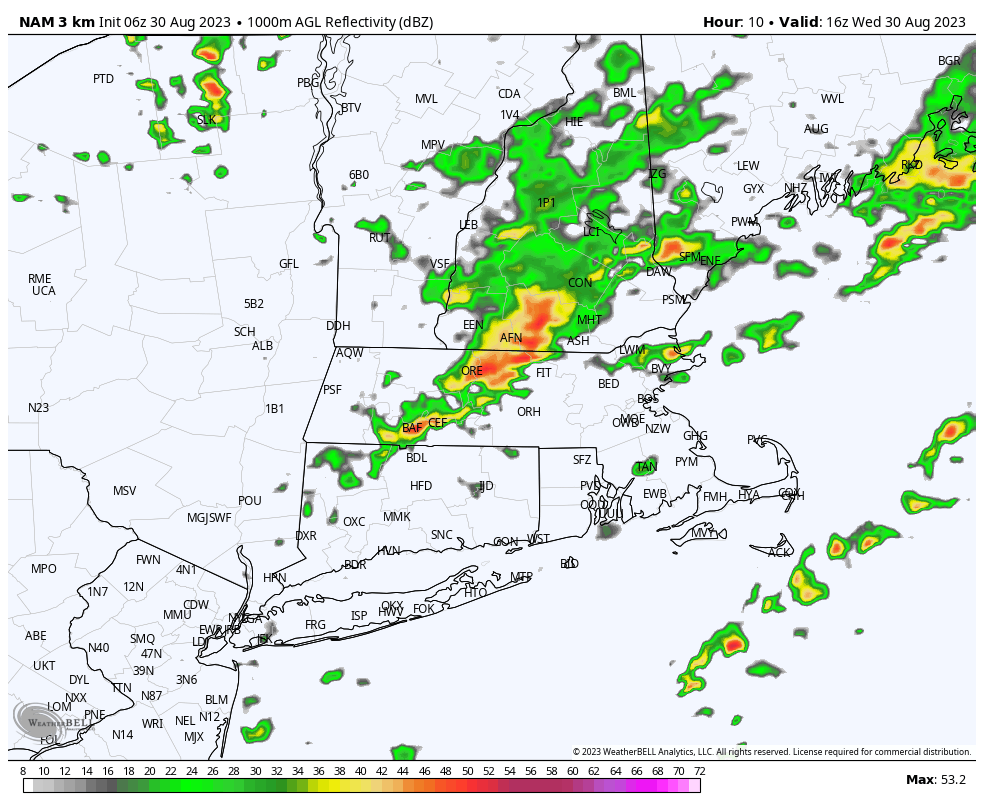 The crisp air lasts into Saturday morning, then the warm-up is on. We'll reach to low 80s Saturday, mid 80s Sunday and likely upper 80s Labor Day. It'll be a bit cooler, 70s to near 80 at the beaches. The pattern looks mostly dry too from Thursday – next Tuesday, although there's a small chance to start Sunday with an isolated shower or two before sun and warmth wins out.

Hurricane Idalia Update:
As of 7am, Idalia is a category 3 hurricane with max sustained winds of 125mph and will make landfall around mid morning along the Big Bend region of Florida. Storm surge, damaging winds and heavy, flooding rains will move in across parts of northern Florida.

Heavy rain will move across southern Georgia and eastern South and North Carolina over the next couple of days. Then, Idalia moves off the Carolina Coast, and stays well south of us.