Good morning! Some of us are waking up to showers and others are waking up to overcast conditions. That's how today will be as we keep the chance for showers around throughout the day. We clear out overnight. Sunday and Monday will be cooler and breezy, but great for any fall activities!
The damp day is in part to two things: to our south, the remnants of Philippe (a low pressure system) and to our west a cold front. The remnants will continue to move northward through the day and as it does this will allow the front to slide east.
Here's an idea of what radar will be like today. Showers will be off and on within MetroWest. If you're not under a shower, you'll get overcast conditions. Rain skims the Lower Cape. The heaviest rain sets up to our east. The only Flood Watch posted so far is for New York State and includes New York City and Long Island. The front will slide through tonight and overnight we'll clear out.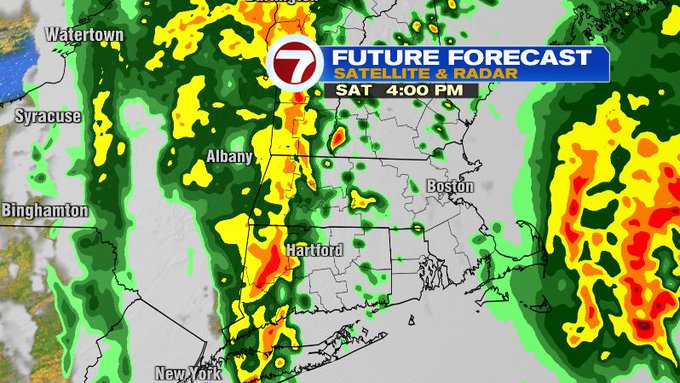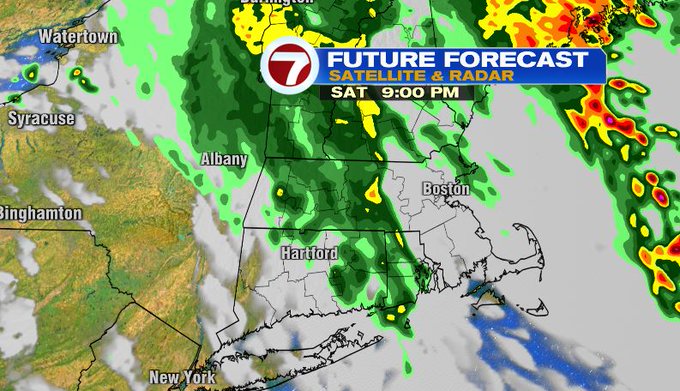 Temperatures will not budge all that much from our morning lows with abundant cloud cover and a southeast breeze. Most of us will be in the mid/upper 60s.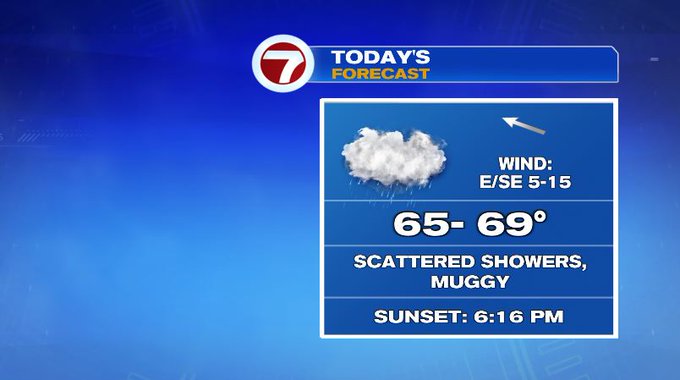 Overnight, the cold front will cross our region and as it does the wind will switch out of the northwest. This will usher in drier and cooler air. Tomorrow morning low temperature start in the upper 40s/low 50s.
From there we rebound to the upper 50s/low 60s. A persistent westerly wind will stay breezy through the day. Luckily, we'll see some sun!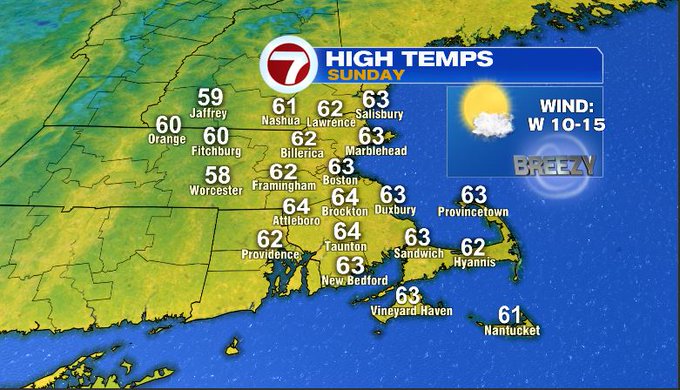 Monday will be dry, cool and breezy. There's a chance for a spot shower Tuesday. Other than that, next week includes mornings in the 40s and afternoons in the 60s.
-Meteorologist Melanie Black