7Weather- Showers arrive early Wednesday morning and there will be wet weather around for the morning commute.
Wednesday's forecast is a bit tricky with a low pressure wobbling around south and then southeast of us. Right now it looks like we'll have steady rain in the morning for most of Massachusetts and then it's dry throughout most of the afternoon.
Rain loops back into the area Wednesday night into early Thursday morning, but mainly in southeast Mass. It's another cool day in the upper 50s and low 60s. It remains breezy along the coast.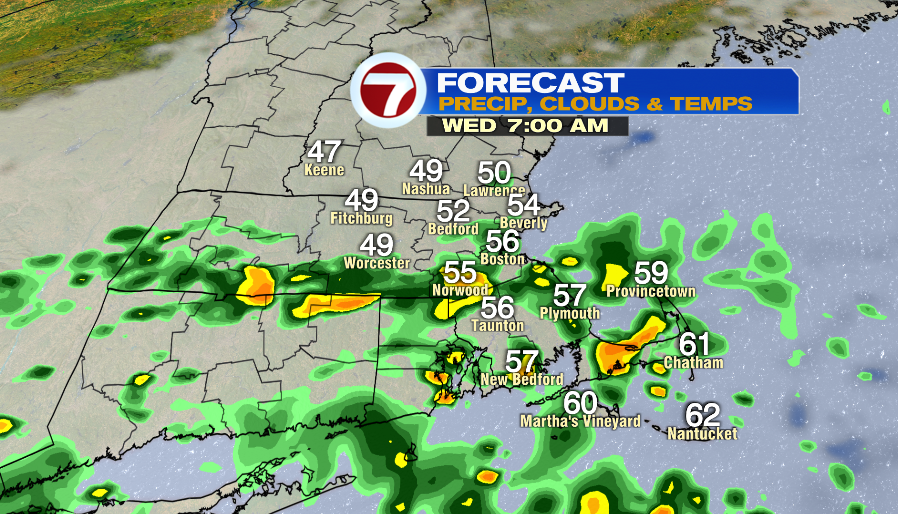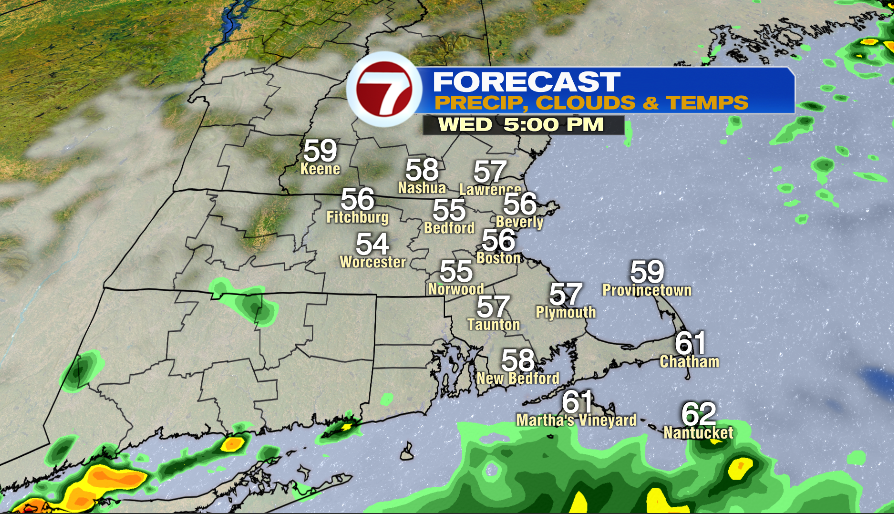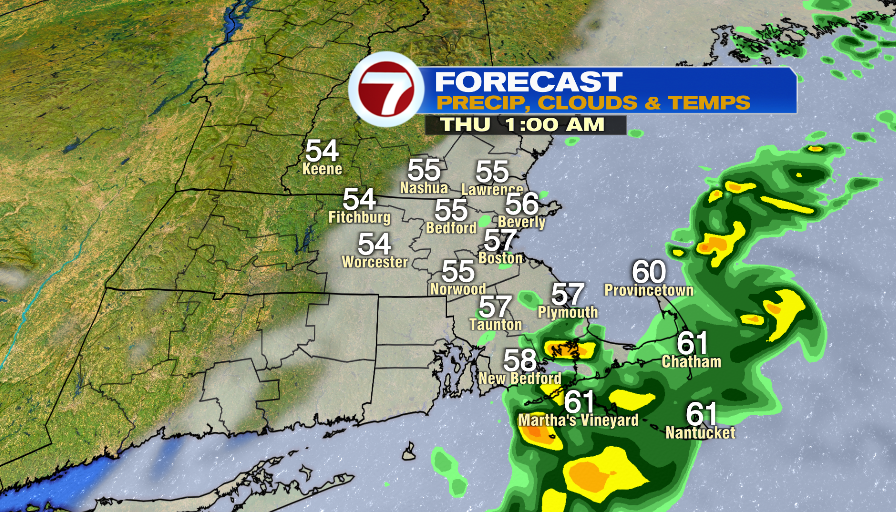 Most locations along and north of the Pike will get 0.20″ of rain or less from this system. Areas south of the Pike likely range from 0.50″-1.00″ of rain. If the heavier rain offshore loops back around then it is possible that areas in the South Shore get 2.00-3.00″ of rain.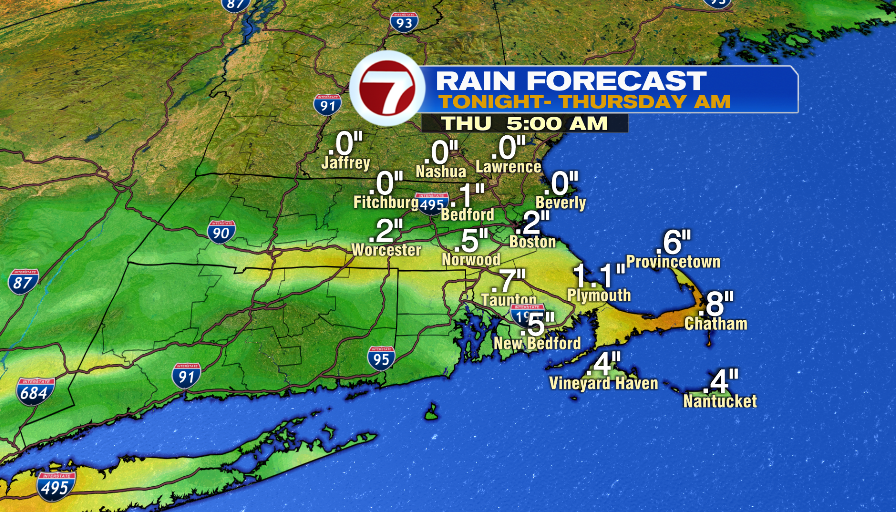 Thursday morning has lingering clouds and few showers on the Cape. Skies gradually clear around lunch time and highs make it into the low 70s.
Friday has partly sunny skies and highs in the mid 70s. Expect a late day shower as a front approaches the region.