Blah! What a nasty start to this Sunday morning as a brief burst of snow went to a mix of sleet and rain with even a bit of freezing rain in the higher terrain of Worcester County. With some sleet and freezing rain inland, there's a winter weather advisory in effect through midday there. For most of us, it's just a plain ole cold through through this afternoon. About 3/4″ of rain will fall.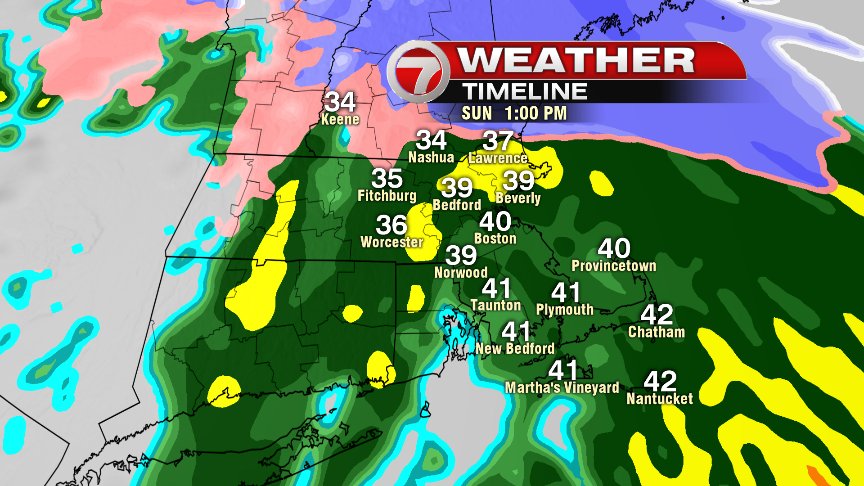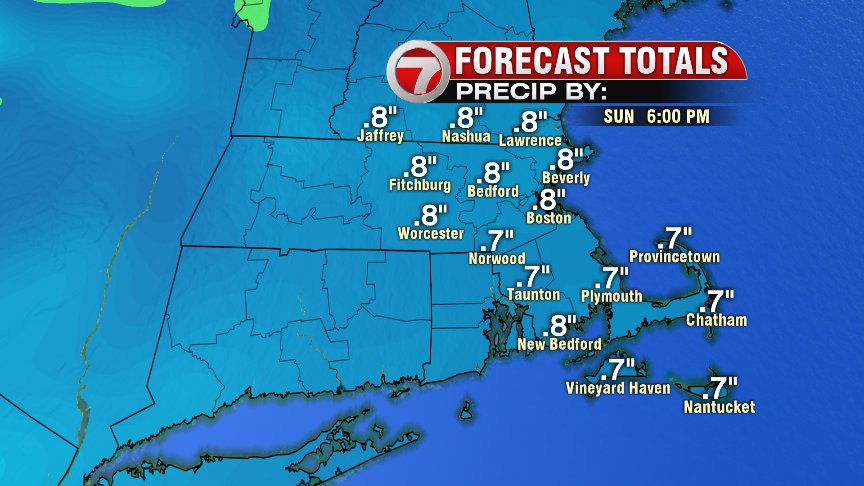 We're on weather cruise control Monday – Wednesday with high pressure building in, yielding to cool nights, 20s & 30s,  and mild afternoons, 50s.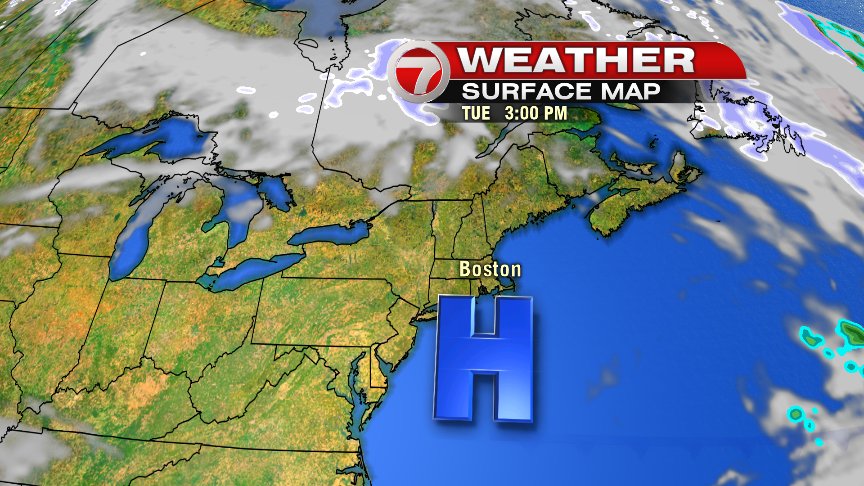 Late-week/next weekend, we'll have to keep an eye on how the pattern evolves as it does favor storminess along the east coast. We'll likely see a nor'easter form off the east coast and drive in a fierce onshore wind with lots of rain and snow either into the mid-Atlantic or New England, pending the exact track.  Even if it turns out to be more of a direct hit with locations to our south, a prolonged onshore flow, combined with astronomical high tides would still yield to coastal flooding concerns.  Whether it's minor event, or something more major, would depend on the track of low pressure and how strong those onshore winds are.  Plenty to watch for.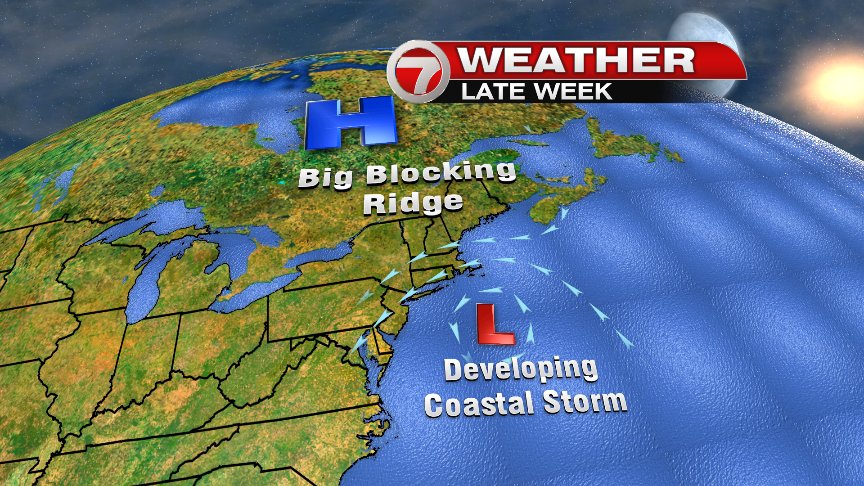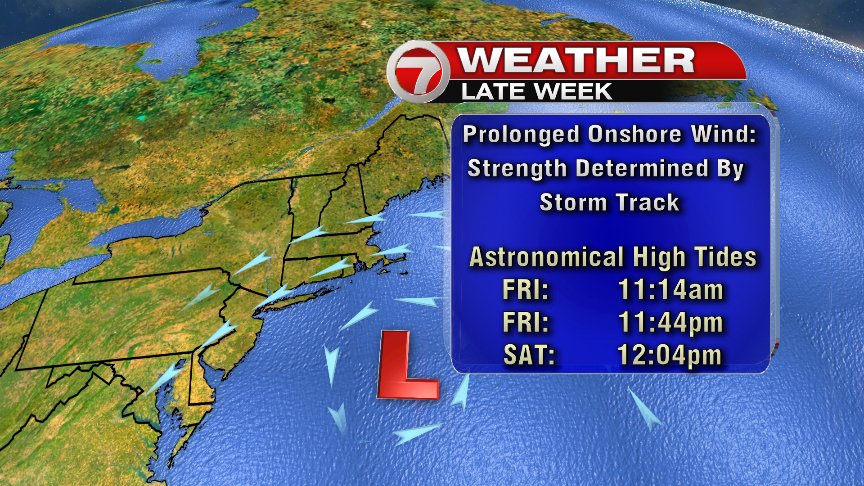 Have a good Sunday and stay dry!
@clamberton7 – twitter