Today's winter storm produced significant snowfall for some of the area, especially along the New Hampshire border. Some locations in that area received 8 inches of snowfall or more, while other locations closer to Boston received a slushy inch or so.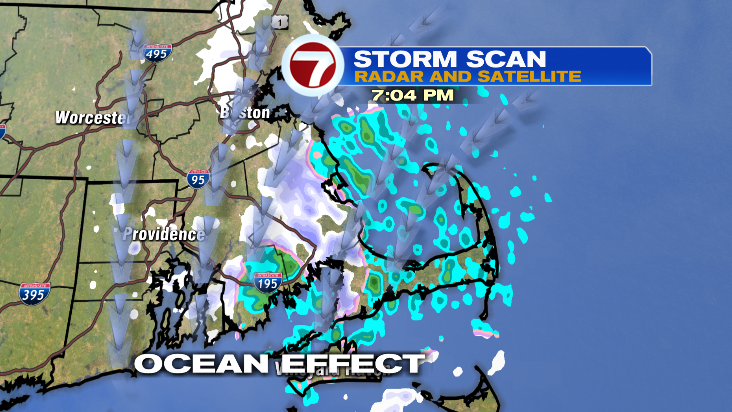 Through Saturday evening snow showers may produce a coating of snow, otherwise drier and colder air moves into the area overnight.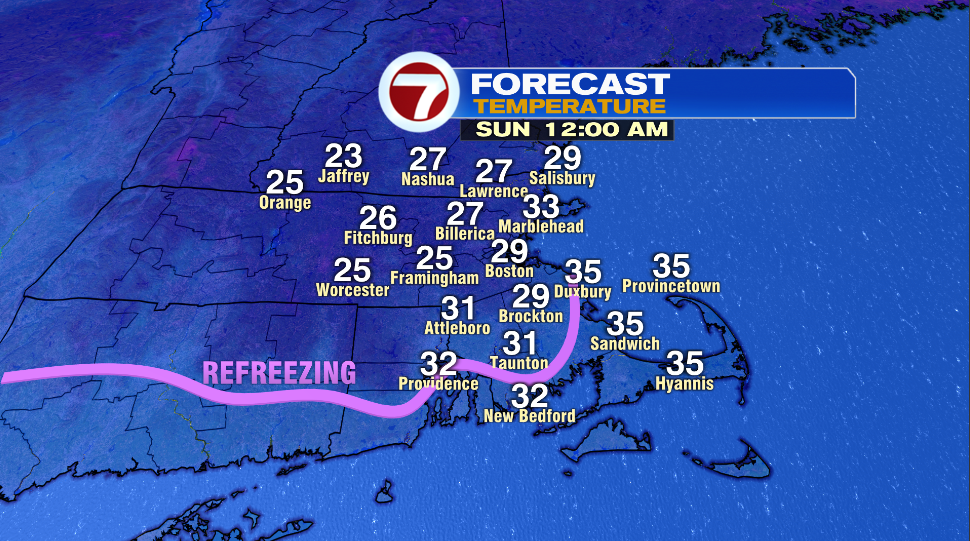 Some refreezing is possible on untreated surfaces, especially north and west of Boston as temperatures fall back below freezing. This could start as early as 8pm for in some spots.
Sunday's forecast features some clouds in the morning, but also a bit of sunshine in the afternoon. Highs should hit the 30s and low 40s, with an occasional northwest breeze.