With 2-4″ of snow on the ground across much of Southeast Mass and a coating to a couple inches elsewhere, we certainly have a winter scene on our hands this morning. In addition, with temps hovering in the 28-32 range early this morning and more freezing rain/sleet and snow in the mix, watch for some slick travel this morning. A winter weather advisory is posted for parts of eastern Mass for that potential.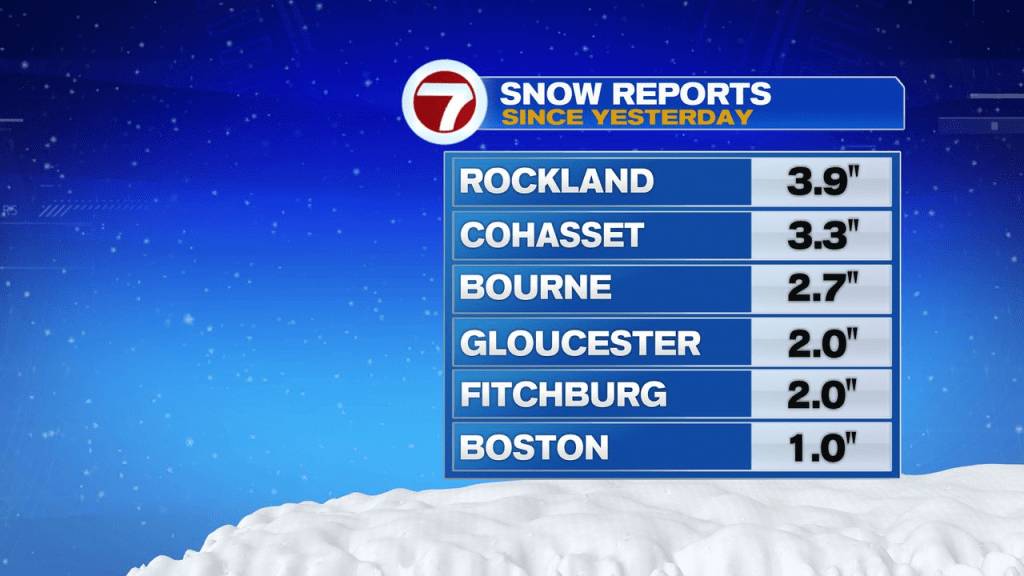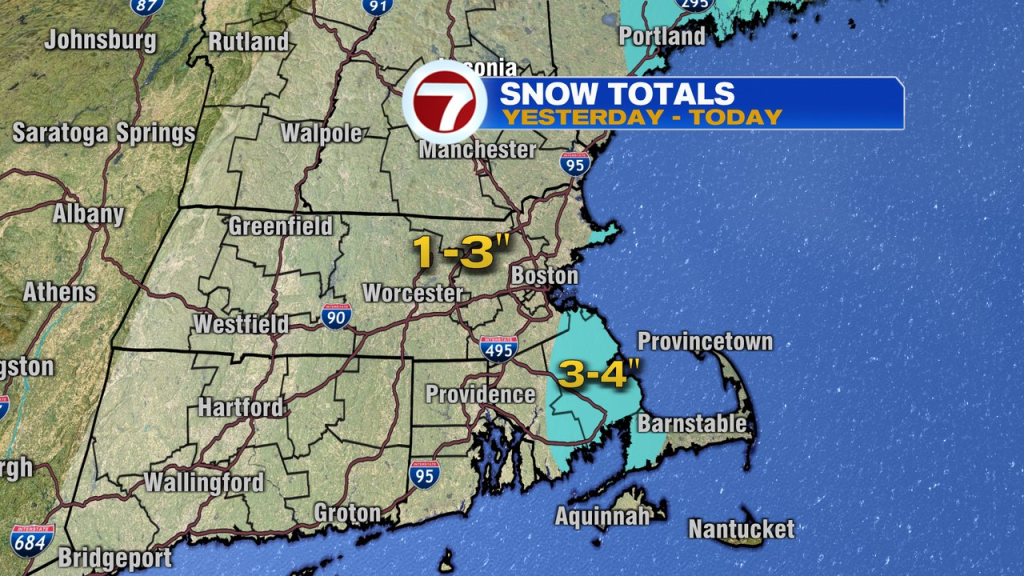 Additional snow totals today won't becall the high, another coating to an inch in spots, but will help keep untreated surfaces slick. Especially this morning. Fortunately, temps do go above freezing this afternoon, mid to upper 30s, allowing for most roads to be just wet, even if snow showers continue.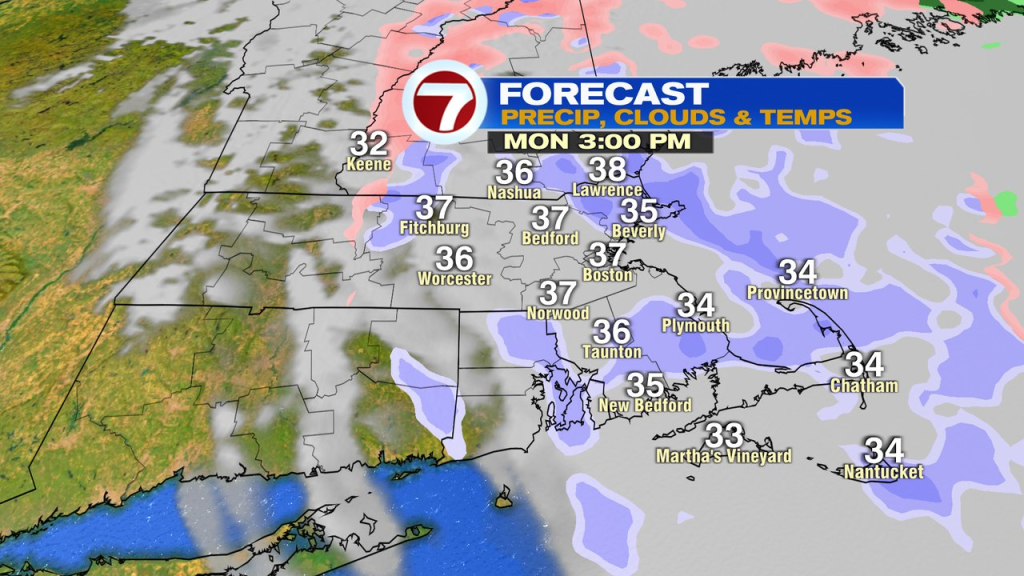 We'll dry out overnight tonight and warm up tomorrow. As highs head into the mid to upper 40s for Tuesday and Wednesday, the snow and ice on the ground now, will melt quite a bit.

Any mixed precip Thursday afternoon with go to rain Thursday night, then taper to some snow showers Friday.