For many of us, the biggest snow of the winter has started to fall across southern New England! I know that doesn't take much to achieve that title, and this storm really isn't worthy of that title, but it is what it is. The reason I say it's not really worthy of the biggest storm title is while the final number will be the biggest we've had, getting to that point is going to be completely underwhelming. We'll get our storm total over the course of about 18 hours! So it's just a very light and steady snow all day long.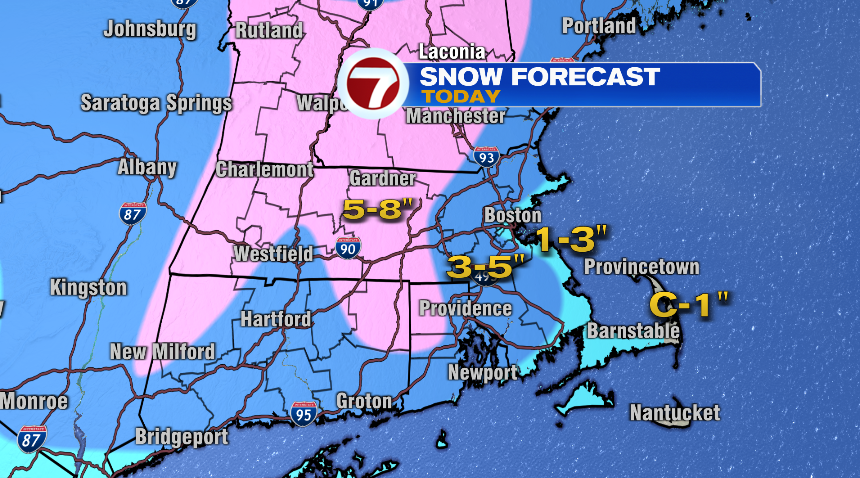 Also, that means don't expect this much snow as you step out the door this morning, but rather by the time you head home. The snowfall rate will be light all day long today, at times tapering off to nothing more than a few flurries.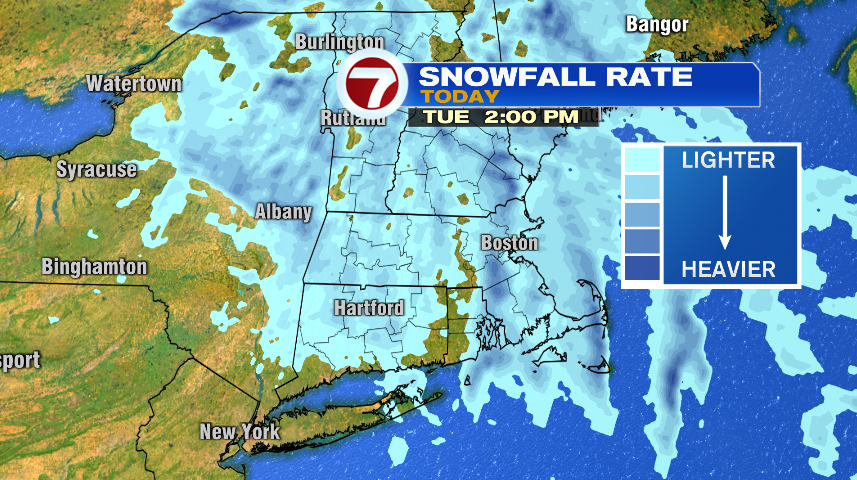 The biggest impact from this storm will just be traveling, especially this morning. The main roads and interstates should remain wet all day long today with treatment laid down. Just watch the side roads and town roads this morning. Even though the snow amounts aren't huge, a little sugar coating is often times the slickest to drive in.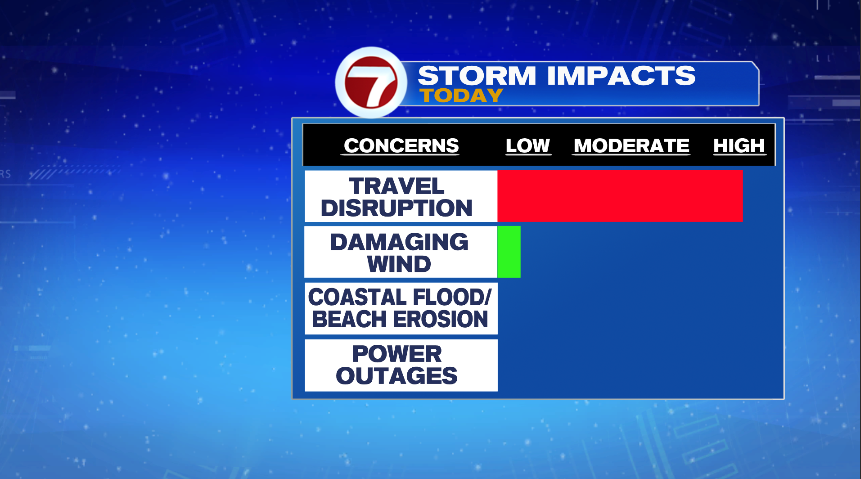 As we go into the mid morning and afternoon, even that travel threat will diminish. There's a lot working in our favor with this storm. First, like we talked about, the snow is never overwhelming and it'll be easy for crews to keep up with. Once the daylight hours arrive, that sun is strong enough now as we enter March to send some energy through the clouds to keep pavement clear. Temperatures today will climb above freezing. All of that combined with a little road salt makes it about impossible for accumulating snow on the roads later today.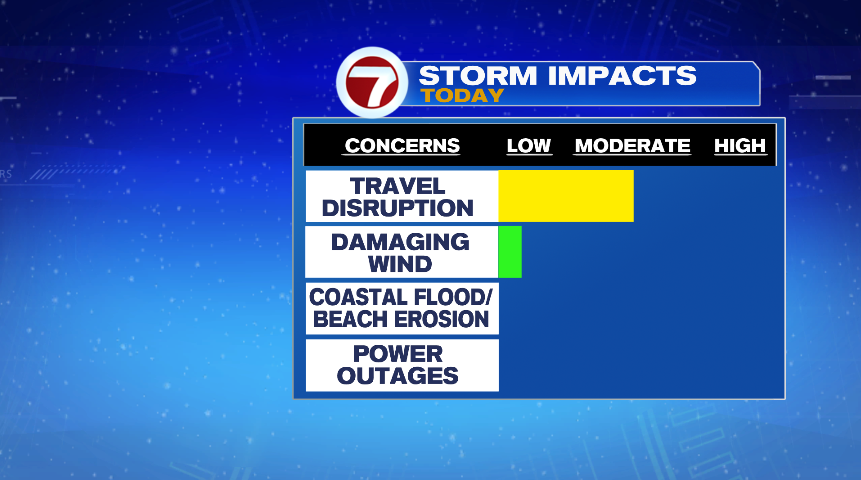 You'll notice the wind today, mainly on the water's edge but those gusts will stay below what is typically considered damaging wind. There are no advisories posted, no coastal flooding risk, and no risk of power outages. Even where the snow amounts are higher, it's a lighter and fluffy snow which won't cling to power lines.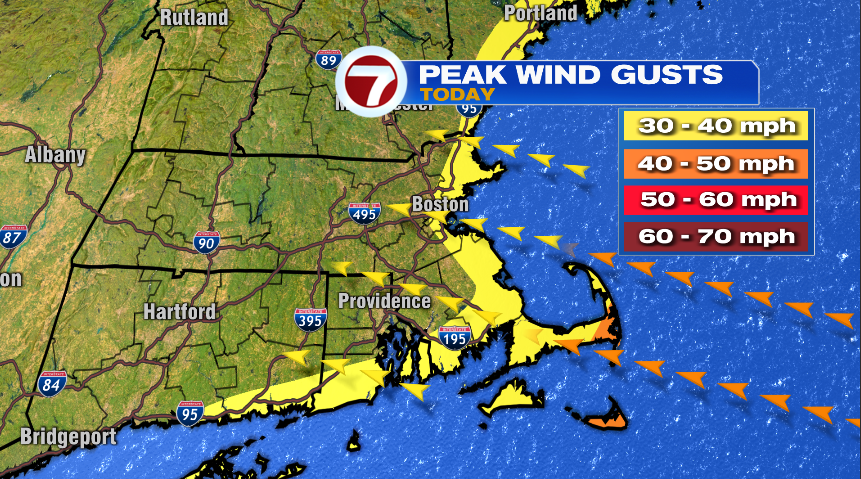 This storm is the start of a very unsettled week/weekend. Not every storm is a huge storm but rain and snow showers are likely for most of this week. The best chance of our next significant storm is the Friday evening/Saturday storm. Stay tuned…