Time to freshen up those local ski slopes and sledding hills? We can do that tonight and tomorrow as more snow moves in. While it's not a blockbuster storm, the several inches of snow that gets thrown will be notable for a winter that has been lacking in that department.

After some early morning flurries and snow showers inland this morning, it'll be a quiet day overall with highs in the low to mid 30s as clouds thicken up. It'll be dry right through the evening commute.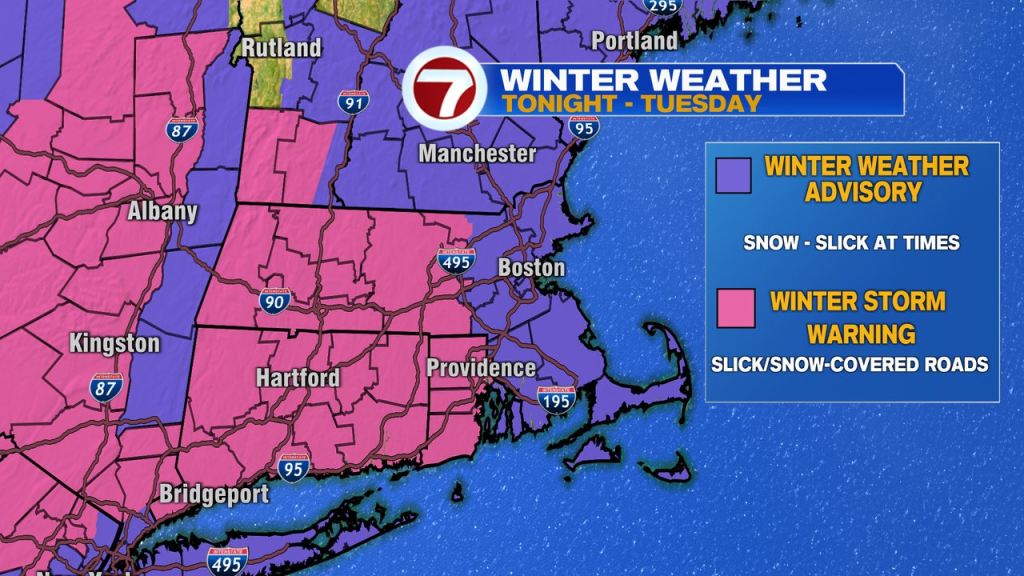 Snow arrives around midnight tonight and with temps running in the 20s to low 30s, most of southern New England will pick up accumulating snow. As steady snow falls, roads will likely become snow coated overnight, into the start of the morning commute.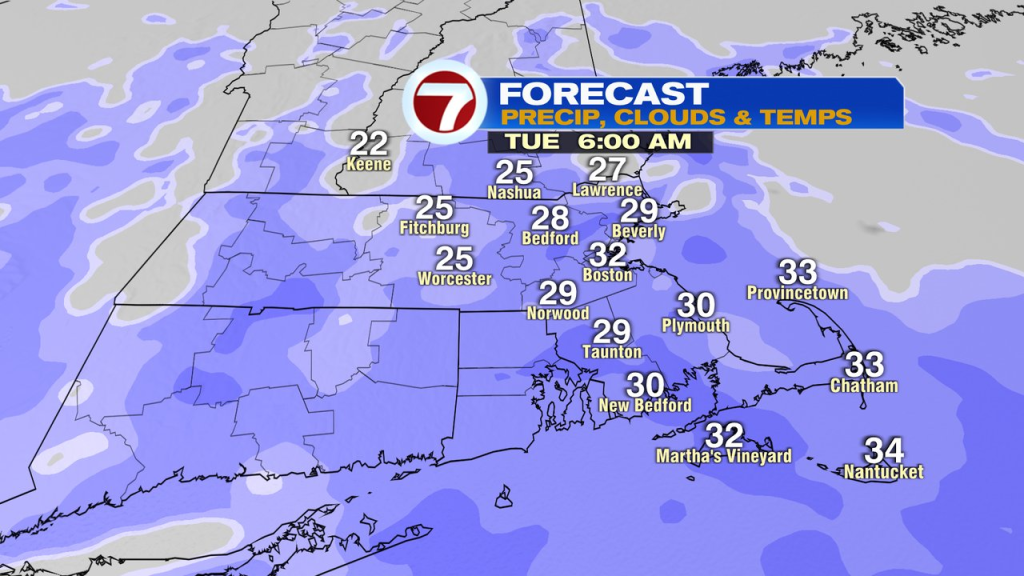 As the morning wears on, temps bounce to 33-36 across eastern Mass, where, along the coast, even a few rain drops mix in from time to time. Just away from the coast, along I-95, it's mostly snow, but with temps just above freezing and snow rates not overwhelming, main/treated roads will likely be wet. If you have an appointment or errands that need to get done tomorrow, after a slick start early, travels conditions should be manageable late morning/midday/afternoon. In the higher terrain, any untreated roads could still be slick from time to time with temps just below freezing, but treated roads fair ok midday.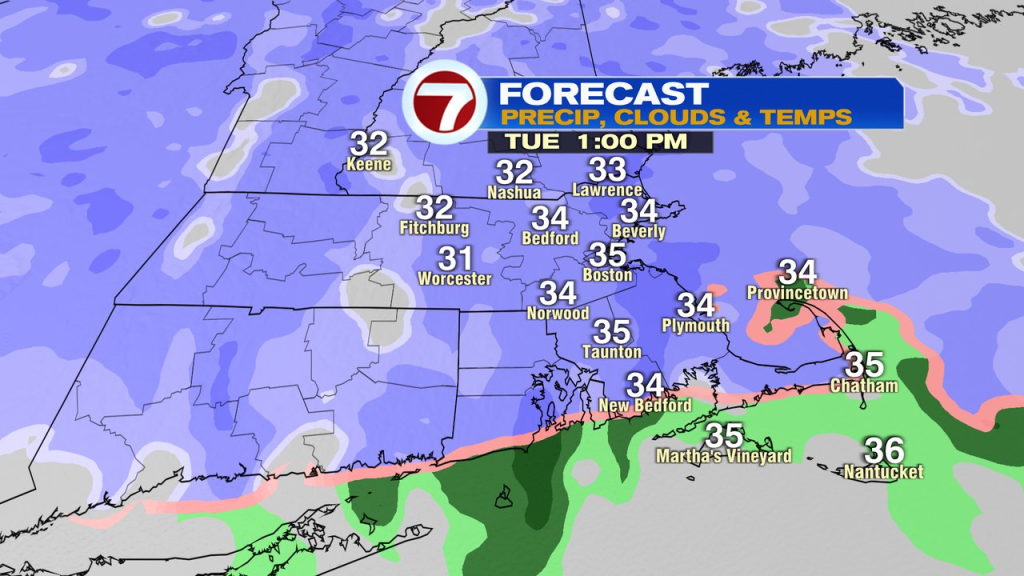 All said and done, expect 2-3″ near the immediate coast, 3-6″ away from the coast, with locally 7″ in the higher terrain. Snow wraps up by 7pm tomorrow. While gusty winds develop at the coast, 30-40mph, I don't expect any wind damage, or coastal flooding as tides are astronomically on the lower side.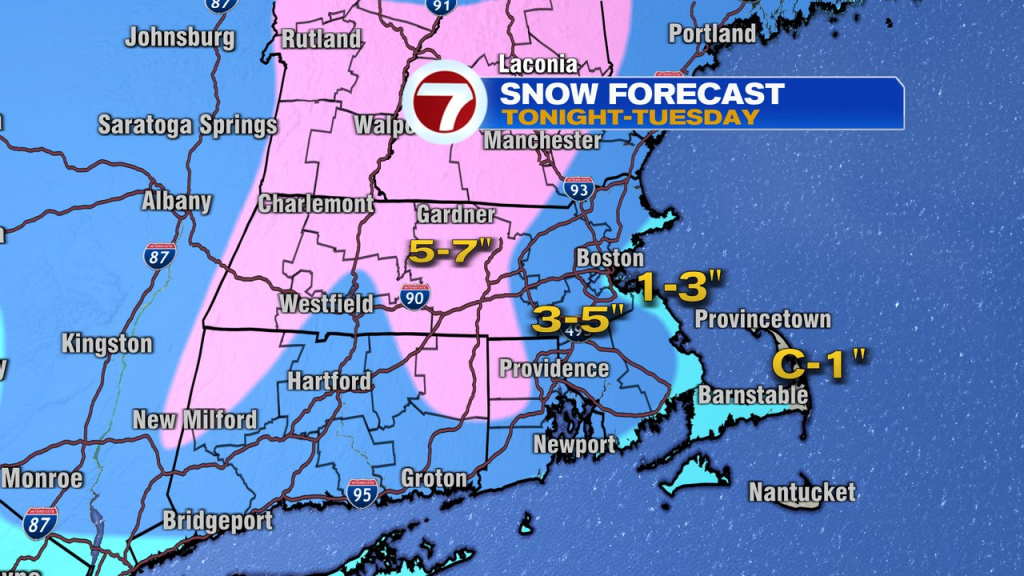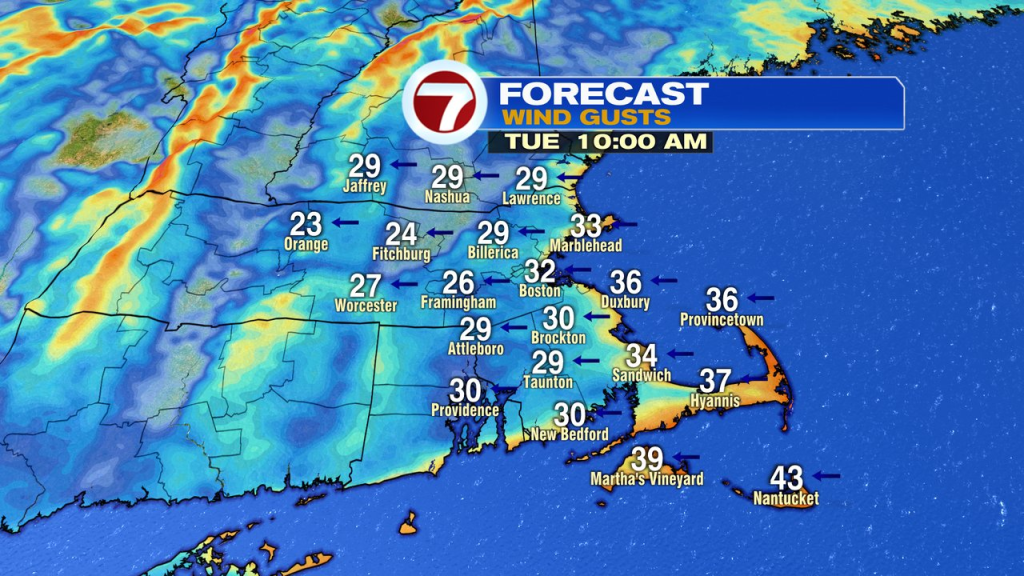 A few showers run through Wednesday and again Thursday, before a larger snow brings a round of mixed precip/snow in here Friday afternoon, into Saturday morning.