7Weather – Good morning! Snow, sleet and rain makes for a messy Saturday start. It's gusty out there too! We'll get another burst of snow midday/afternoon but it won't stick to the roads. It'll stay gusty with potential damaging wind gusts for a good chunk of the day.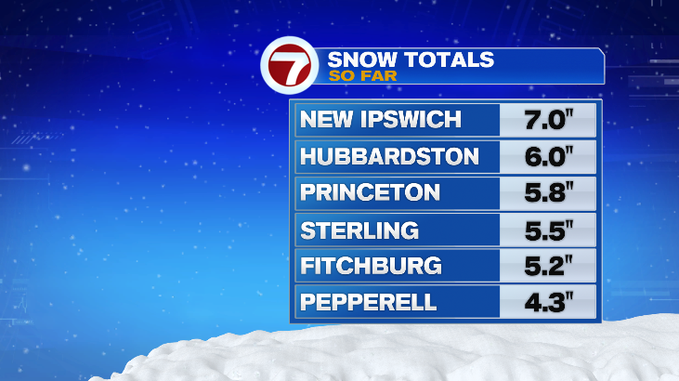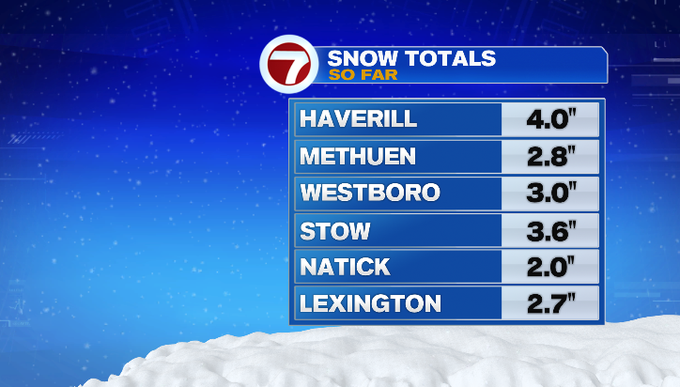 The initial burst of snow mixed with sleet overnight. Snow switched to rain for southeast Mass. This morning it's mainly rain and snow showers. Another burst of snow will wrap in as the storm exits midday. Snow showers will taper through the evening. Any snow likely won't stick as temperatures will be marginal in mid/upper 30s. The bulk of our storm totals have fallen. Areas north of Route 2 and into southern New Hampshire could get an additional 1-3″, but that will be on non-paved surfaces.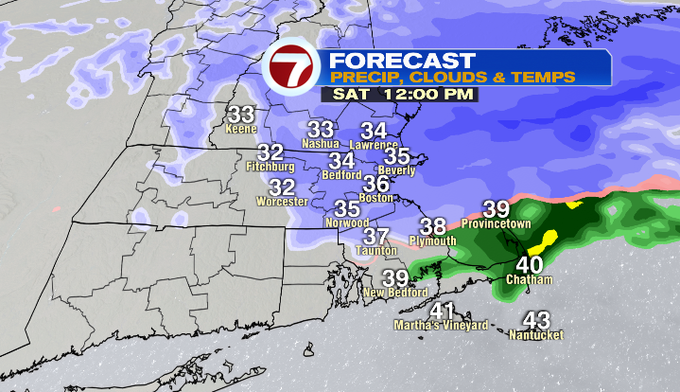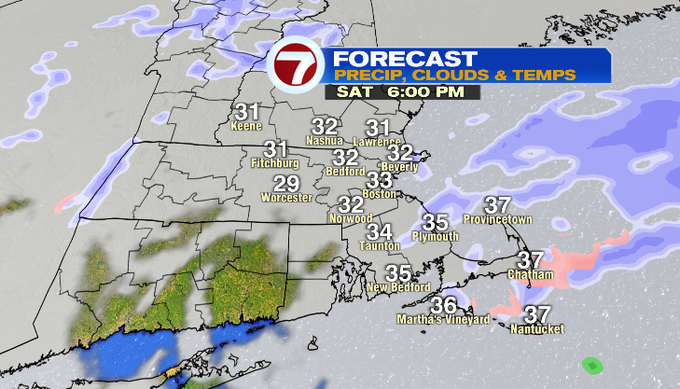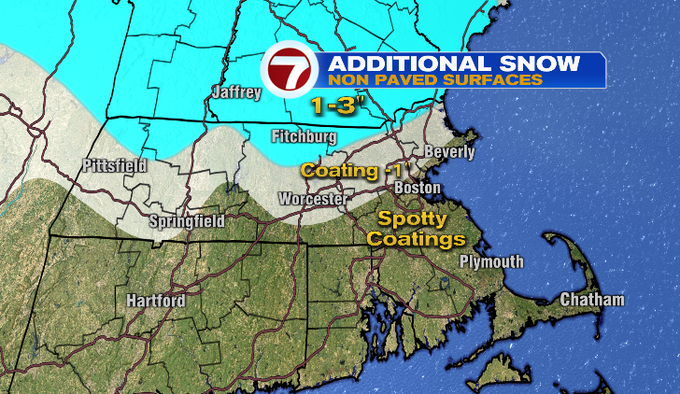 The wind stays strong through most of the day. Gusts along the coastline will range from 40-60 mph. That'll be enough to potentially bring down tree limbs or trees. That could cause isolated power outages. The direction of the wind is also important. It's easterly. The ocean temperature is 41°. The mild air is pushing to the coast and inland, keeping temperatures marginal and cutting into snow accumulations. The wind will turn more northerly later today as the storm exits the region. It'll still be breezy this evening.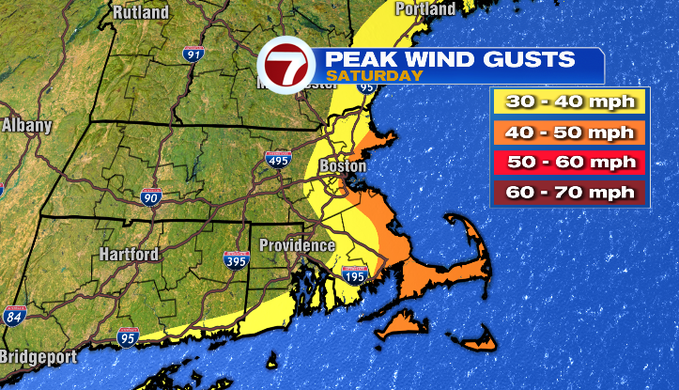 Luckily, we did catch a break with coastal flooding. We're coming off an astronomically low tide. There's a Coastal Flood Advisory for the islands around high tide this morning. Splashover or minor flooding on shore roads could occur.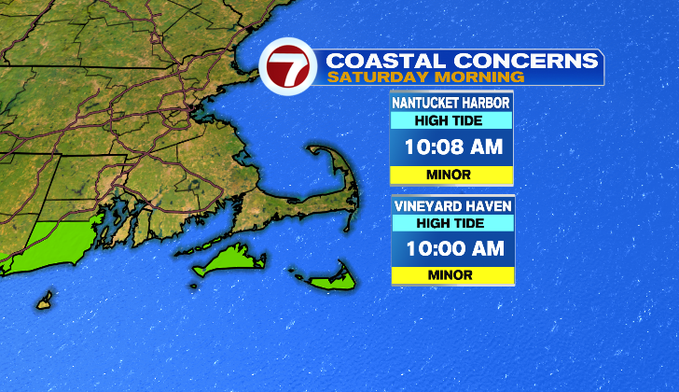 Tonight, temperatures will fall below freezing. You'll want to push any of the sloppy mess aside, before we get areas of refreeze. We'll start off tomorrow in the mid/upper 20s. Tomorrow will be the better of your weekend! Less wind, sun and clouds and temperatures in the 40s. Great for taking the kids sledding or skiing the fresh powder!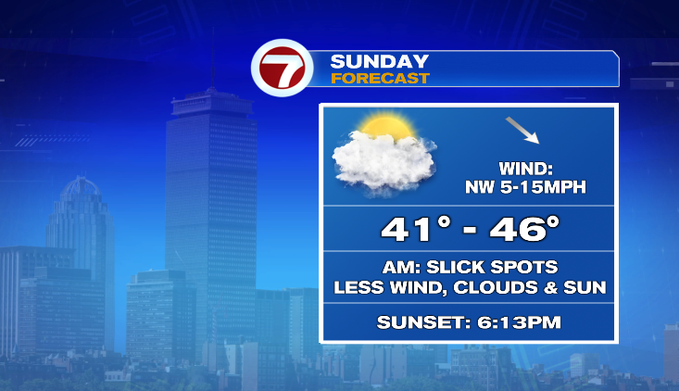 Enjoy the snow!
-Meteorologist Melanie Black