With a cold front sliding through this morning, light rain/sleet showers have flipped to snow, allowing for a coating – 1/2″ to fall for many. As temps slide back to or just below freezing, watch for a few early morning slick spots. Snow is done along the Mass Pike by 8am and tapers off across Southeast Mass between 10-11am. Some sun breaks out as we dry out, but it will be a chilly day with a cold breeze as afternoon temps hold in the upper 20s in the Worcester Hills to the mid 30s across Southeast Mass.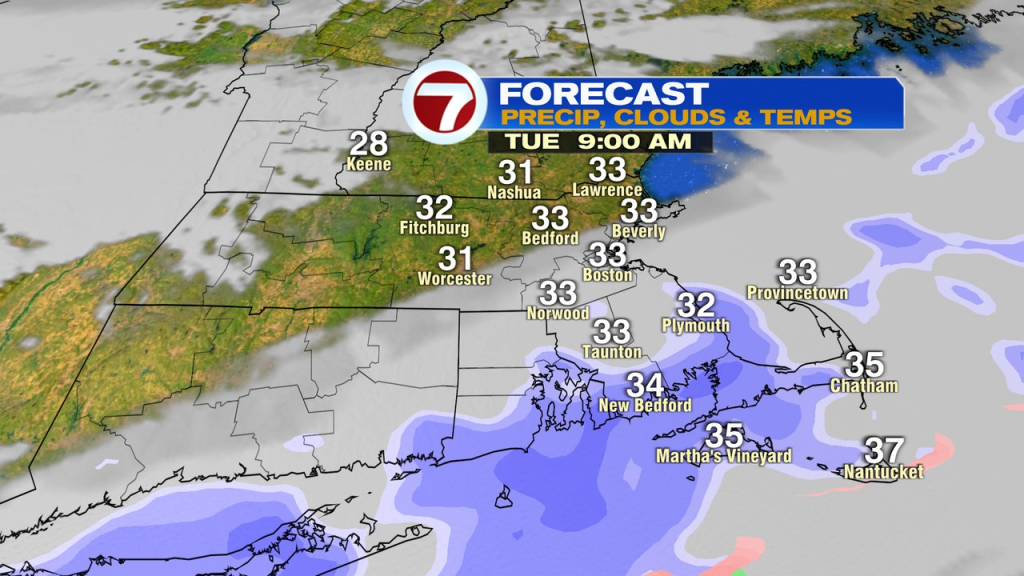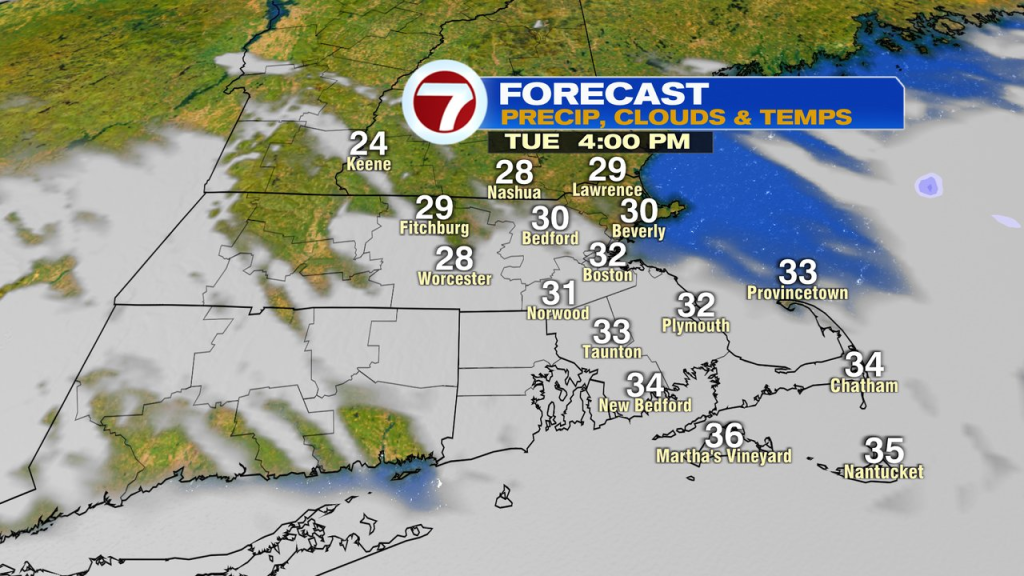 The colder pattern lingers through tomorrow with lows in the teens and low 20s and daytime highs near 30. It'll be a bit warmer, upper 30s Thursday, before the Arctic air comes barreling in.
As an arctic front slides through southern New England, north to northwest winds increase, as bitterly cold air sweeps in Friday. We'll start the day near 30, and then drop to near 10 by the evening commute.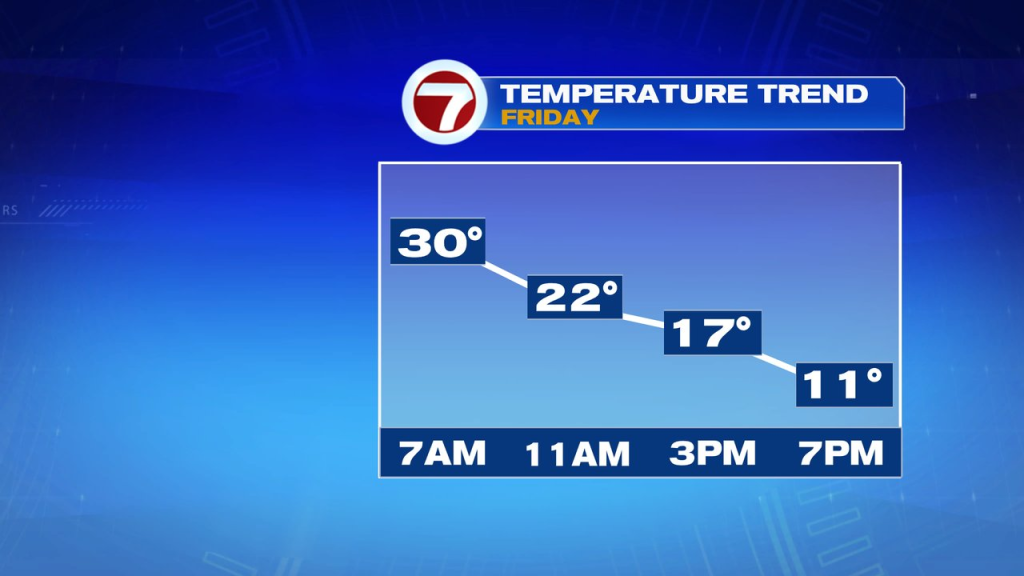 Temps fall below 0 for many of us Friday night with wind chills pushing -20 to -30. The last time we were below 0 in Boston was 5 years ago. Fortunately, the core of the cold last only about 36hrs (Friday afternoon – Sunday morning). By Sunday afternoon, temps jump back to near 40!