What a stretch of weather we've had over the last couple of days as full on sunshine, low humidity and comfortable temps has won out. This morning, we're pretty much pickup up where we left off as morning lows start in the low 50s in the suburbs to low 60s in the city.
The weather today is nice overall with a comfortably warm afternoon as the humidity is still on the lower side. We will increase the clouds this afternoon, foreshadowing the wet weather ahead.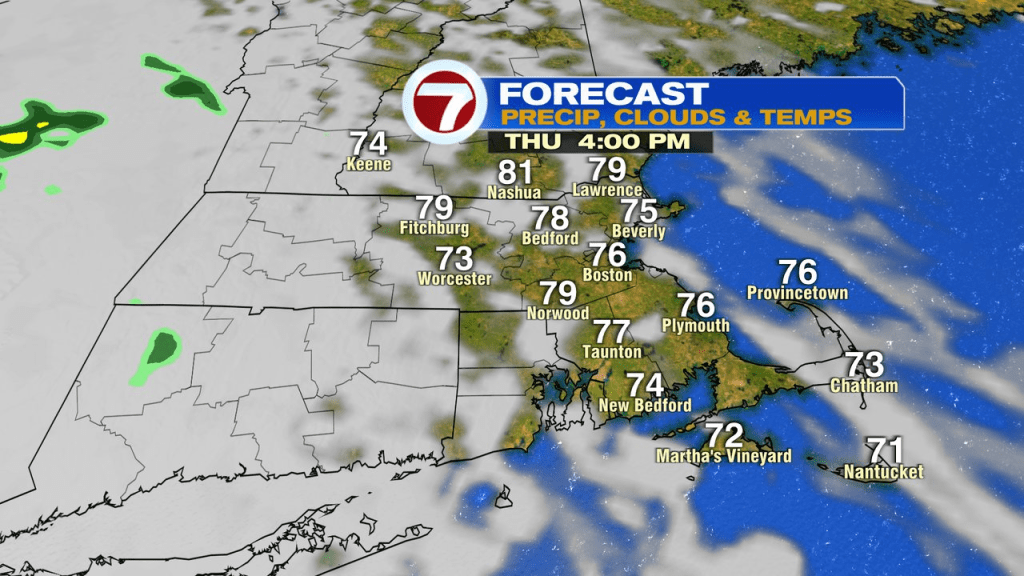 It'll start as a few sprinkles, or an isolated shower this evening, then become a steady rain by daybreak tomorrow. Do expect a soaking start to the day with widespread rain for the morning commute. Some of the rain tomorrow will be locally heavy as well, producing a quick 1-2″ of rain. Temps will be stuck around 70 tomorrow, with higher humidity as well.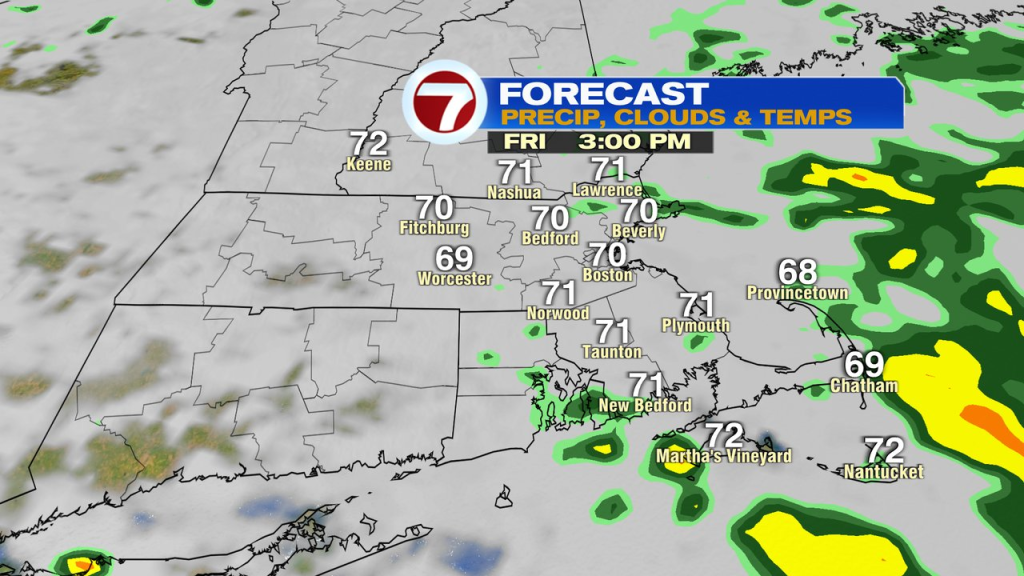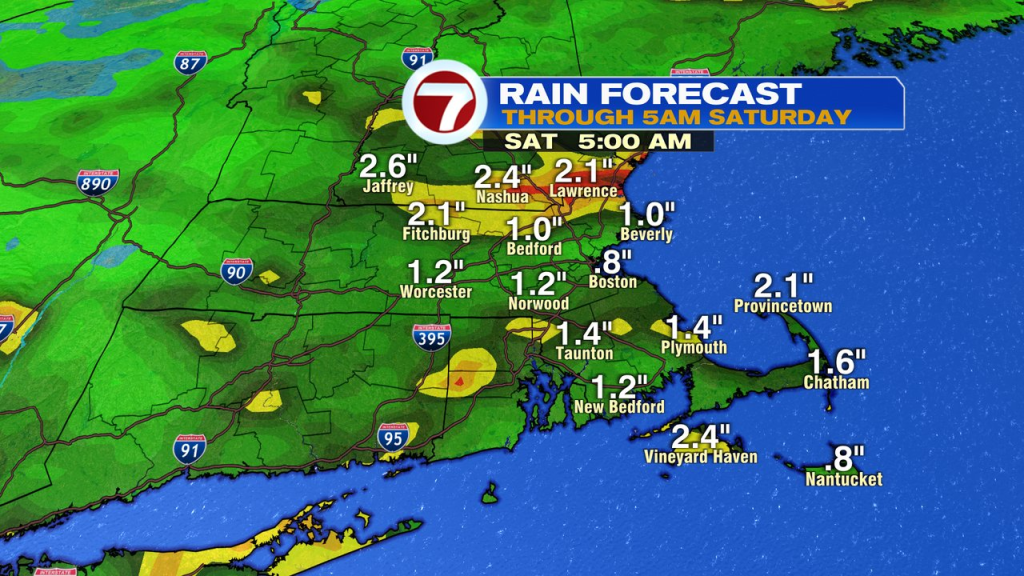 It'll still be muggy Saturday with a few late afternoon/early evening showers/storm popping up, but a large portion of the day will likely be dry. Sunday, the humidity is much lower with just a spot shower, amid a mainly dry day with a mix of clouds and sun.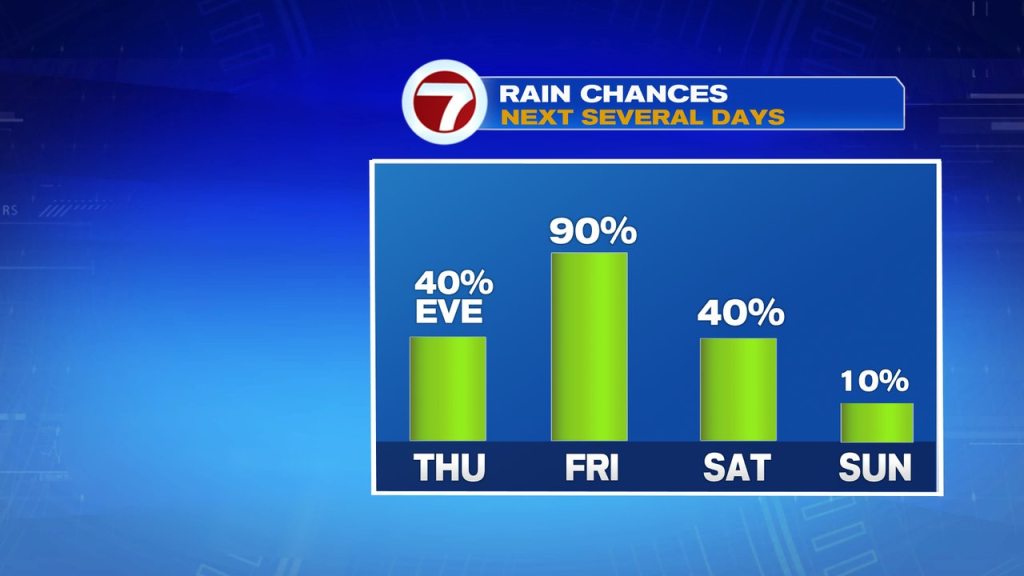 In the tropics, Tropical Storm Franklin is now north of the Dominican and heading northeast, then north. It's expect to become a cat 2 or 3 hurricane between the U.S. coast and Bermuda and will become a big east coast wave maker early next week. Expect some big waves and increased rip current risk around here early to mid week. First locations to see it will be along the South Coast. While Franklin likely stays far enough away to avoid strong wind impacts for us, the path may be close enough that some added moisture gets pulled into a disturbance across our area, helping add some juice to mid-week scattered showers and storms. Something we'll keep an eye on.