We start early this Tuesday morning rain-free and cool, but those dry hours will be fleeting as light rain overspreads the area by mid to late morning. Rain becomes steady and heavy at times this afternoon with embedded late-day and evening downpours possible as a warm front lifts through.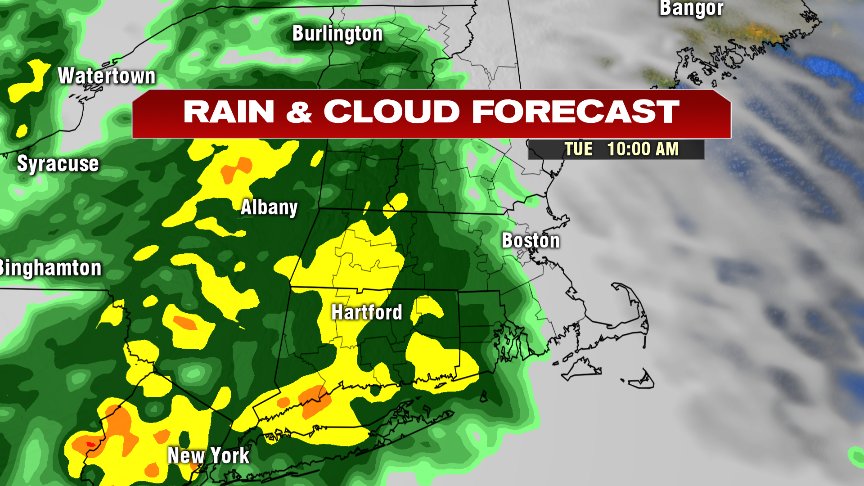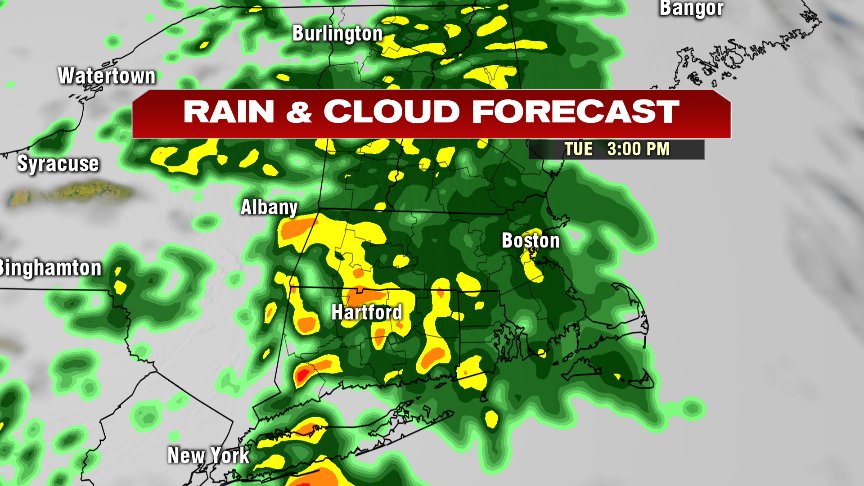 Temps are going to be slow to warm, running low to mid 60s by dinner time. Those temps jump up to 65-70 overnight as a humid and warm air mass surges in on a busy southerly breeze. There's no lack of humidity to our southwest, and dew points will jump up to 65-70 overnight as well. Rain totals average 1-2″ with a few localized higher amounts possible.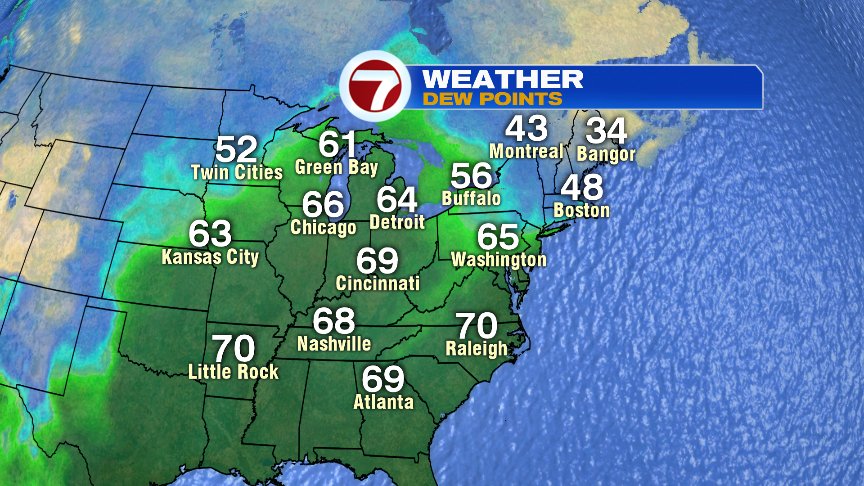 We stay warm and humid tomorrow with highs well into the 70s to near 80. Isolated downpour is possible early, followed by dry stretches mid morning to late afternoon. Early tomorrow evening, a few more storms likely roll on through as a cold front closes in on us. That front ushers in seasonable weather to end the week (highs 60s to near 70).  While I don't expect widespread severe weather, a few storms tomorrow evening across the western half of southern New England could be strong.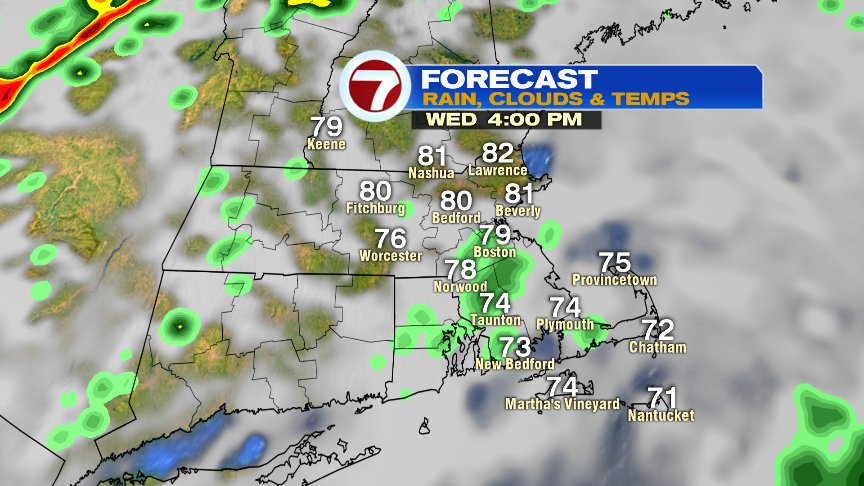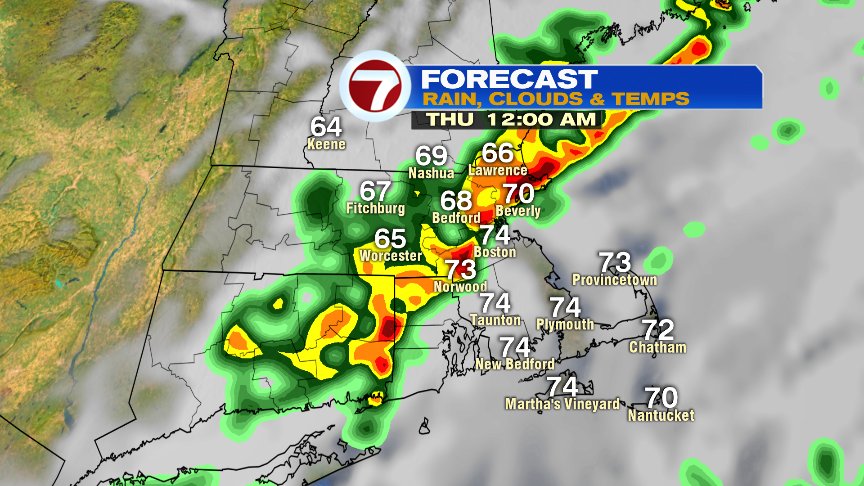 Stay dry and have a good day!
@clamberton7 – twitter