Blah, meh, ugh… pretty much sums up the weather on this Sunday as wet weather book ends the day.  It's a cold rain at that with most locations in the 30s or 40s.
While the rain this morning has generally been light to moderate, we'll likely pick up the pace of intensity at times midday-evening as scattered downpours enter the mix. Expect 1-2″ of rain to fall with localized street flooding a possibility in these embedded downpours that form. The highest risk to see that would be in Southeast Mass where the Flood Watch is in place.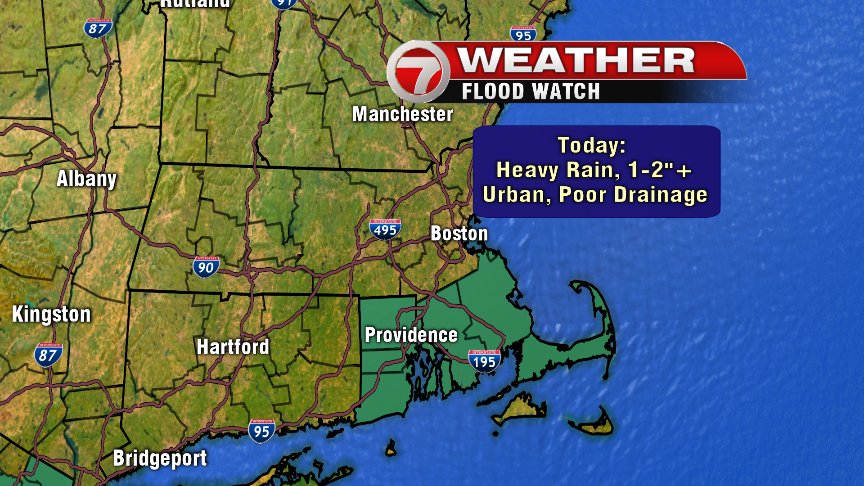 The temp range late this afternoon and this evening is wide, from the 30s to near 40 for a good chunk of the area, then jumps to near/above 50 south of Route 44. Where the warm air works in, we'll see some potential gusty southerly winds too.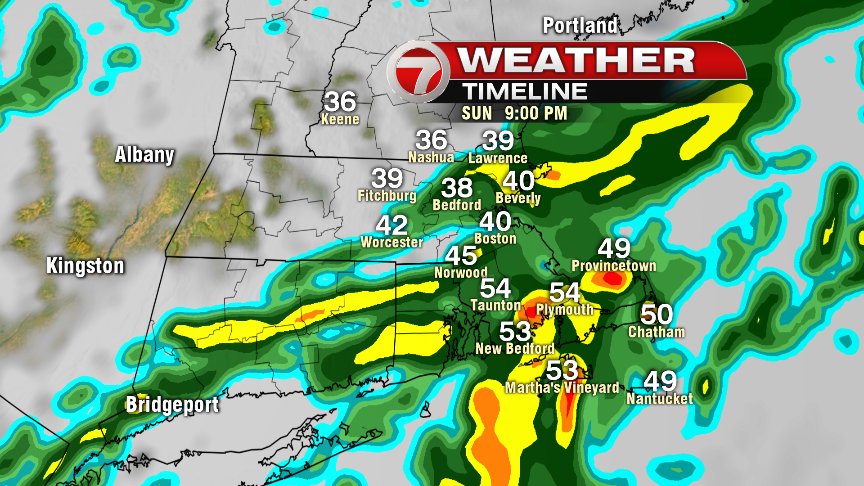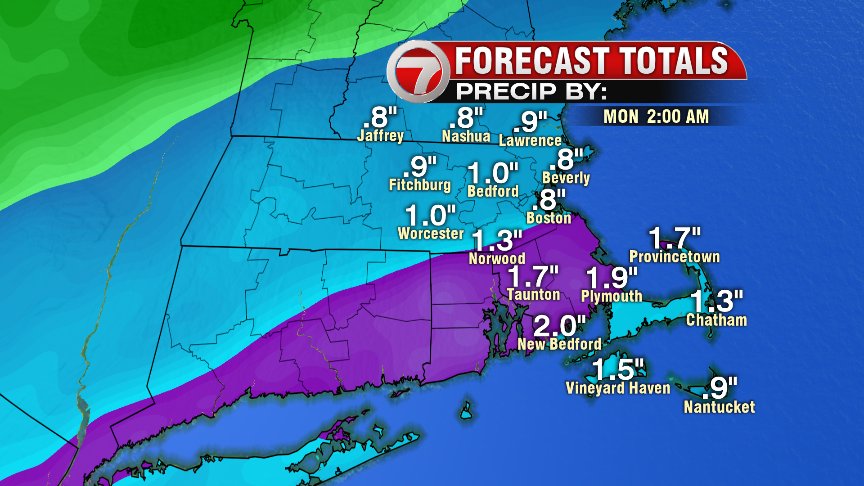 Fortunately, the rain is gone by the Monday AM commute, and other that some scattered showers on Thursday, the next several days look fairly quiet.
@clamberton7 – twitter