We're starting out the workweek with some soggy weather, but with the Pats clinching another victory, I doubt the wet weather will dampen your day too much!!! We're waking up to some light scattered rain showers that will stick with us off and on through the AM commute. We also have the chance for a light mix this morning mainly NW of I-495.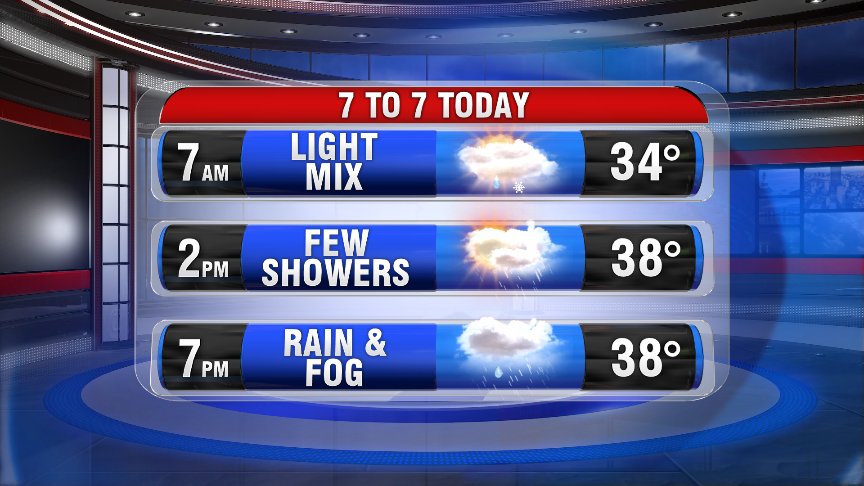 The risk for areas of freezing rain remains a concern as we head into this afternoon, especially NW of I-495 and north of the Mass. Pike where we have a Winter Weather Advisory in place through tomorrow morning.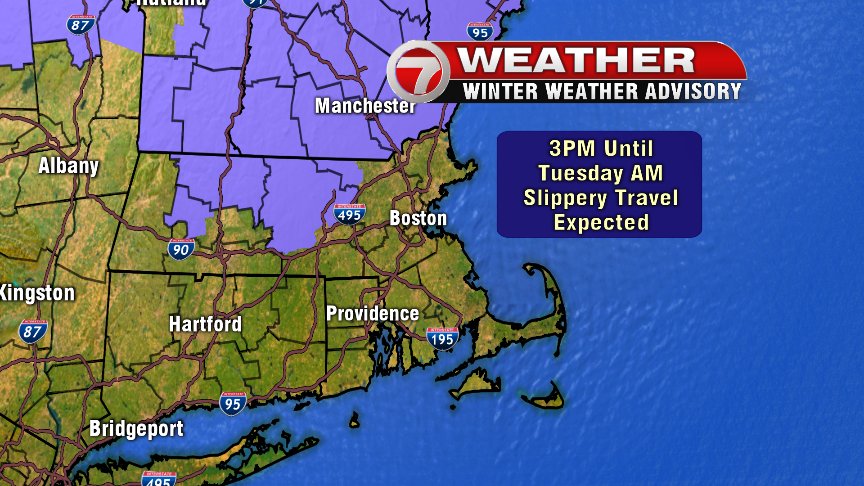 Today's rainfall will become steadier during the evening commute, and we do have the chance for freezing rain during this time NW of metro Boston. While the the computer model guidance (shown in graphic below) suggests freezing rain well to our NW, there remains the concern that cold air will be camped out to our NW..slow to move out as Canadian high pressure reinforces this cold air. So I'd count on that chance for slick spots all the way up to I-495.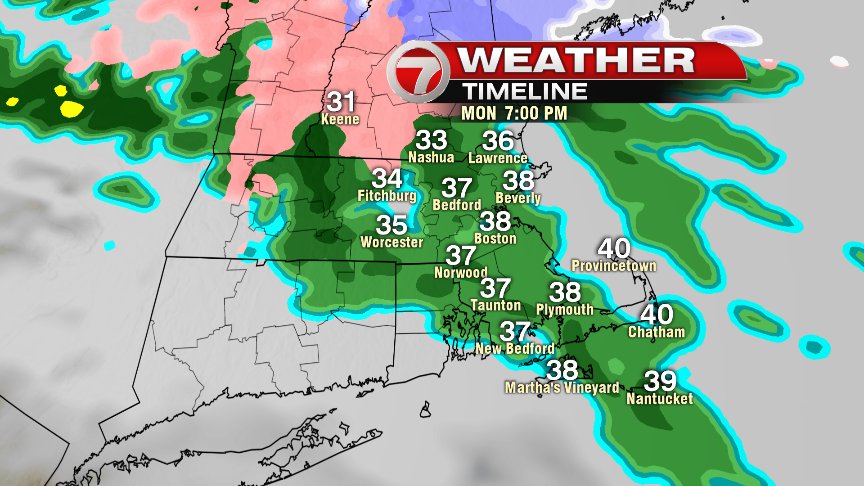 Light scattered showers continue tonight through tomorrow AM's commute, again keeping the chance for slick spots to our NW.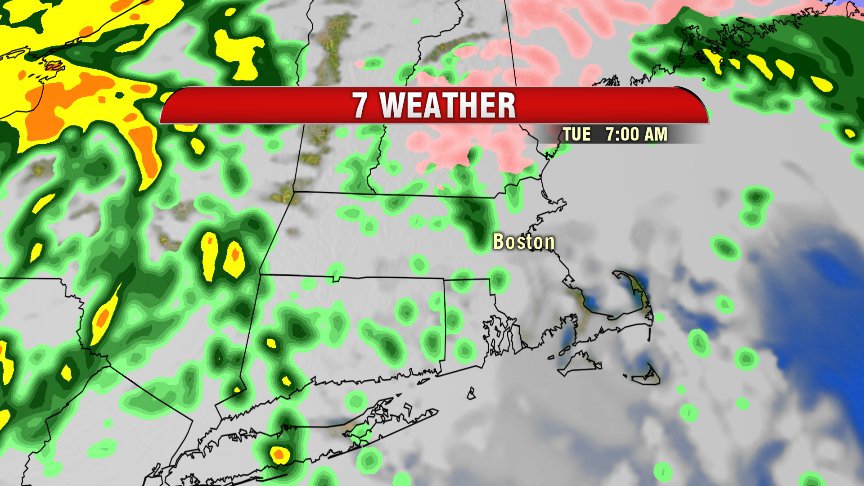 The heaviest rain moves in late tomorrow morning into tomorrow afternoon, with temps in the mid to low-50s and even a few thunderstorms making their way through the Bay State.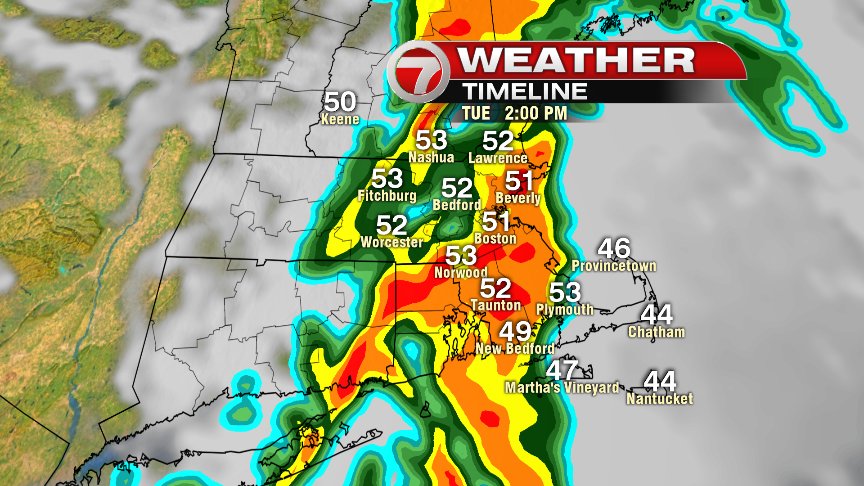 Not only will we contend with heavy rain at times, but it'll also be a wind driven rainfall. Southerly winds will gust up to about 38 mph in metro Boston, with even stronger gusts across SE Mass. and part of Cape Ann. Isolated power outages will be a concern.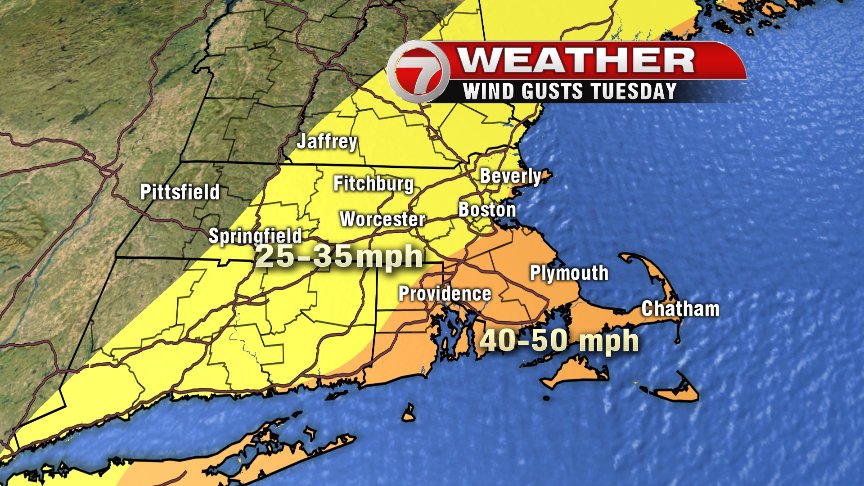 Most us can count on 1″ of rain, with a general rainfall total range of 0.75-1.25″ by tomorrow night. Rain wraps up tomorrow evening before 8PM.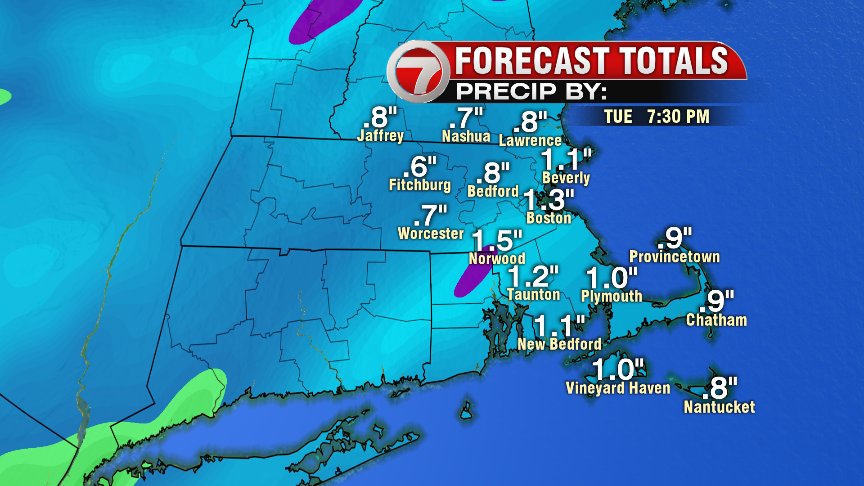 ~Wren