With low humidity in place, it was a cool and comfortable start to the day with lows in the 50s in many towns. As sun filled skies hold down the fort across southern New England this morning, temperatures will bounce up quickly, to near 70 by 9am and into the lower 80s inland this afternoon. At the coast, sea breezes hold temps down into the mid 70s. While there's not enough moisture to trigger showers to today, there will be more scattered clouds in the mix midday and this afternoon. Humidity remains low.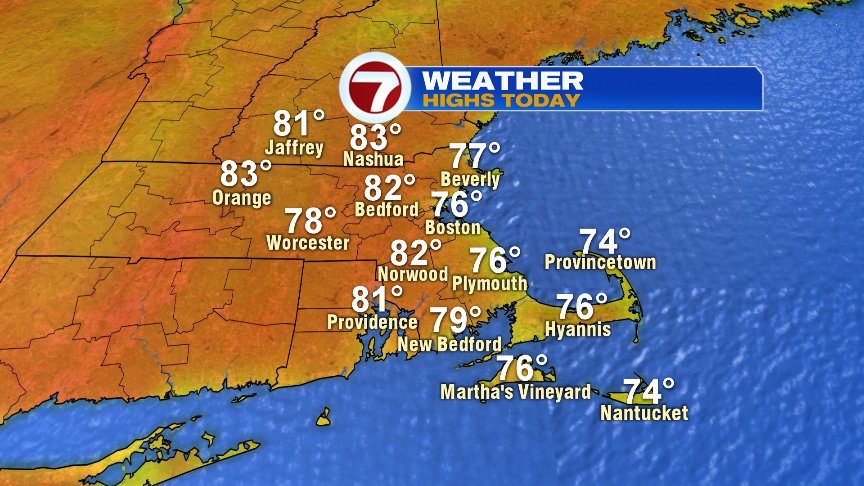 Heading to the beach? Careful of the rough surf and rip current risk. While the risk is "low" in many spots, it's not zero and with waves running 2-5′, heed any lifeguard warnings/orders if heading into the water. If you do get caught in a rip current, swim parallel to the coastline to get out of the current, and then toward shore after you're out of the current.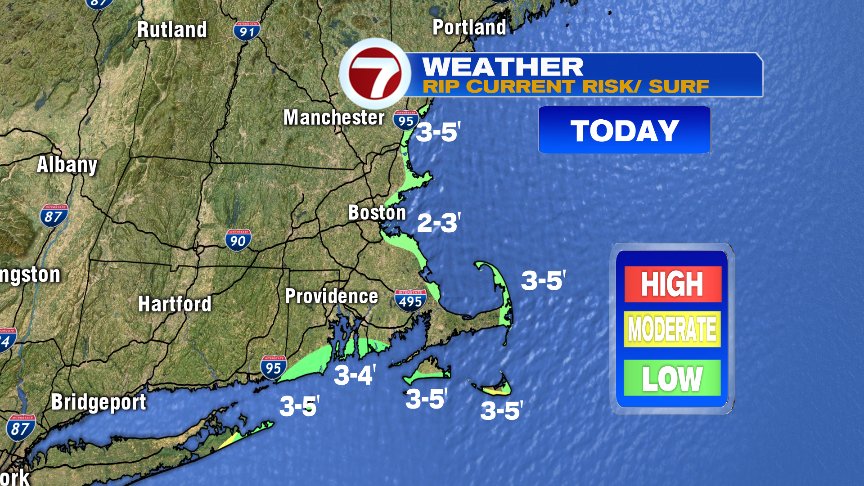 Tomorrow looks good too with low humidity and sea breezes. Onshore breezes keep it coolest through the forecast into early next week, although temps and humidity do go up overall. The rain chances remain rather low, aside from a stray pop up shower.  Perhaps they'll be enough moisture and instability for a few scattered storms Saturday evening/night, but much of the weekend looks dry too. The next widespread shower/storm chance won't arrive until Tuesday afternoon/Tuesday night.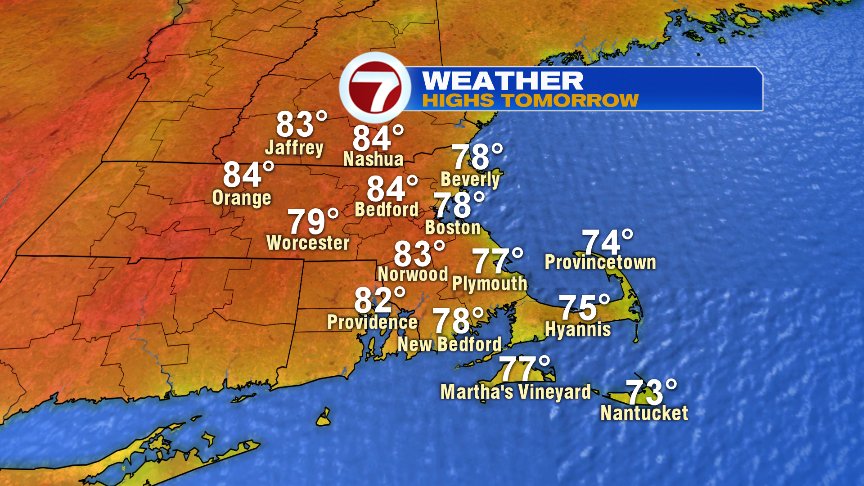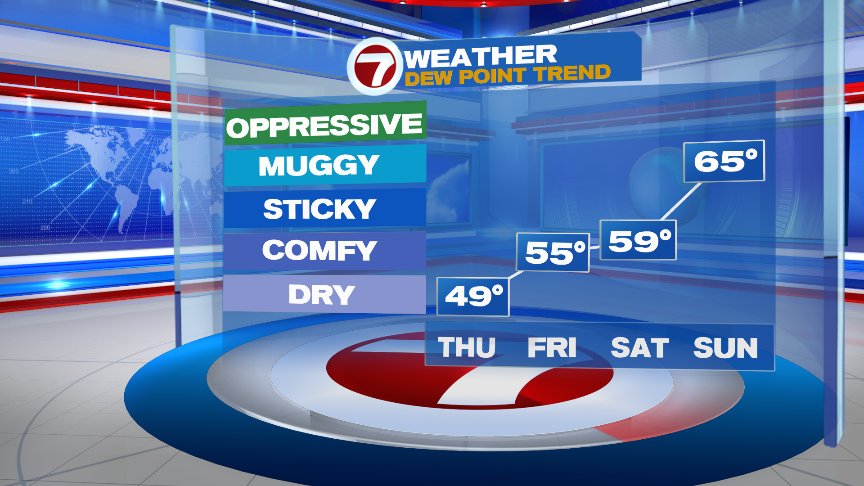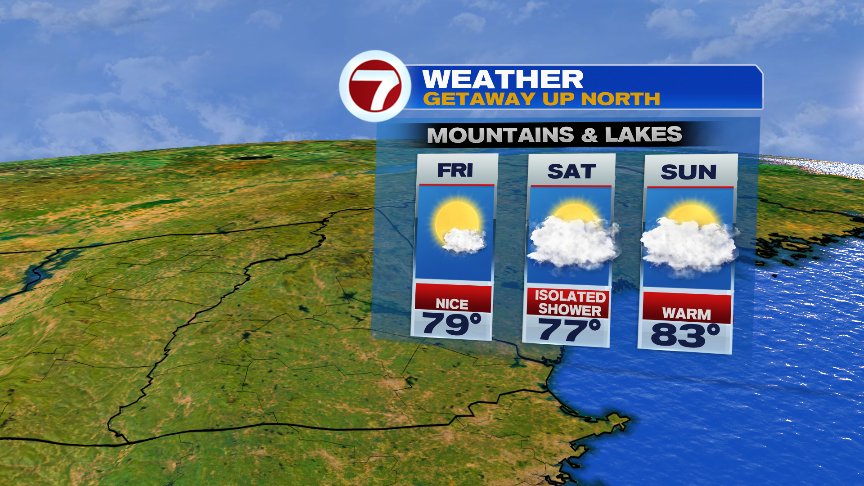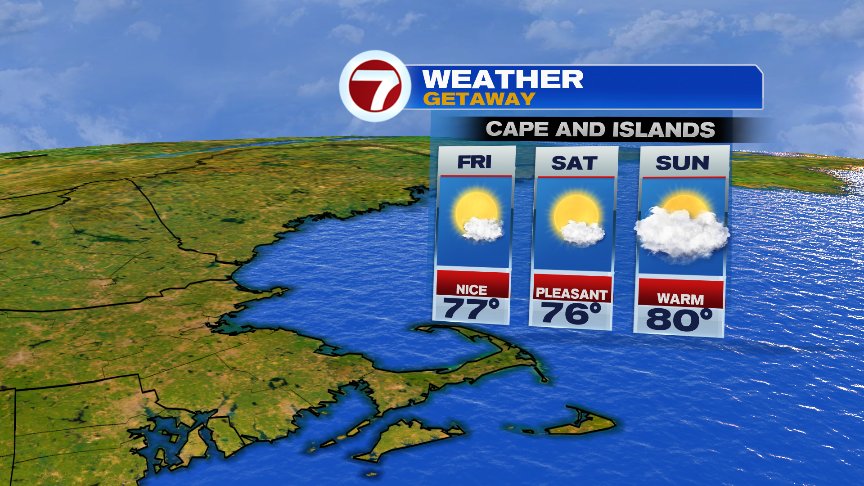 Have a great day.
@clamberton7 – twitter