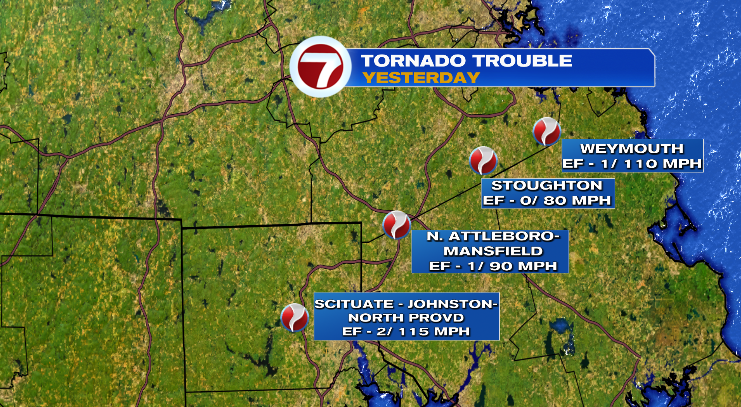 After yesterday's severe weather, including at least 4 tornado touchdowns in Southern New England, calmer weather is in store for the weekend.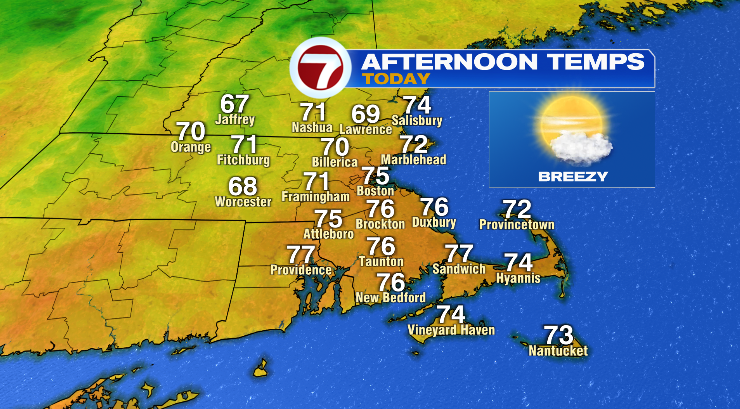 Today, expect a mix of sun and clouds, with more clouds north and west of Boston and less cloud cover south of the city. A spot shower is possible but concentrated to higher terrain today (mainly above 500ft in elevation).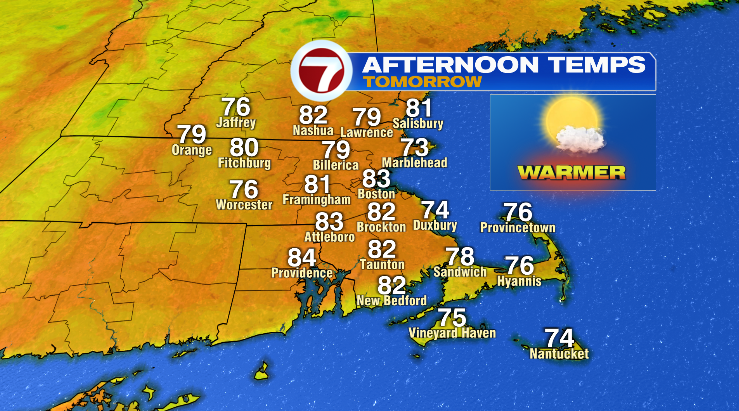 On Sunday less clouds are in the forecast and with sunshine and winds out of the southwest, temperatures are expected to jump back up into the upper 70s and low 80s by afternoon.
Our next opportunity for rain arrives Monday evening, with an isolated shower and/or thunderstorm possible.