Patchy fog and patchy mist kick off this Monday morning as many of us head back to work, and some of us back to school! For the start of school in Worcester, today looks pretty quiet with temps running into the mid to upper 70s this afternoon under a partly sunny sky. That'll generally be the theme across much of the region as partial sunshine wins out and temps hold in the low 70s at the coast and run 75-80 inland.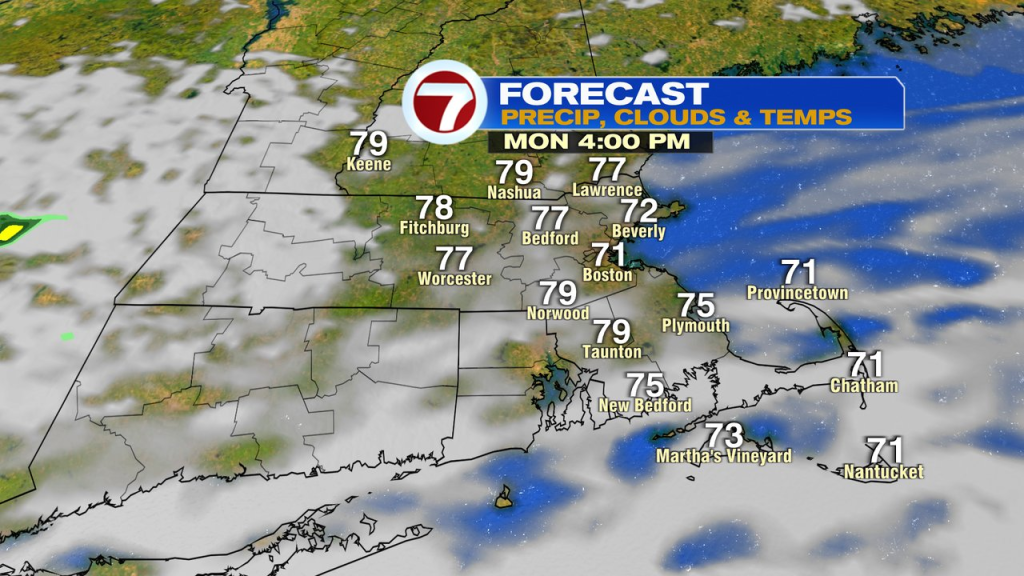 Low clouds and patchy fog reform tonight, yielding to a few breaks of sun mid to late morning tomorrow. We'll likely track some scattered showers tomorrow afternoon, especially south of the Mass Pike. Scattered showers and storms run through tomorrow night into Wednesday, with some localized bands of heavy rain possible Wednesday morning/midday.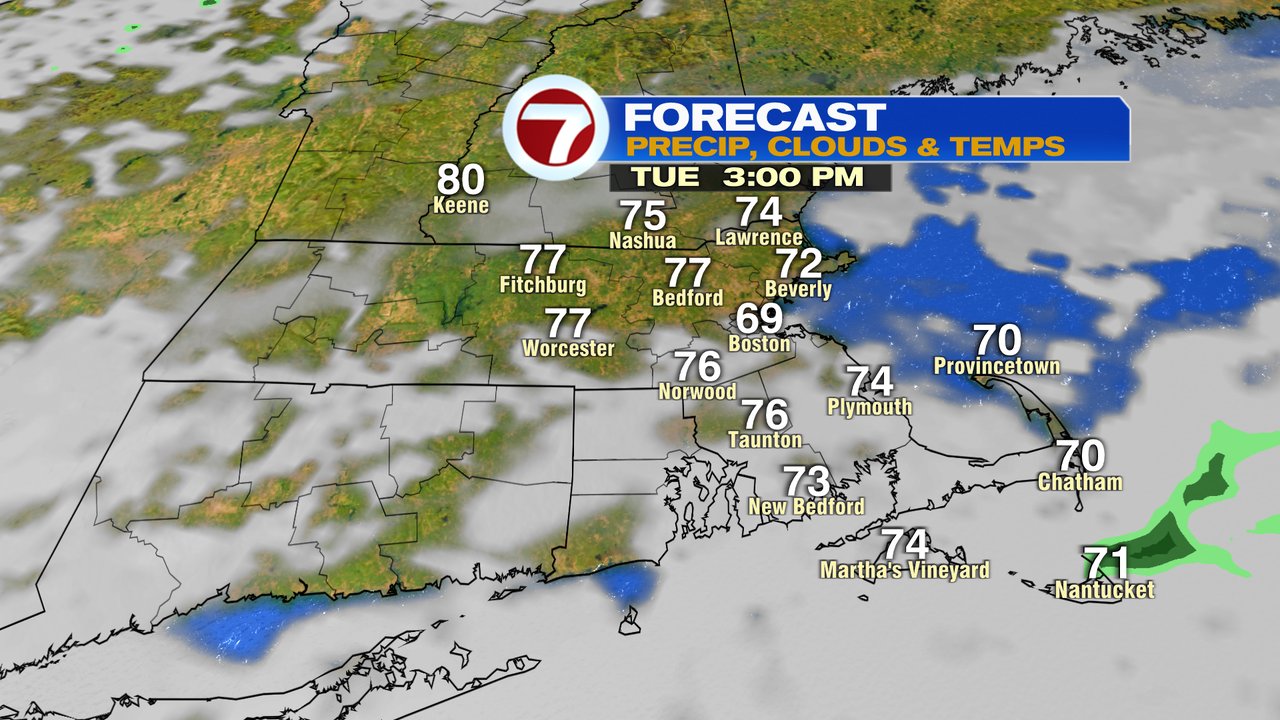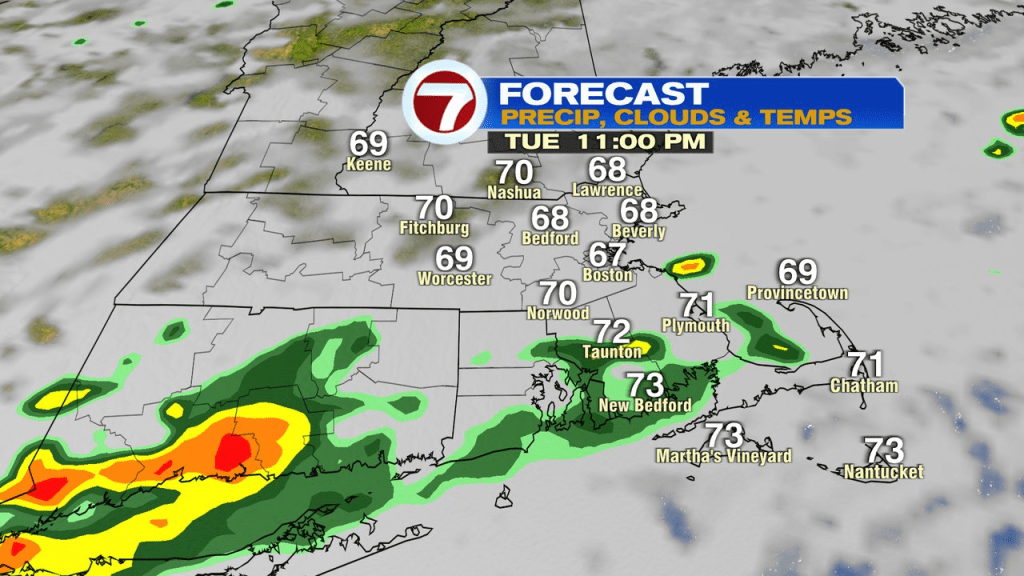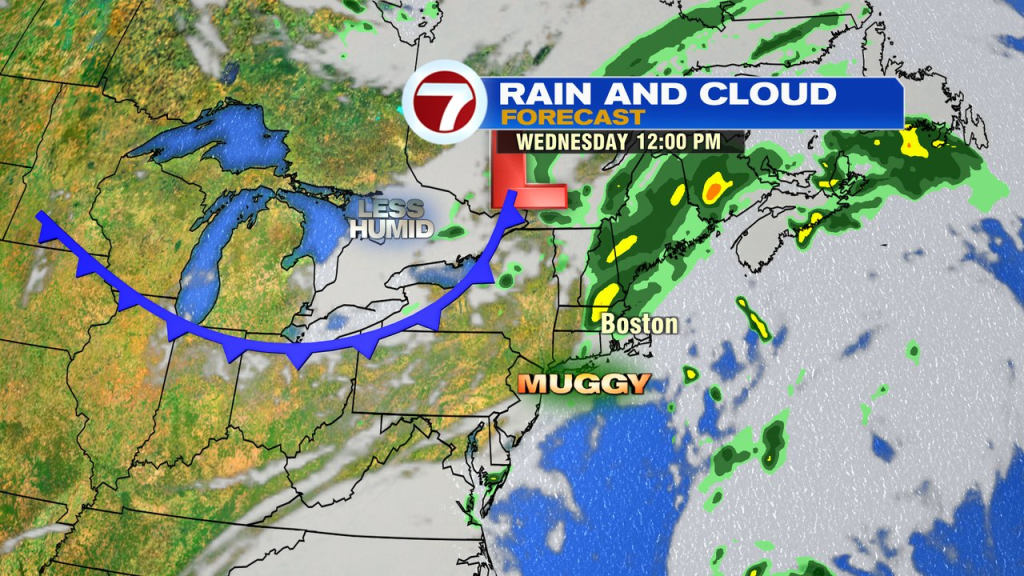 Wednesday afternoon, the rain chances start to drop off and by Wednesday night, lower humidity and dry skies come rushing in. That'll set up a fantastic Thursday.

As high pressure settles in to end the week, very nice late summer weather is likely Friday, into the start of the weekend. It'll turn warmer heading into the weekend as well with highs in the lower to middle 80s possible inland by Saturday and Sunday. That high pressure will suppress tropical moisture from Idalia, to our south.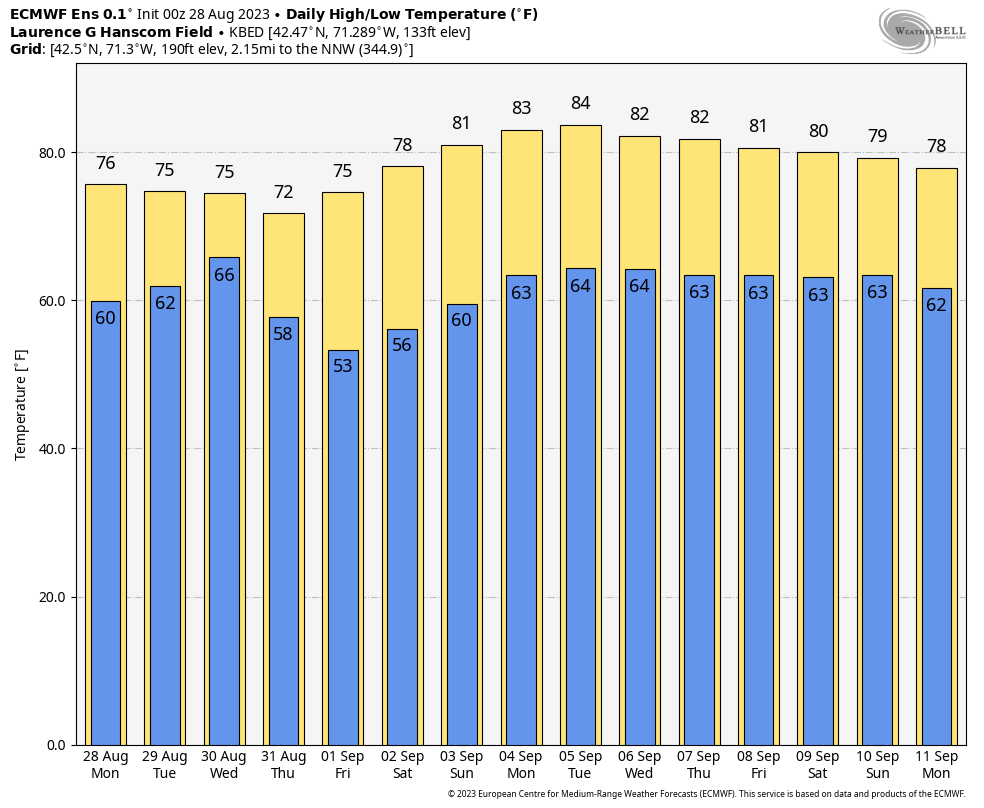 In the tropics…

While Hurricane Franklin continues to produce large swells and sends big, breaking waves and a higher rip current risk back to the east coast this week, it is not a rain/wind risk for the U.S.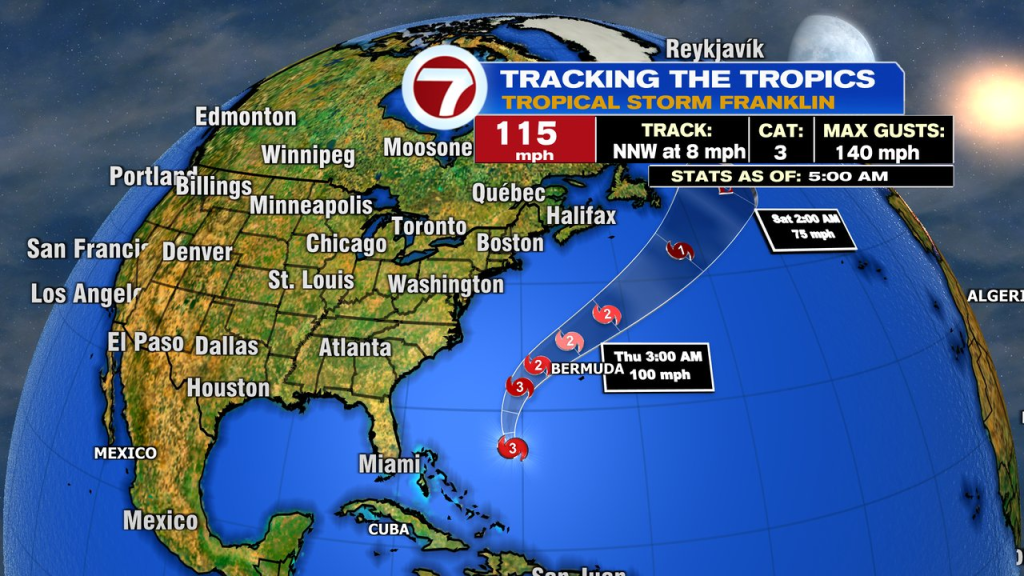 The same cannot be said for Idalia, as it's expected to become a major hurricane before making landfall in Florida sometime early Wednesday morning. The path will likely take the eye of the storm onshore anywhere from near Tampa to Apalachicola.