7Weather – Our Friday started off more mild than yesterday. Temperatures were running anywhere from 15 to 25 degrees above Thursday morning. We had the clouds around to thank for that boost in temps to the 40s. But that's looking at the bright side of things…if you looked to the sky, the clouds made for a bit of a gloomy start.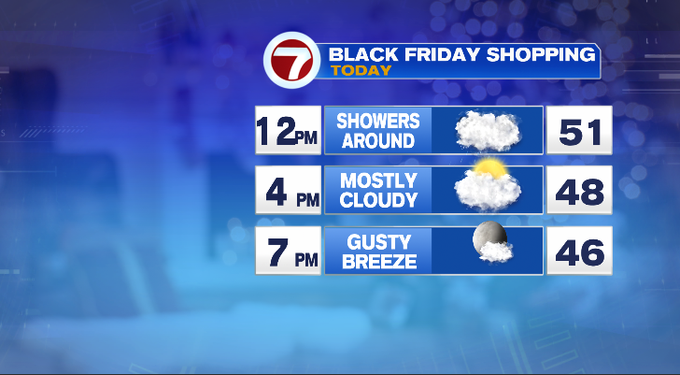 The clouds bring some showers today. Best chance about midday into the early afternoon hours. Amounts are going to be light, so have the rain gear on standby just in case. You'll likely get by with any Black Friday shopping outdoors just fine. Temperatures will be in the upper 40s/low 50s if you're out during that time. By the middle of the afternoon, rain chances dwindle. We'll be left with clouds, but might even get some breaks of sun before sunset at 4:15 pm.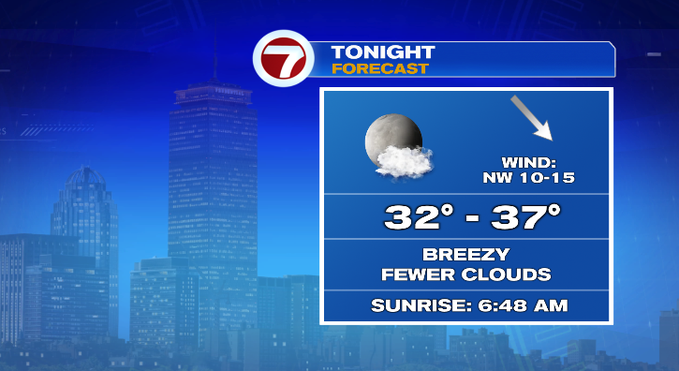 Once the front sweeps through, the breeze kicks up. If you're going out tonight, the breeze will be around. Fewer clouds overnight will allow temperatures to drop into the 30s. This will also set us up for a Saturday with more sunshine coupled with a gusty breeze.
It'll be breezy as you get going tomorrow morning. In the afternoon, NW gusts will be 20-25 mph. Luckily, it will be dry with a high temperature near 50. Good news if you're planning to find the perfect tree for the holidays!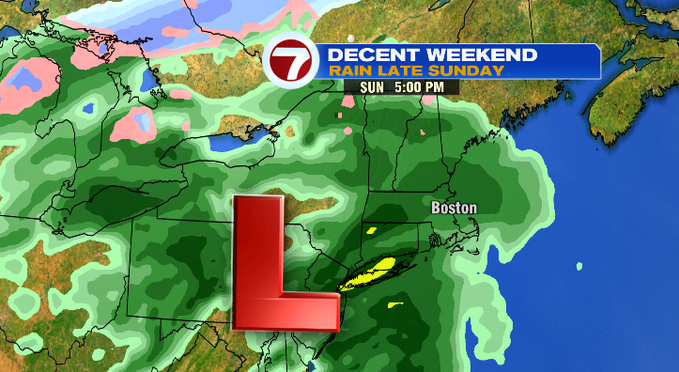 Sunday morning will be dry. We'll see increasing clouds and the rain showers return in the afternoon. Rain continues into the overnight hours. As of now, I think the rain will be out of here by the Monday commute. That's not all we get for rain over the next 7 days. Another front will bring more rain and wind late Wednesday into Thursday.
Have a great weekend!
-MH