Back to school for more students this morning as more towns and cities get their start to the new school year. For many of us, it's a similar feel to the air as yesterday morning with temps in the low to mid 60s with some patchy low clouds and fog. They are a few showers near the south coast, especially over the Islands this morning. The bulk of the rain stays offshore through the afternoon, but from time to time, there will be a few spotty showers with the best chance over Southeast Mass. Highs today run in the low 70s at the coast and nudge up to the upper 70s inland.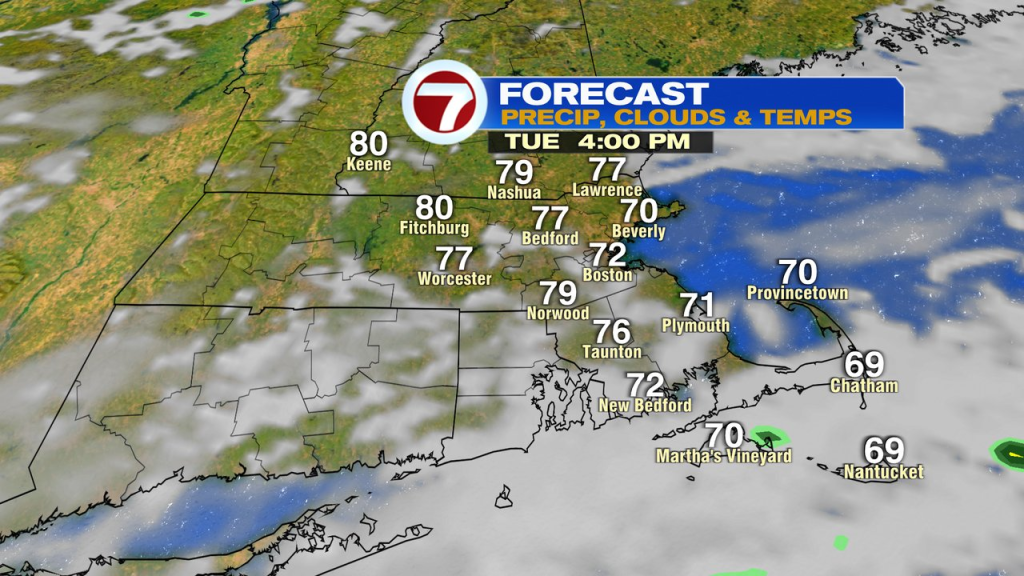 Scattered showers and thunder move through overnight tonight, into tomorrow. While it won't rain all the time, embedded downpours are possible as a lot of water vapor will be in the atmosphere, and that'll help juice some of the showers and storms. Humidity will be high too with dew points pushing back into the mid 60s to low 70s.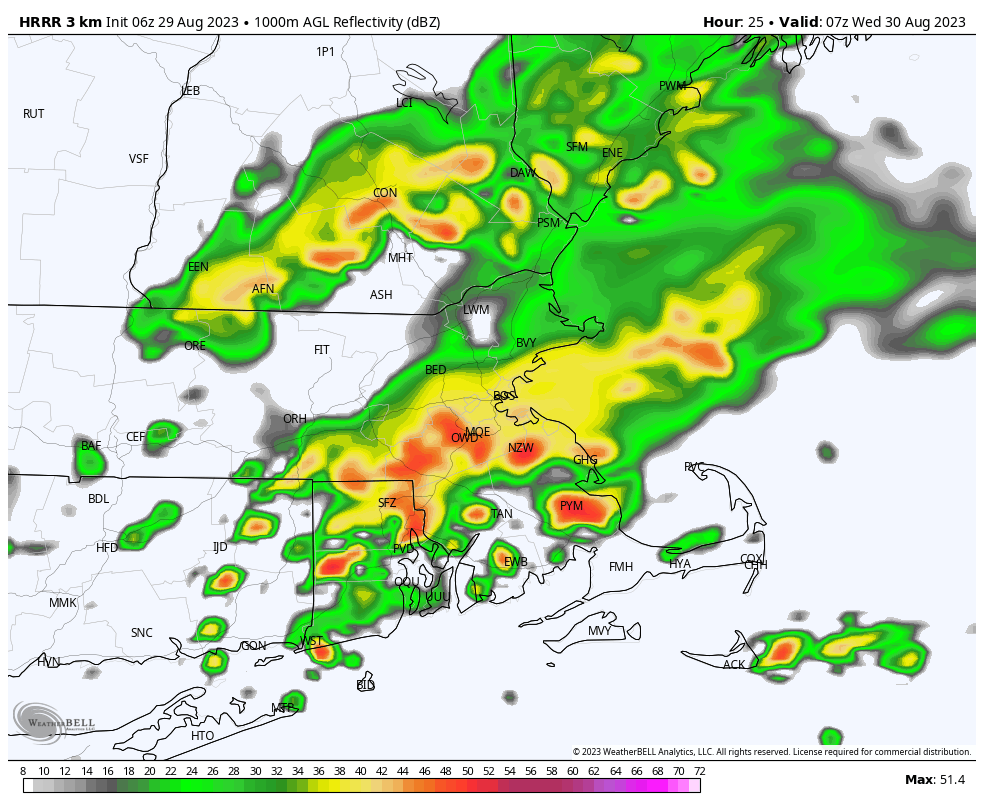 Showers and storms are scattered about tomorrow morning-early afternoon and become more isolated late in the day. Temps run in the 70s, then drop into the 50s overnight as a refreshingly low humidity airmass come sweeping on in.
A fantastic stretch of weather settles in Thursday, right through the holiday weekend as highs trend back into the 80s by the weekend. Sunday and Labor Day look warm, mid 80s, albeit a bit cooler at the coast. Enjoy!
In the tropics, the big story over the next couple of days will be Hurricane Idalia as it likely rapidly strengthens into a major hurricane (cat 3 or higher) in the eastern Gulf of Mexico, on it's way into/near the Big Bend area of Florida, then off the Carolina coast 2-3 days down the line.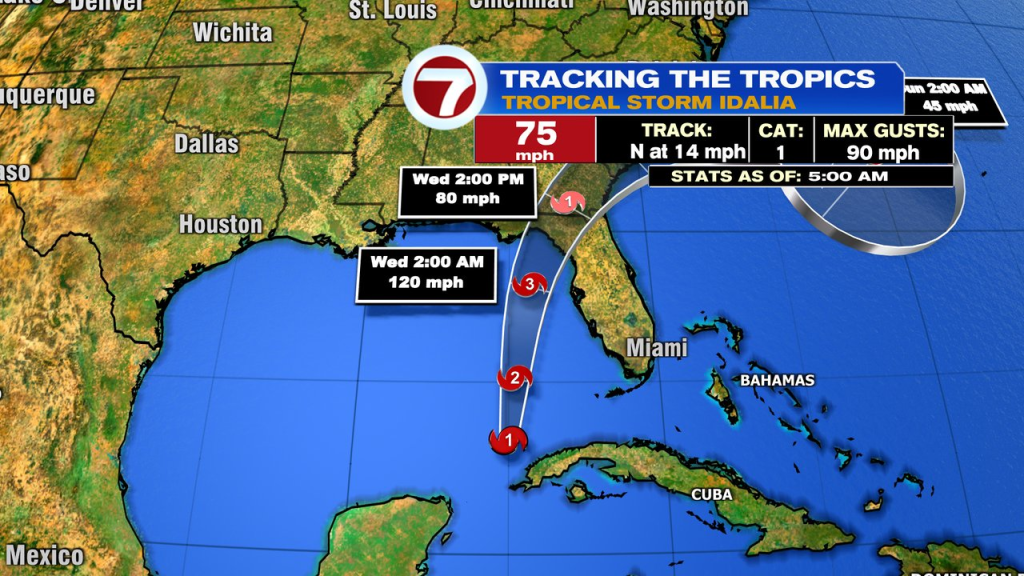 Additionally, Hurricane Franklin, a cat 4 is also out in the Atlantic, producing big East Coast swells, and elevating the rip current risk. Big waves at the beach and a high rip current risk will be prevalent across the south coast of New England and the east coast of Cape Cod over the next few days. Fortunately, Franklin will avoid landfall as it stays out to sea.