The wet weather working through this afternoon/evening should wrap up by about 9pm.  While there may be some slick travel well to the N & W (Worcester Hills and Berkshires), for most of us this is just a cold rain.  However, this cold rain is coming along a warm front – and tonight we're in for slowly warming temperatures.  We'll start Saturday in the clouds, but also the mid 40s.  Tomorrow should be mainly dry, with the exception of a stray sprinkle and highs should top out in the low to mid 50s.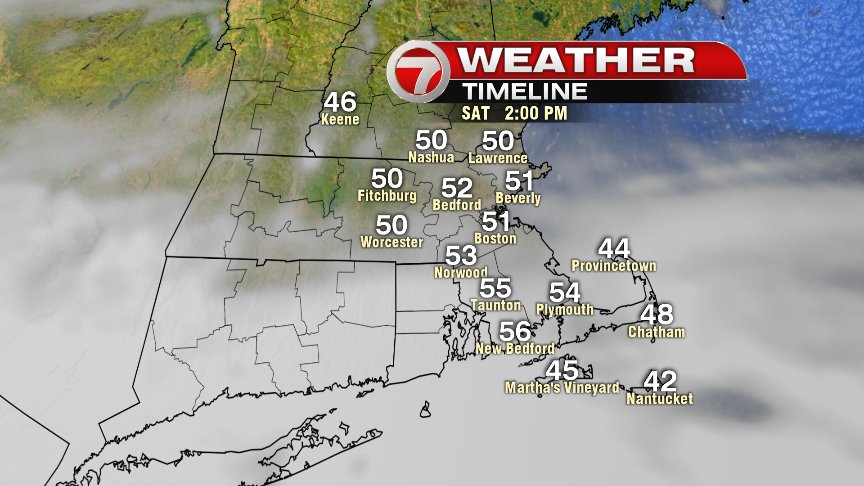 Saturday is the "pick of the weekend," and coming from this "fair weather runner" (I only run when there's fair weather) – it's a great day for your long run if you're training for the Boston Marathon.  52 training days left!  Get those miles in and best of luck!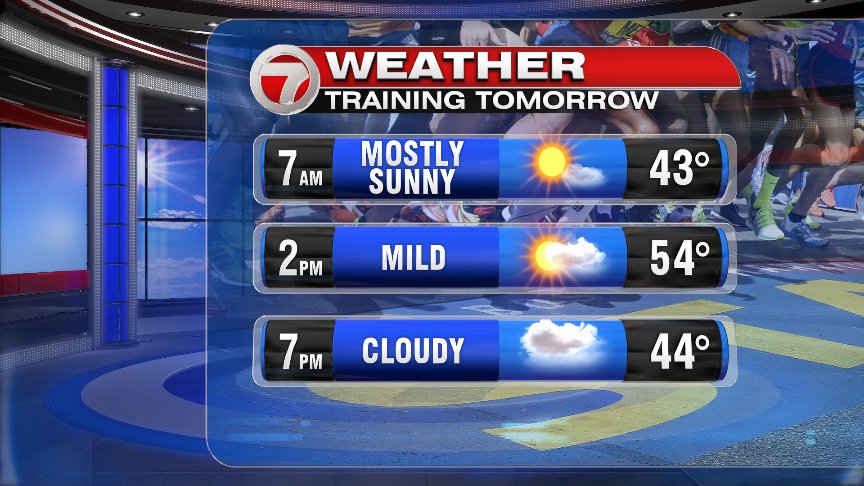 Sunday is a different story… and looking pretty messy.  Another system is in store to bring us snow/wintry mix for Sunday morning, before turning into a cold rain for the afternoon.  We're not looking for a lot of snow with this one, but a C-2″ of slushy accumulations is possible along and north of the Mass Pike to start… could be some slick travel through around mid-day, and then it's just rainy and raw for the rest of Sunday before wrapping up around 6-7pm.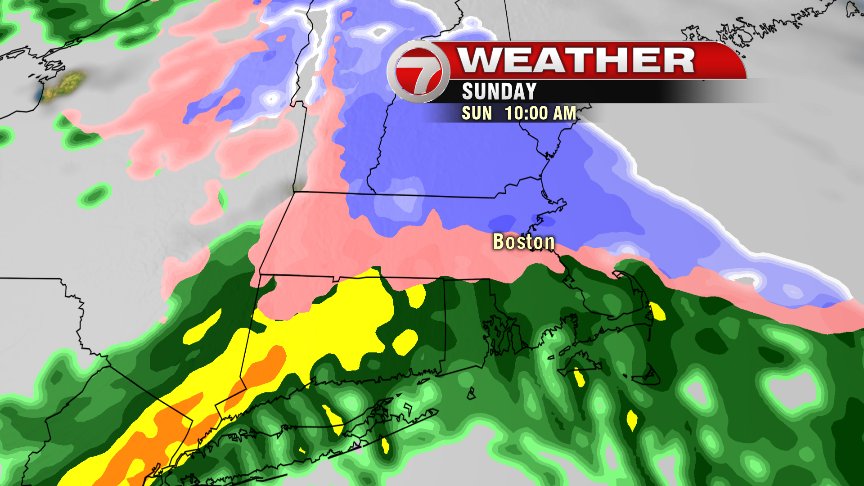 Here's what to expect: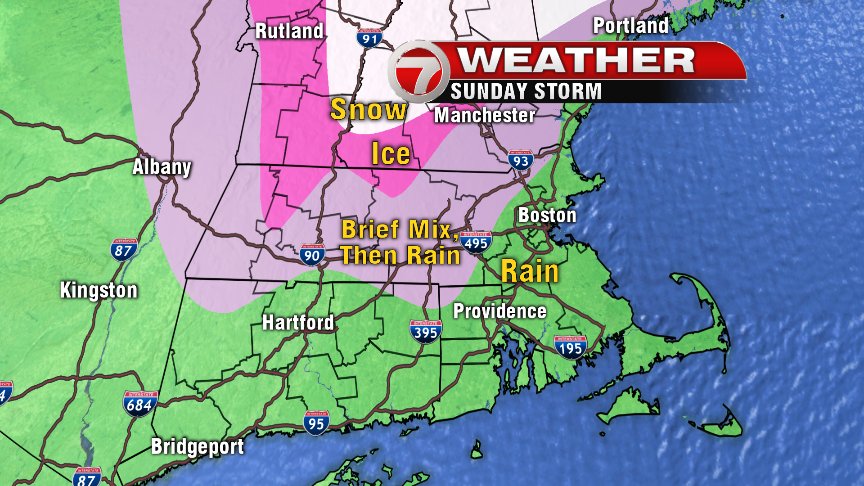 The beginning of next week looks pretty nice as a wrap up to February.  We've got highs around 50 for Monday – Wednesday and at least partly sunny, if not mostly sunny, skies.  It's the end of the week that's leaving me with a little bit of head-scratching to do.  There could be something brewing Friday into the weekend – but some model runs say it stays south while others say… well, I'm not ready to go there just yet.  We'll just say it "bears watching" for now.  You can count on us to keep a close eye on it and to keep you posted.  Have a great weekend!  – Breezy