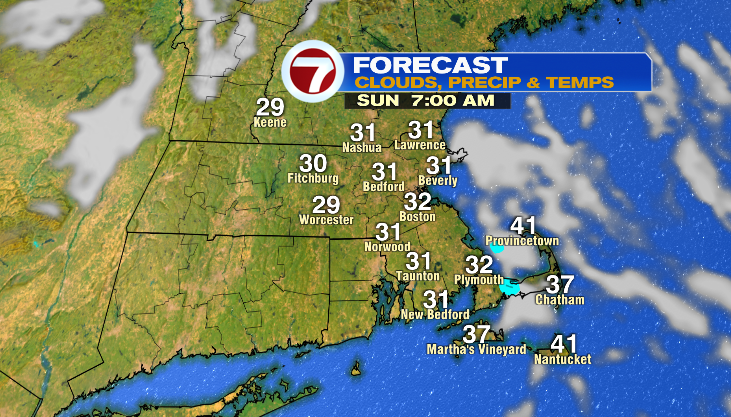 After a nice dry day Saturday, it will still be dry for most of the area Sunday, however an ocean-effect shower or two is possible for the Cape and Islands.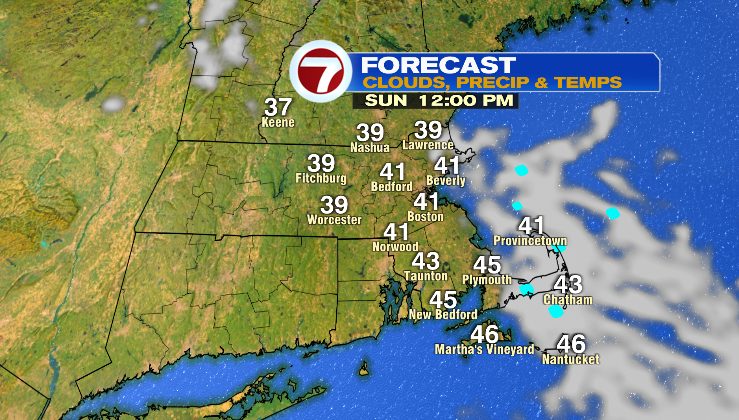 With wind shifting to a northerly direction on Sunday, cold air will travel over warmer ocean waters and may produce a few ocean-effect showers.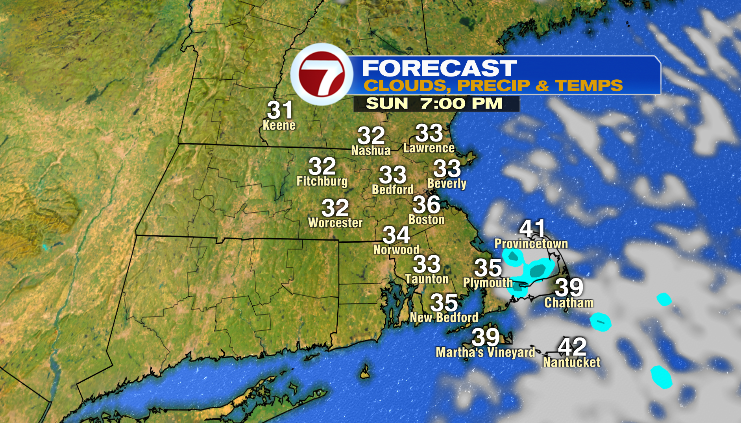 Some of the showers may even feature flurries before sunrise, otherwise a light rain shower or two is the expectation.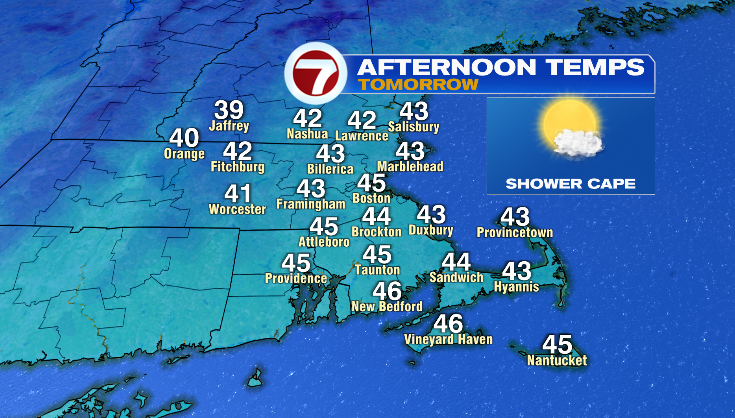 This activity should taper off mid-afternoon with the rest of the area staying dry but chilly on Sunday.