No question we had some soaking rains yesterday into early  this morning as not only did it slow down an evening and a morning commute, it dropped a good drink on those freshly cut, fertilized or seeded lawns.  While we love our sunny and dry days, these rains are beneficial in the Spring green up process. Below are some rain totals that were reported to the National Weather Service.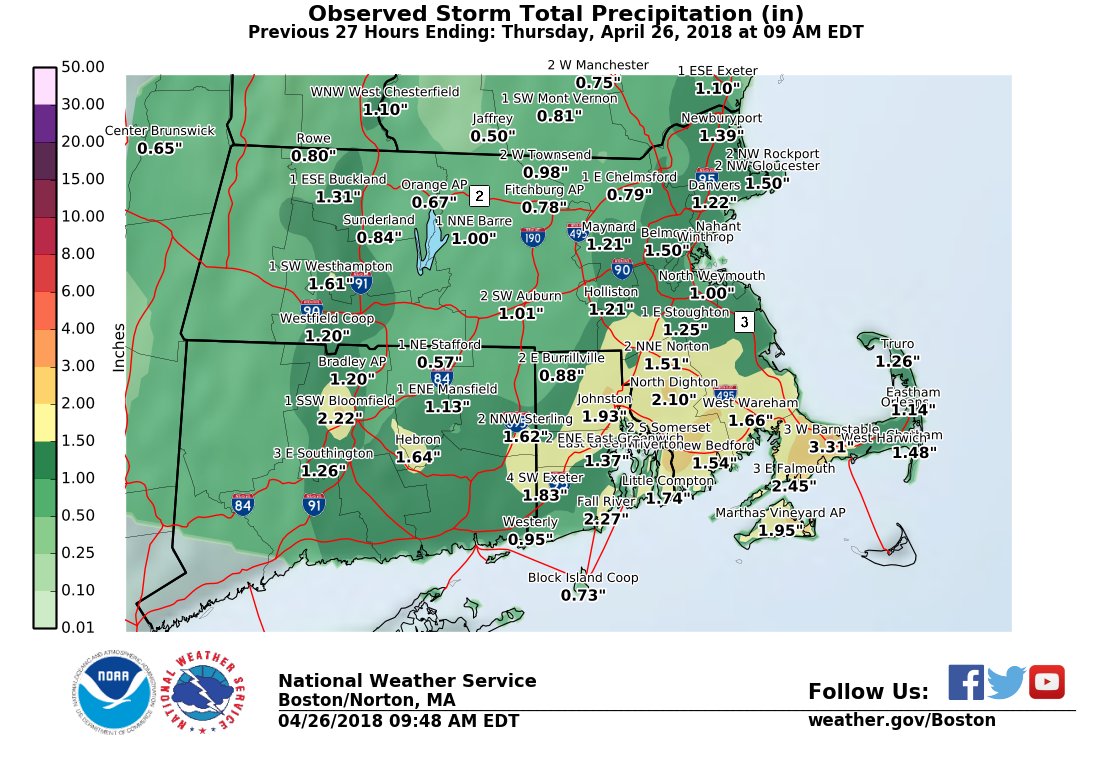 While the rain did linger into this morning, once the rain ended and clouds broke, it was game on for the milder air to work back in with highs close to 70 in many towns and cities.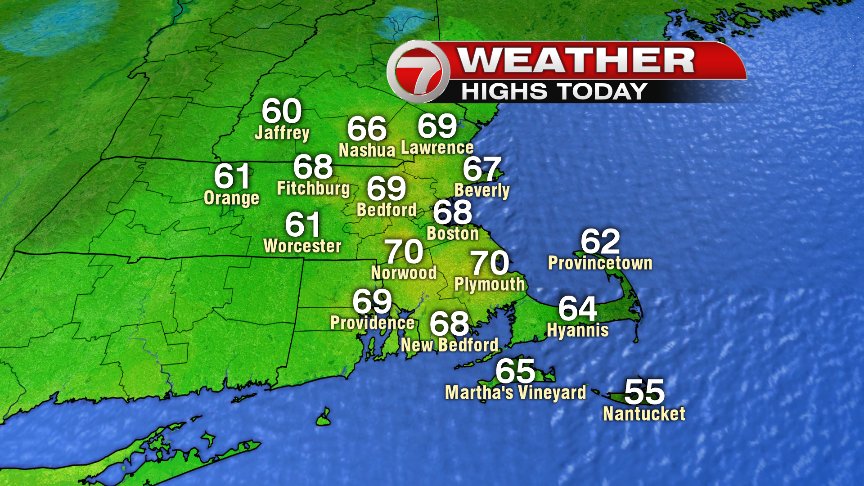 We'll start tomorrow off dry, and likely stay dry through lunch as temps near 60 degrees. By early afternoon, the rain overspreads the area and temps fall into the 50s. Rain may be around for the start of the Sox game, but likely tapers pretty quickly tomorrow evening, so it's possible that the do play ball at Fenway.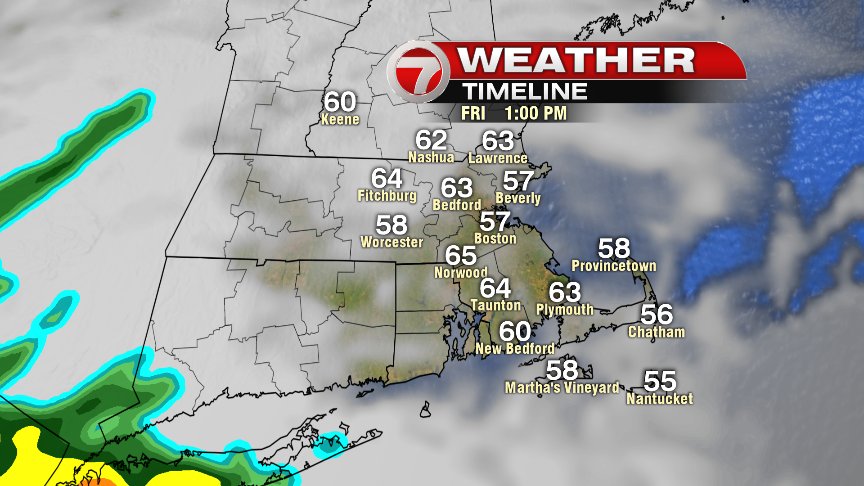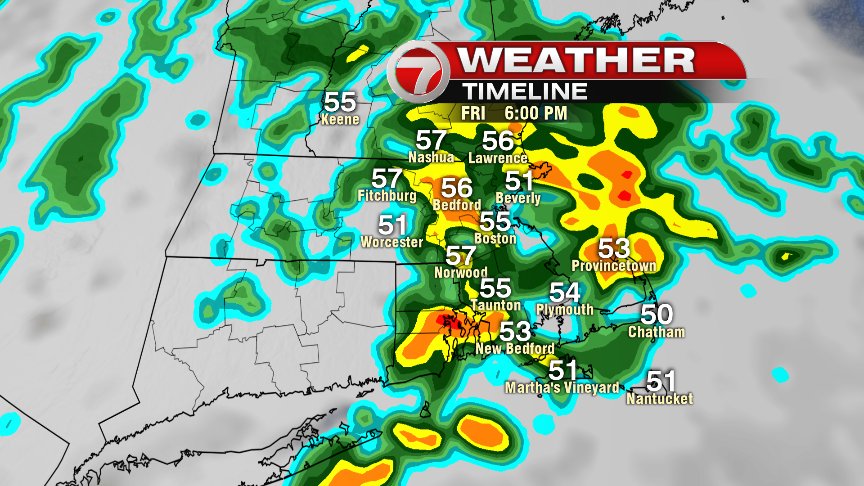 Saturday looks good with highs near 70 again, before an upper level low produces cooler air, more clouds and a few spotty showers Sunday and Monday. No washouts though.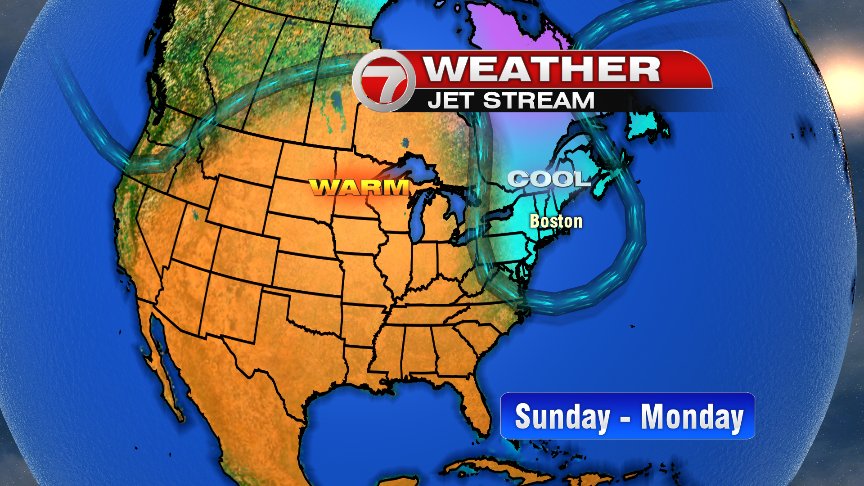 Tuesday is transition day into a summery pattern as the numbers push toward 70 in the afternoon. Wednesday and Thursday… summer. Temps in the 80s then, but cooler, 60s at the South Coast.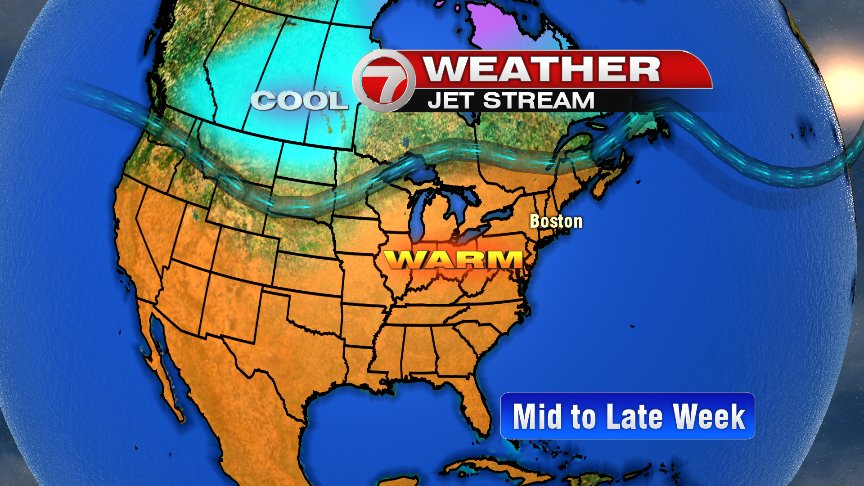 Have a good evening!
@clamberton7 – twitter