Not a bad start to the day as temps run in the mid to upper 30s and winds are very light. While we won't see a lot of sun today, we won't see a lot of rain either. Yes, a few spotty light showers or sprinkles are possible, but they'll be few and far between. Temps are mild, with highs in the 40s to near 50 north of the Pike and low to mid 50s south.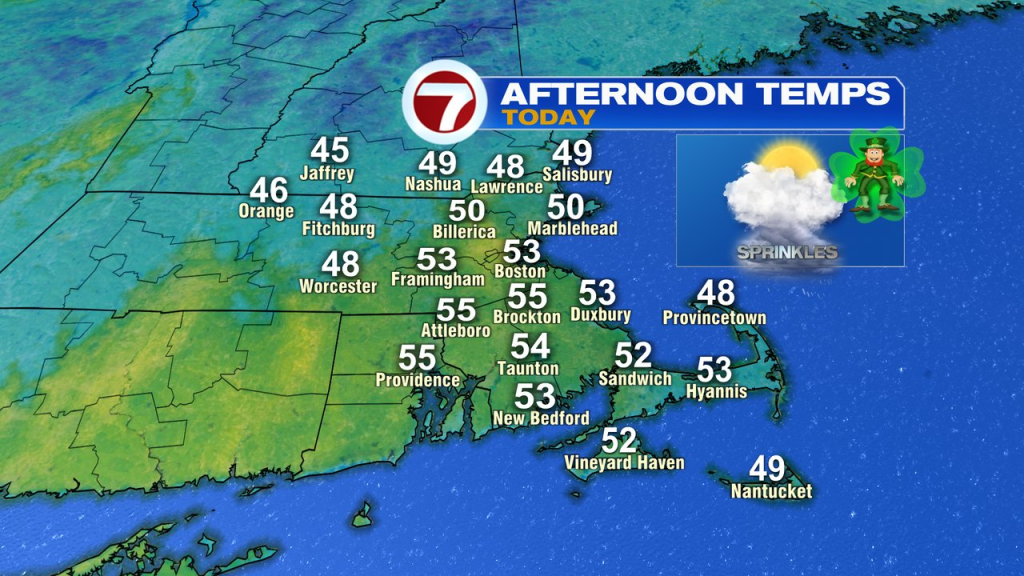 A few showers slide through this evening, with temps in the 40s. Most of the rain is light, with a tenth of an inch or less expected.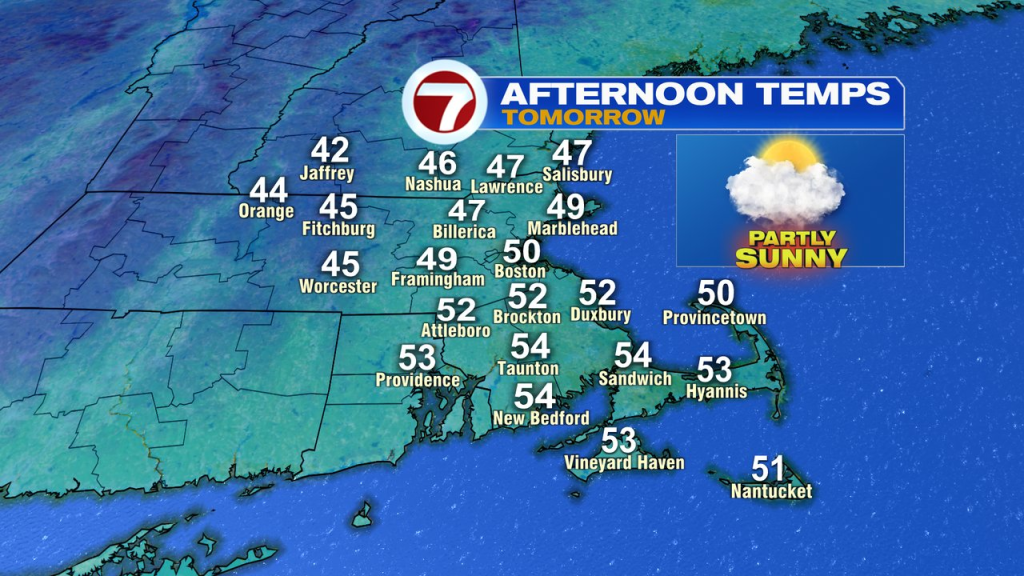 Tomorrow, we'll start off with a few showers near the south coast early, but it'll dry out there quickly as some sunshine returns. Highs range from the mid 40s northwest to the low to mid 50s across Southeast Mass, under a partly to mostly sunny skies.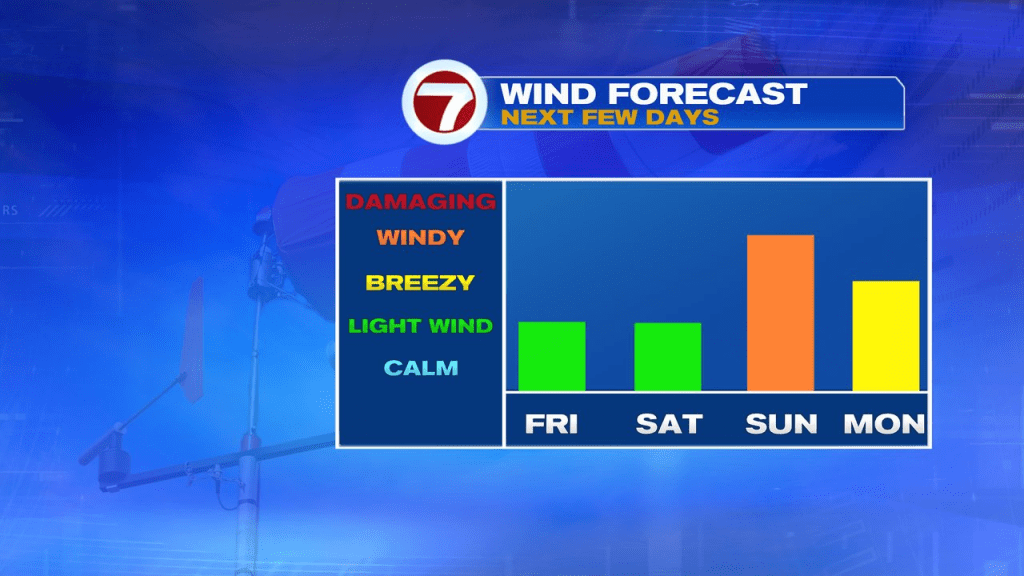 Heading to Southie Sunday? It'll be dry, but cold and windy with gusts 30-40mph and highs in the mid to upper 30s. Hold onto those green hats!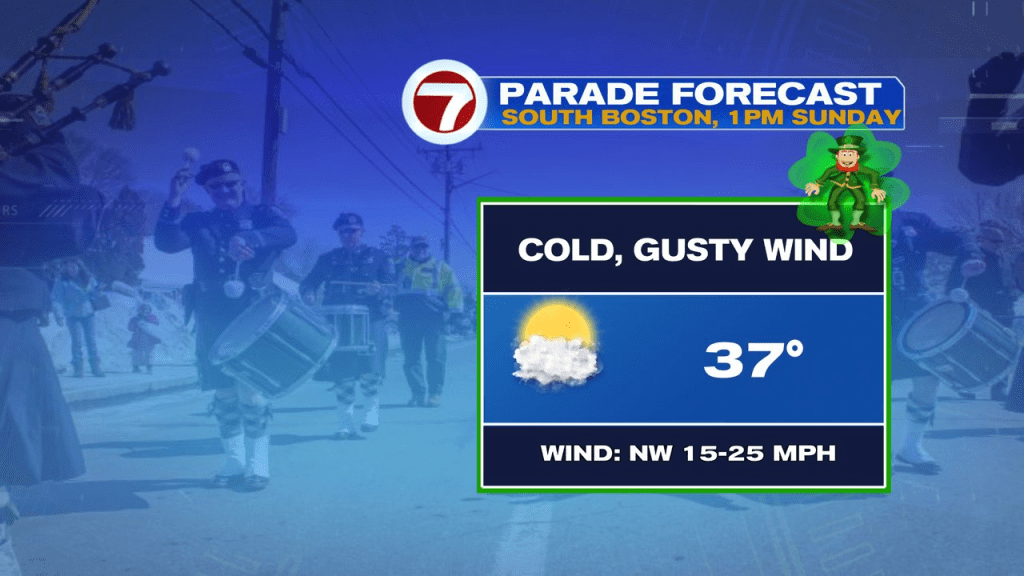 That's the only really chilly day in the 7day though as Spring arrives Monday and temps jump back up to near 50. We'll stay there Tuesday and Wednesday too.