The heat and humidity are back for more and don't expect relief in the short term. With the heat and humidity, feels like temperatures will climb back into the upper 90s for the rest of the week and the heat advisory has now been extended to include Friday as well.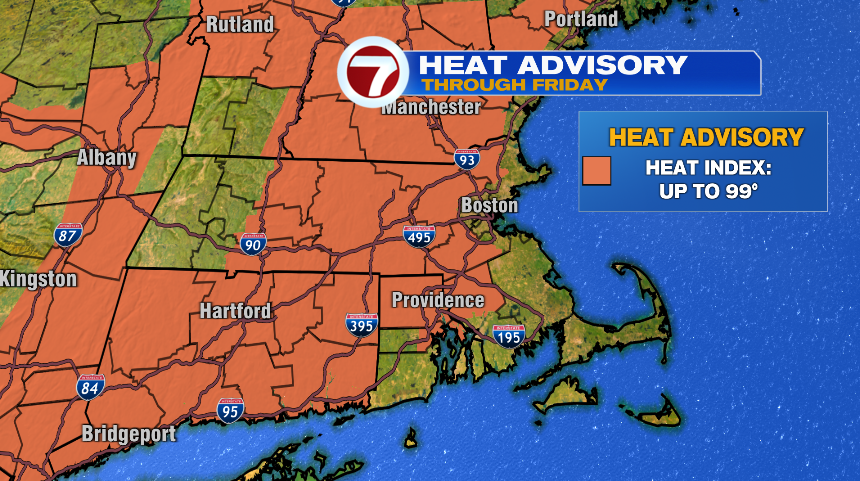 Tomorrow will be the hottest of the bunch with most of us away from the coastline climbing to the 90s and feels like temperatures closer to 100°. The coast line will again be cooler, but still plenty warm with temperatures in the 80s.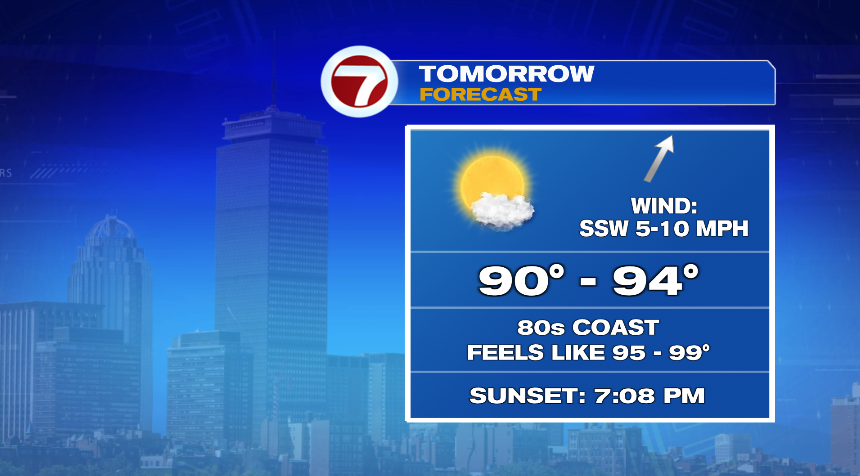 So where's the relief?! Well, distance-wise it isn't that far away… time-wise is a different story. There's a cold front moving the Great Lakes now but as it gets closer to the northeast and New England will almost become stationary and keep the true relief away until next week. As it slowly presses into New England, it will drop our temperatures each day through the weekend and increase our rain chances each day. With just a few showers or a storm Saturday, a few more Sunday, with the wettest day on Monday.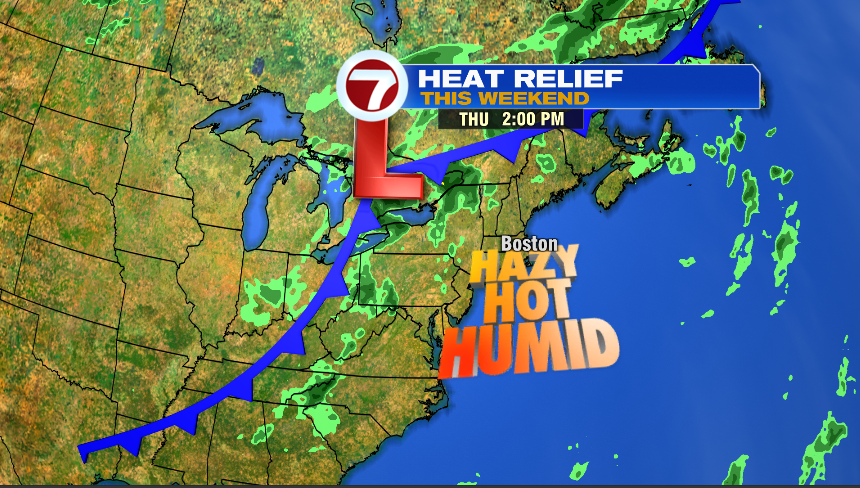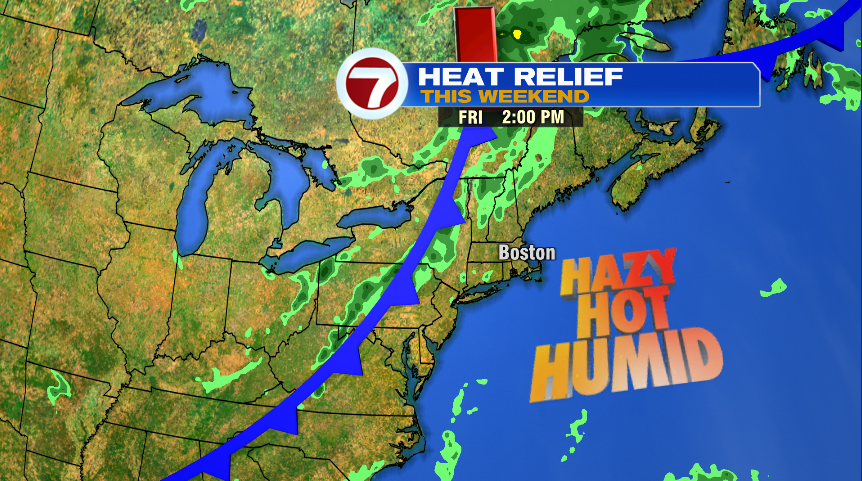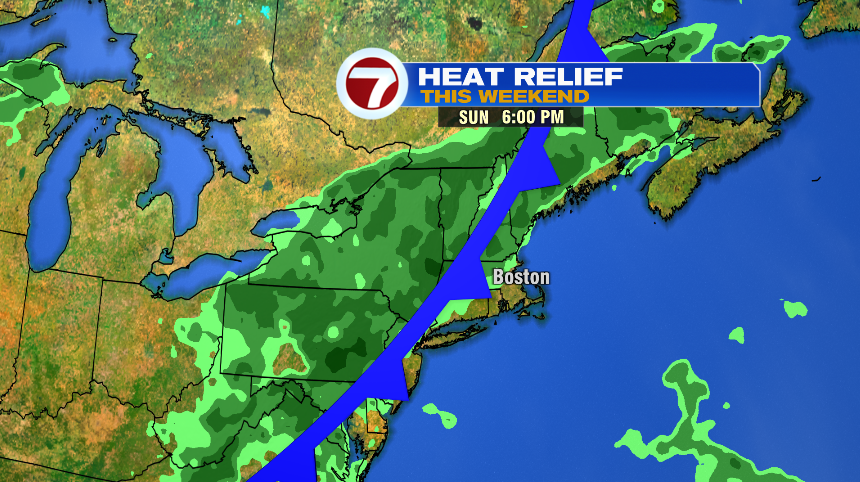 Elsewhere, we're watching the tropics where we now have Hurricane Lee. Lee is a category 1 storm but as it pushes through prime conditions, there's nothing to slow it down over the next several days and is expected to reach category 4 status by the weekend! It's certainly a storm to watch through the weekend and into early next week.