7Weather – Our day started off with a lot of clouds and sunshine broke through by the end of it. That helped to boost MetroWest temperatures to the upper 40s! That northwest breeze was persistent today making it feel chillier.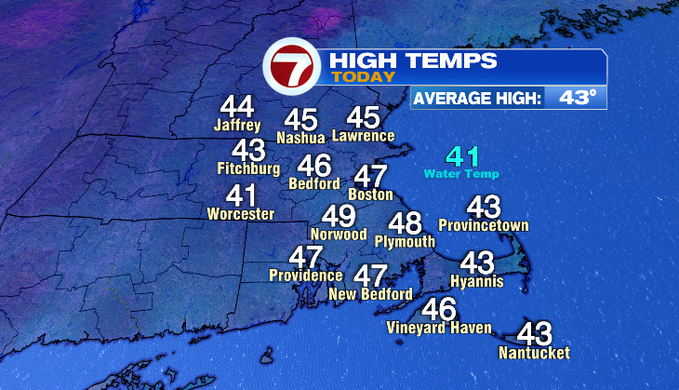 Some flurries fell along the coast this morning, not amounting to anything though. This afternoon, there were some light rain showers along the Cape. This is while there's a low pressure system hanging out in the Atlantic Ocean. The counterclockwise flow continues to rotate in cloud cover and spot showers. The overall setup won't change much tomorrow, so we'll keep some clouds and the breeze around.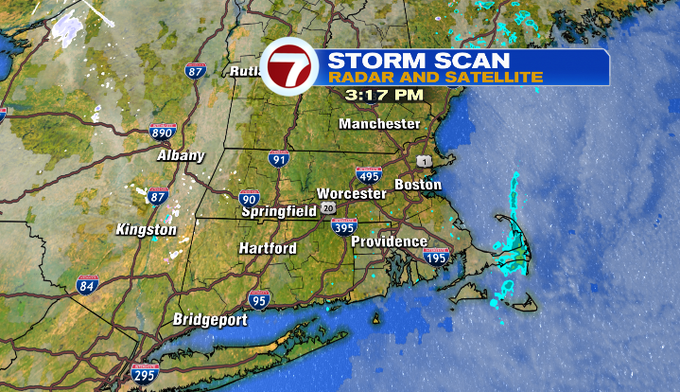 Heading out the door tomorrow morning, temperatures will be in the upper 20s/near 30°. There will be a lot of clouds and a chilly breeze. Temperatures will reach the mid/upper 40s in the afternoon with a cool breeze. Sunshine tries to break through, but I think we'll see more clouds.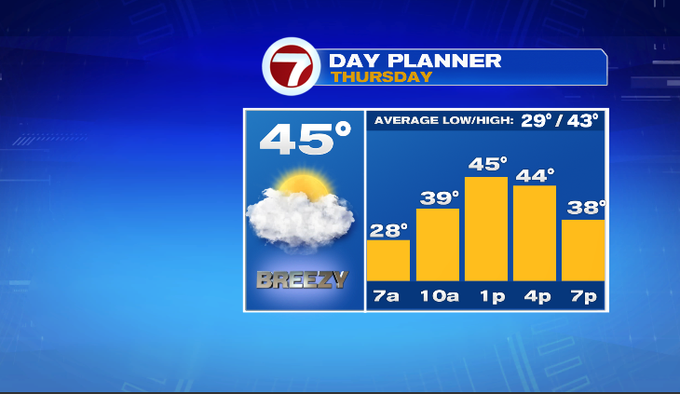 Friday, sun lovers it's your day! We'll see a lot of sun in the morning before high clouds move in later in the day. There will be less wind too! It's an all-around great day as temperatures climb near 50°.
How about the storm chances? Saturday's system will track south, only bringing us a chance for a few showers. Since the storm track is locked in to the south, any showers will be for the south as well. We're watching what could potentially be a big coastal storm next week. There's a strong signal that this will bring heavy precipitation and strong wind. The track is not known this far out, so where those big impacts will be and for who is still in question. We'll keep an eye on it for you.
-Meteorologist Melanie Black