7Weather – Happy St. Patrick's Day! A lot of green around the city as everyone took part in celebrating today. For good reason, it was nice out! Temperatures reached the upper 40s/50s despite a lot of clouds around.
Those clouds could squeeze out a few sprinkles this evening through tonight. It'll be light and few and far between. A few showers will move across the Cape tomorrow morning, but that's about it.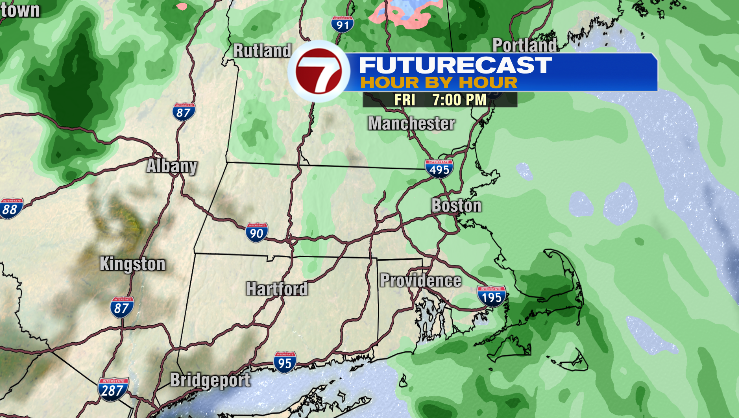 We'll hold on to the clouds overnight and that'll keep temperatures in the upper 30s/low 40s into tomorrow morning. That'll be a good launching pad to get us into the 50s again tomorrow. We'll see sunshine blended with some clouds and the wind won't be too strong. This is your day to get outside!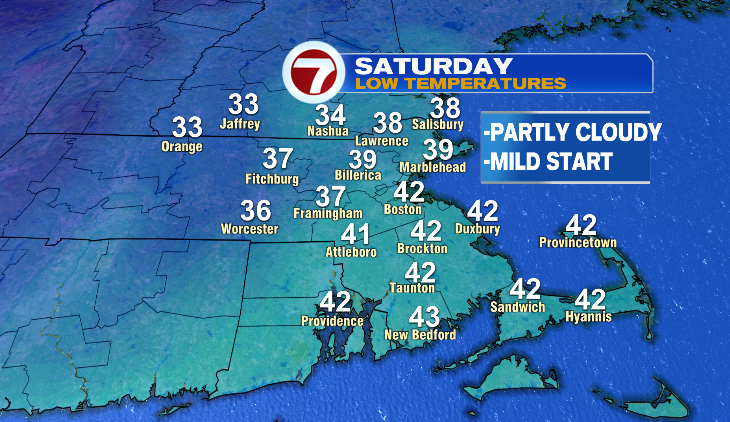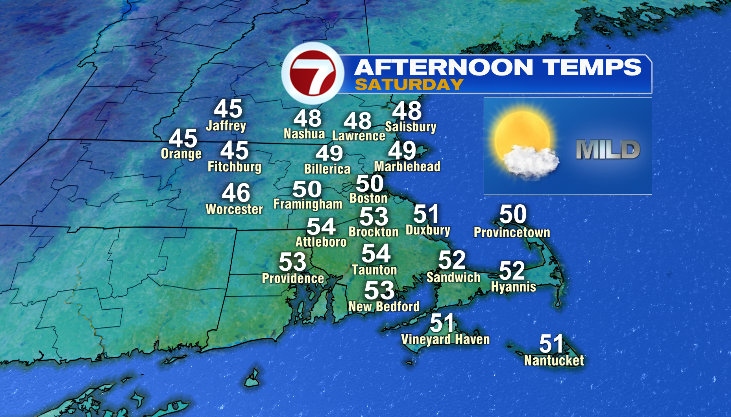 Sunday things change… That's because a cold front, associated with area of low pressure bringing us sprinkles tonight, will work across the region Saturday morning. The cooler air won't work in until Sunday. The morning will start off cold and stay chilly. A gusty westerly wind 30-35 mph will make it feel like the upper 20s. Layer up for the St. Patrick's Day Parade in Southie! Luckily, we'll see some sunshine and stay dry for it.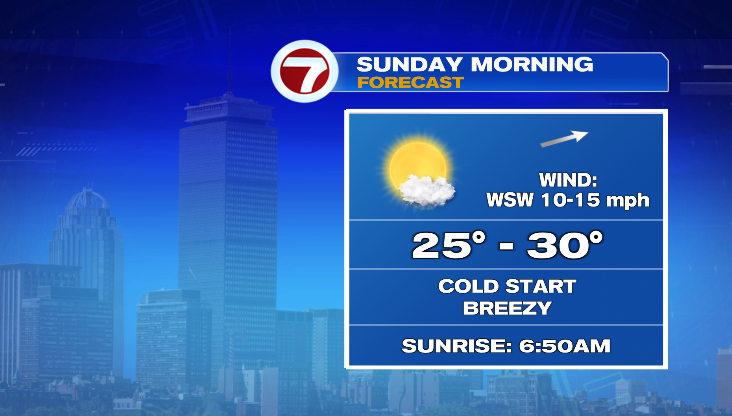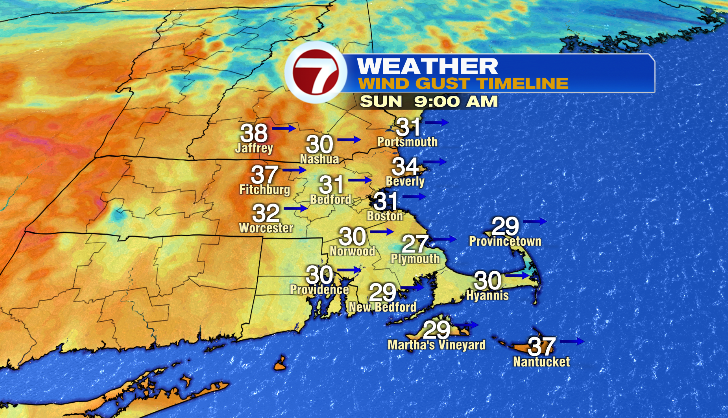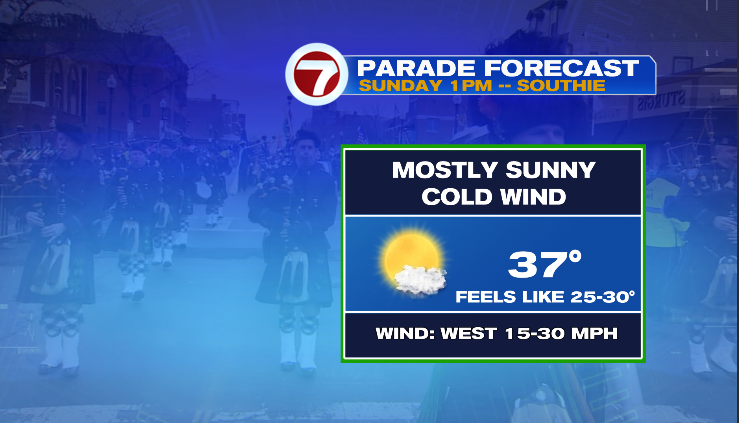 Monday marks the start of spring. And, wow! The first couple of days will be pretty nice.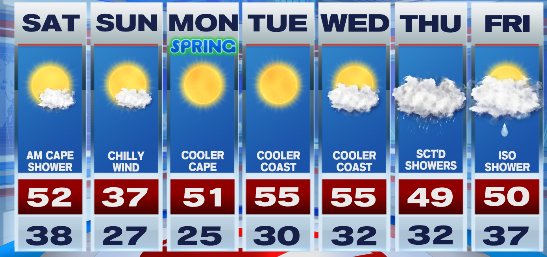 Have a great weekend!
-Meteorologist Melanie Black