A long duration storm that lashed New England over the last 36hours is finally on it's way out. After dropping 2-3″ of rain across eastern Mass and 2-3 FEET of snow across the higher terrain, we'll dry out today, allowing for the clean-up to continue across the interior. In fact, with temps running near or above 40 and some peeks of sun, roads should improve quickly today. Although, where 2 feet of snow fell, it'll take some time to clean up and widen some of the roads again.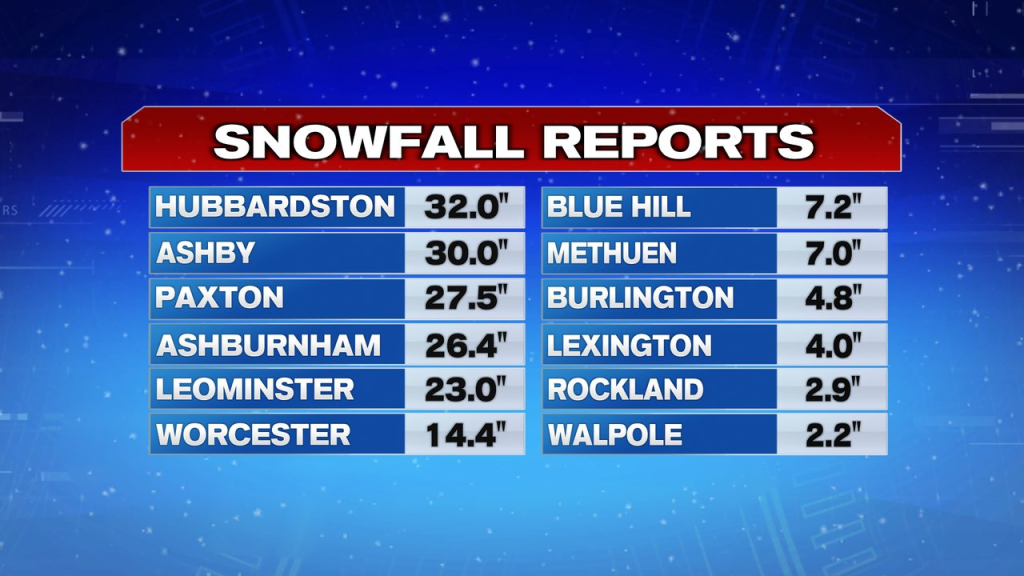 Minor coastal flooding this morning is just that, very minor, and as the tide goes back out, the splashover ends. A coastal flood advisory expires at 8am. We were fortunate that the tide cycle was astronomically on the low side with this storm.
As the storm exits, the wind remains, gusting 35-50mph at times today. While a lot of snow will start falling off the trees across the interior today, the gusty wind does add more force/stress to the trees, so pockets of addition power outages and tree damage are possible.
The wind subsides tonight as temps fall below freezing, watch for icy spots to develop as snowmelt freezes up.

Tomorrow we'll get some more melting done with highs close to 50. The temps remain near 50 Friday and Saturday with a chance for a few showers Friday PM-Saturday AM. Sunday looks brighter, but chillier, with highs near 40.