The dry spell continues over the course of the 7 day forecast with no big storm chances arriving until near the end of next week! Sure, I can't once and a while rule out a passing snow shower, but the prevailing pattern features a ton of dry air. With the dry Canadian air, comes the cold Canadian air, as a reinforcing shot of chill comes in late tonight and bottoms out Saturday morning. Before we get there, today is not bad at all as highs head for the mid 30s in the Worcester Hills to the lower 40s along the coast.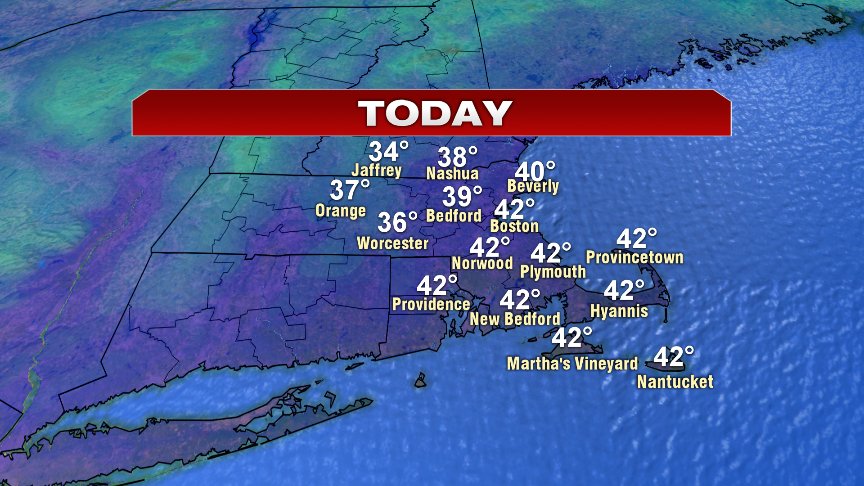 The numbers tomorrow will be lower by several degrees. In addition, we'll have a gusty wind from the northwest, puffing at 20-30mph on some stronger gusts. The temperatures fade back fast tomorrow evening and head for the single digits and teens by Saturday morning! Saturday afternoon, many towns won't get out of the 20s. With a busy breeze, wind chills run in the teens. Sunday is a bit better with less wind and temps in the 30s.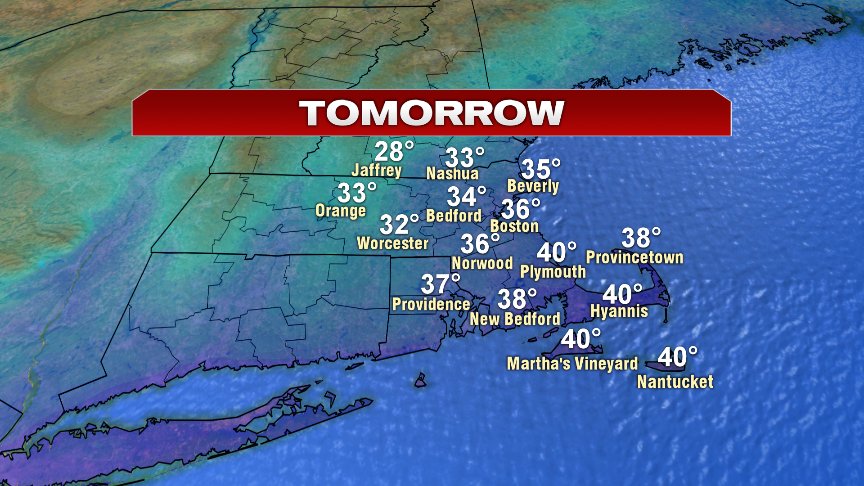 Overall, the pattern's not bad if you need to hang up those Holiday decorations, and the only reason the graphic below has a so-so for Saturday, is because of that cold. You try to put up those 25,000 twinkle lights Clark Griswold style, and those fingers may feel a bit frozen by the time you staple the 100th string of lights.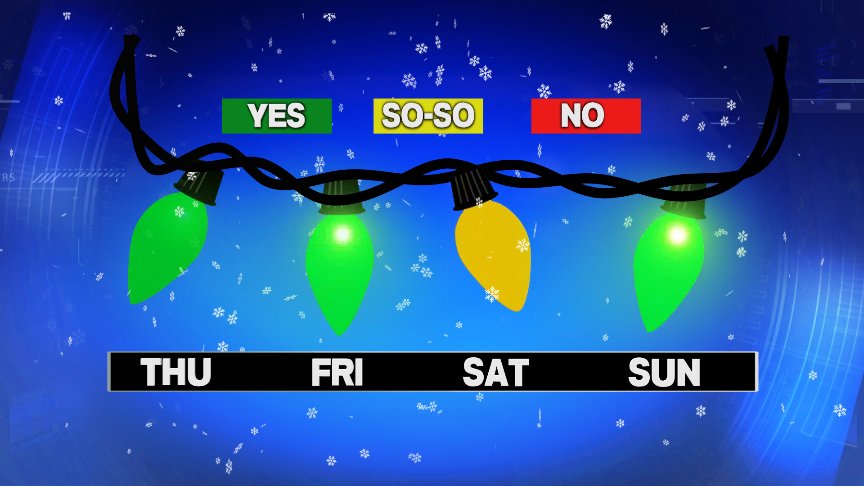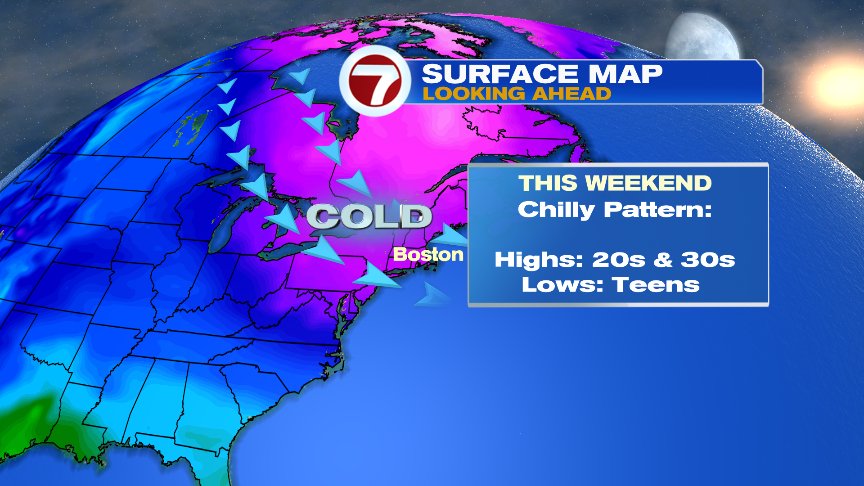 Ski conditions will be great across northern New England. There's still plenty of natural snow and man made snow on the trails. Dress warm!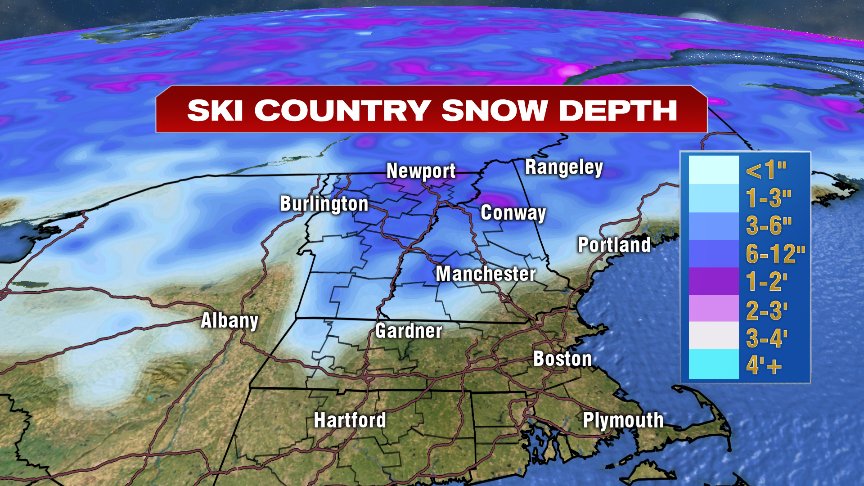 Have a good day.
@clamberton7  https://twitter.com/clamberton7