Good morning! It's been a warm and humid start. It'll feel hot today with scattered storms later on. The biggest threats with these storms will be heavy downpours and strong wind. The storms are part of a cold front, and on the backside of this we'll be left with a much better end to the weekend!
A few storms bubble up early afternoon. The main line of storms arrives to northwest Mass by mid-afternoon. The line of storms sweeps across Mass between 3 pm and 9 pm. The darker colors of red and yellow indicate there could be torrential downpours and strong wind as the storms move through. Due to the potential for heavy downpours and since the ground is already saturated, there is a Flood Watch for a majority of our region. Excessive rainfall could result in poor drainage flooding and sharp rises in creeks and streams. Damaging wind will also be a concern as the line of storms moves through. Winds could gust upward near 60 mph.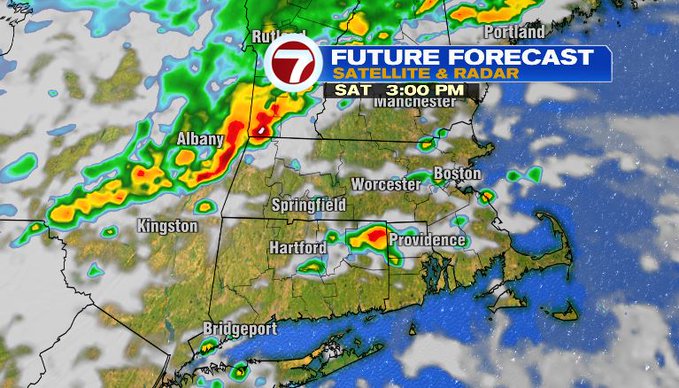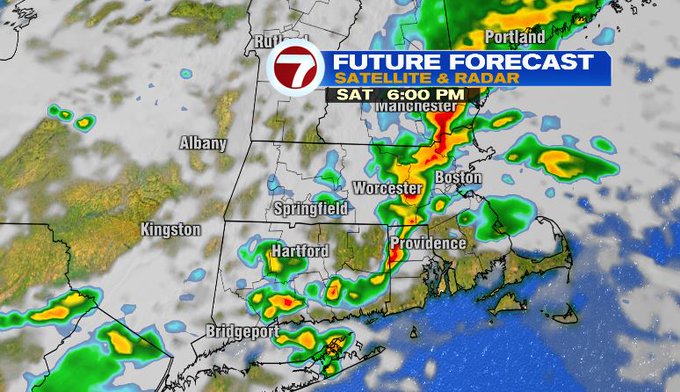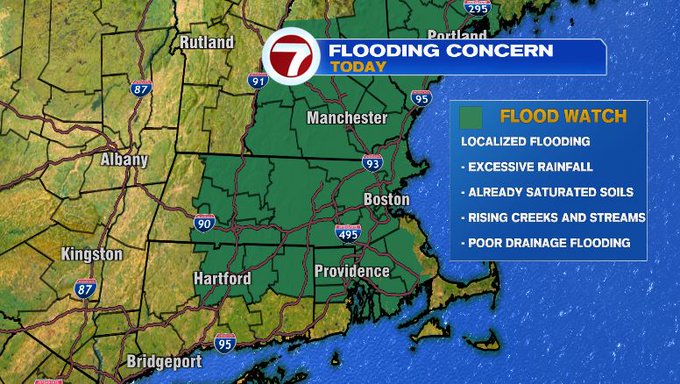 Today it's hot in the upper 80s/low 90s. Norwood will likely reach a heat wave today. Check out the day planner for Sunday. Morning temperatures start off in the 60s and end in the upper 70s/low 80s for the afternoon.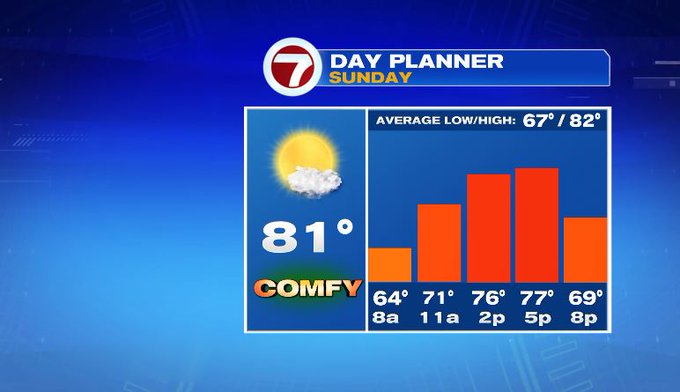 We'll get a welcome break from the humidity. Dew points come down to comfortable levels and look to stay that way over the next few days.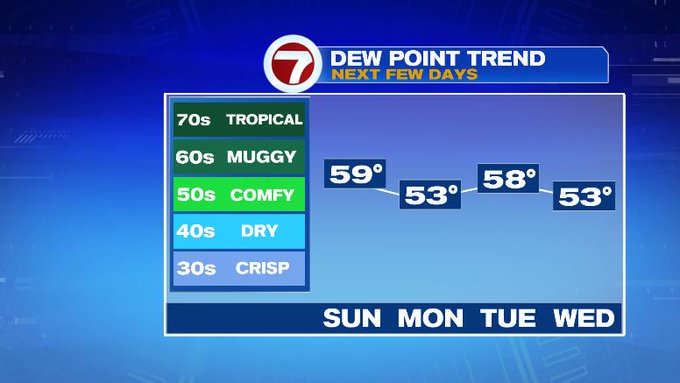 Next week there will be a couple chances for isolated showers (Monday and Tuesday). High pressure takes hold midweek, before more storms could return to end the week.
-Meteorologist Melanie Black