Editor's Note: This blog was written by 7Weather intern Tyler Hughes.
A dry start to August came to an end today, and just as today's showers are clearing out, another round of storms is heading our way for tomorrow morning. A warm front lifting into our region will bring a warmer, more humid airmass with it, the fuel for tomorrow morning's storm chances. It also means tomorrow will be significantly muggier than it has been this past weekend.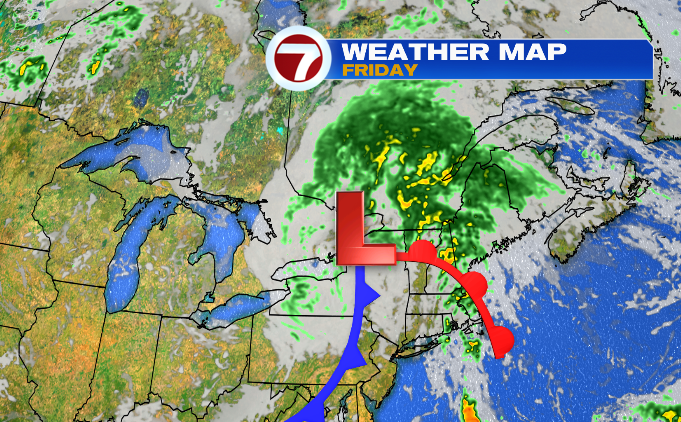 The best chance for some strong-to-severe storms will be in the early morning through the morning commute. Here's one model's depiction of what this could look like at around 7.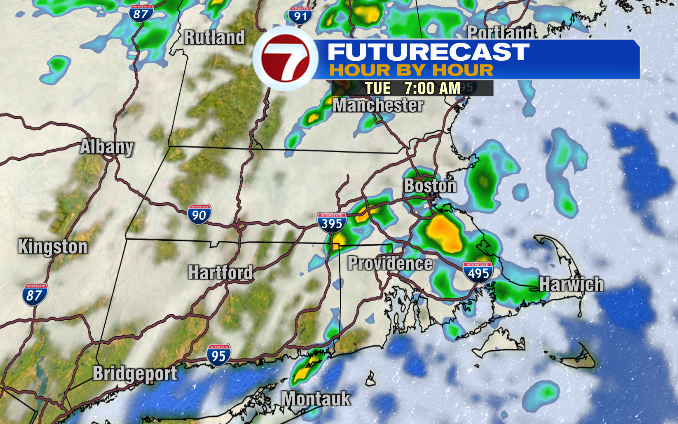 The biggest threat with these storms is gusty winds and heavy rain, bringing flooding potential with it. There's also a fair amount of "spin" in the atmosphere tomorrow morning, so we can't rule out a chance of a tornado or two. Overall, if you get a work-from-home day, tomorrow would be a good morning commute to avoid. Be sure to have a way to receive weather warnings (the 7Weather app!) and don't leave for work if you're under a tornado warning – the safest place to be is in a sturdy building.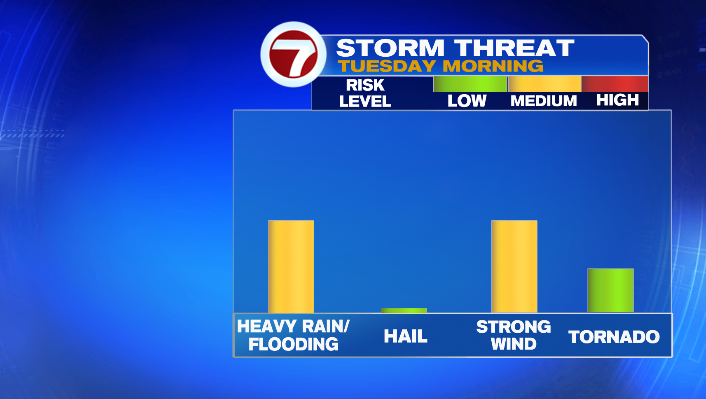 By lunchtime, the bulk of these storms will leave the area and it will begin to clear out a bit. It may take a bit longer for storms to clear the Cape, but this should happen by 2-3pm at the latest. The afternoon will be muggy but mostly dry, with an isolated evening shower possible.
Although the morning is a no-go beach-wise, the afternoon could clear up enough if you're trying to squeeze out some beach time, especially at the cape. Be aware though, that the rip current risk remains high tomorrow along the Cape and Islands. 
Tomorrow is our largest chance of storms this week – in fact, Wednesday is looking relatively dry! Afternoon storms Thursday look to be more scattered.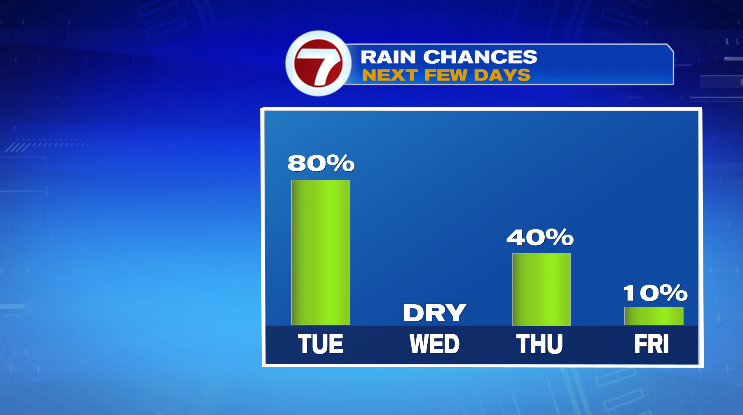 Although tomorrow will be uncomfortable and stormy for most, the rest of the week is looking pretty decent. If you're looking for some outdoor time, Wednesday will be fantastic – and Friday is looking pretty great as well!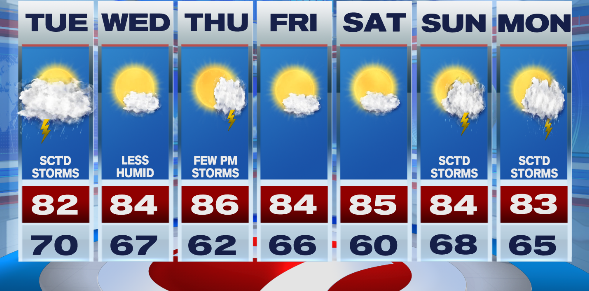 Have a great night.
-Tyler