Mid summer's warmth and mugginess build in today as highs top off in the low to mid 80s as dew points rise up into the 60s. With the summer time warmth, come summer time storms with the most widespread action slated for mid to late afternoon, especially around the 4-8pm timeframe. Before that, an isolated storm or two is possible, especially northwest of 495, but those storms won't be as widespread as what we catch later.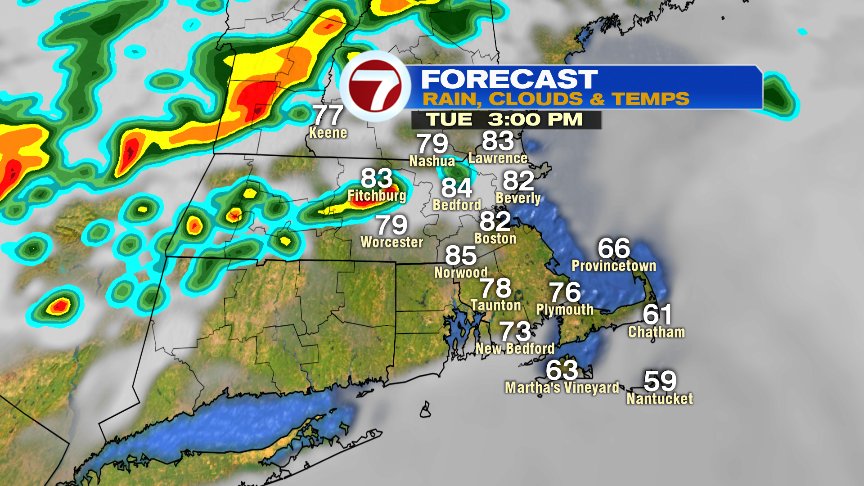 Below is a snapshot of one forecast model for around 6pm today. While I wouldn't take this for exact positioning and timing, I do think it gives the general idea of what to expect and is pretty close to how it'll play out… a line/clusters of storms around the evening commute that will be capable of producing damaging wind gusts, downpours and frequent lightning. These storms taper off by 8pm for many areas.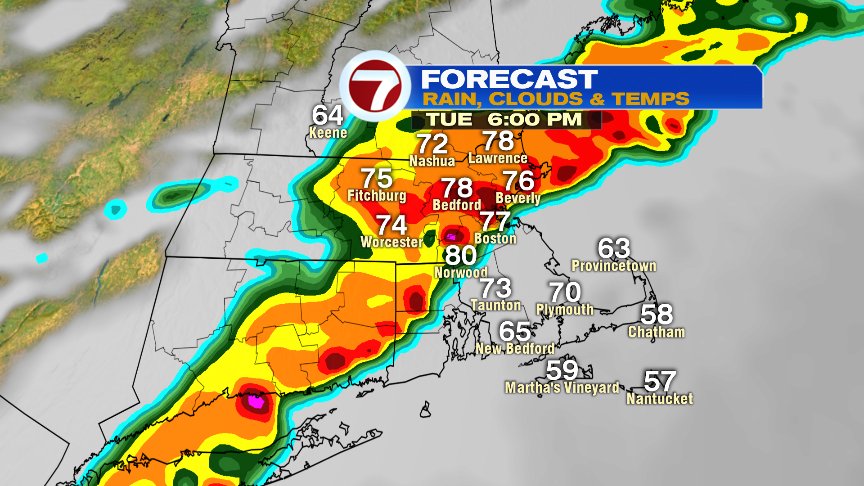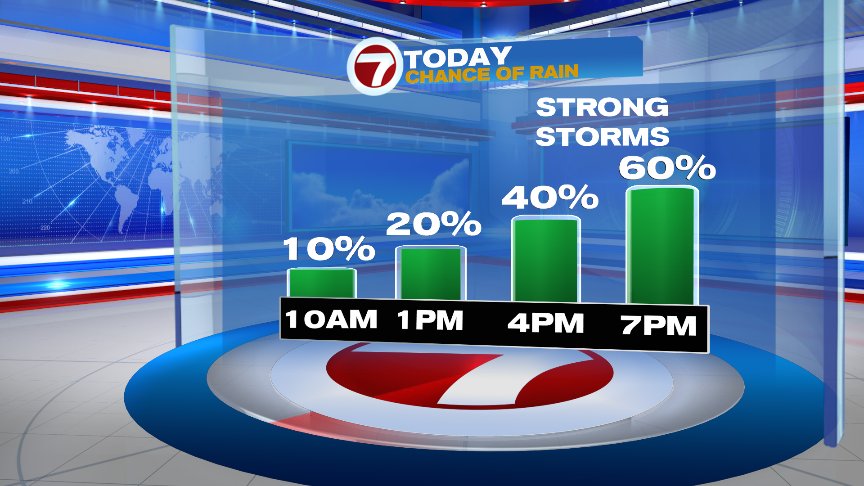 When it comes to "severe" thunderstorms capable of producing gusts in excess of 58mph or large hail, the risk is highest across western Southern New England, where the Storms Prediction Center has place an "enhanced" risk of severe storms. Farther east, the threat decreases a bit, but we'll still have plenty of instability in place for a strong storm or two, all the way to the coast.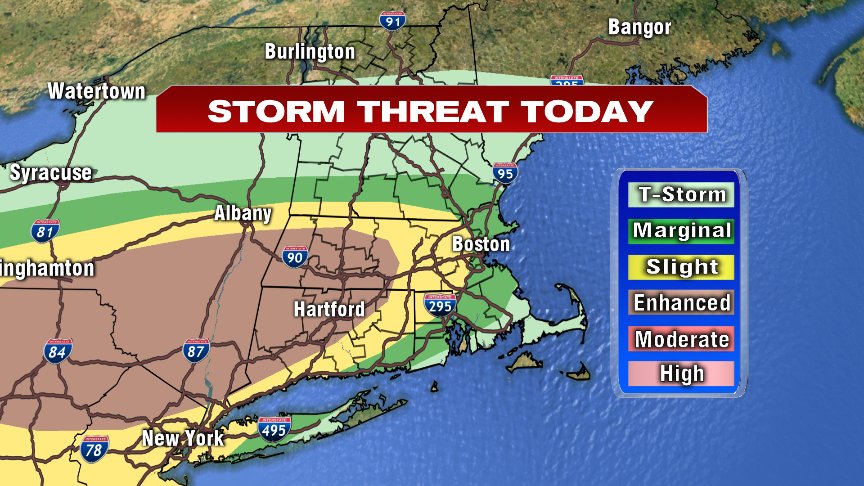 Heading to Fenway?  We'll get the game in, it just may not start on time as storms may linger around the time 1st pitch is about to be thrown.  Temps drop into the 60s later this evening as we dry out, so even if the game is delayed, it's not an all evening rain event.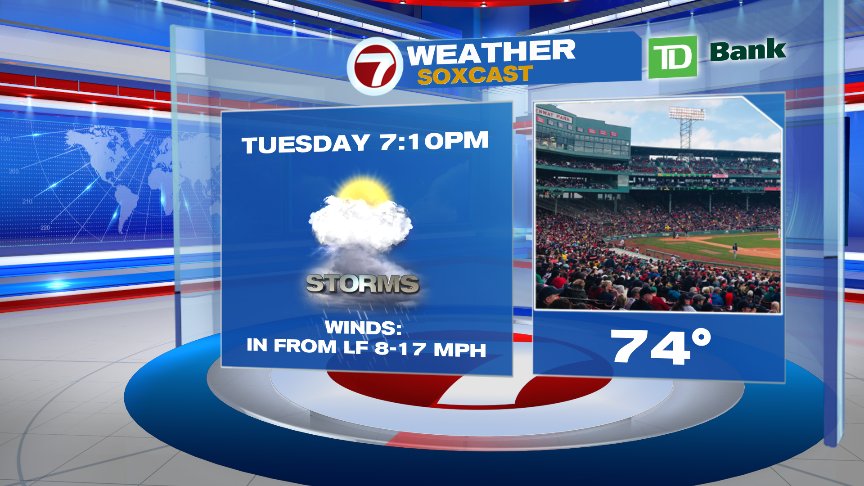 Tomorrow is much cooler with the cloudiest skies, and even the chance of a shower, along the south coast.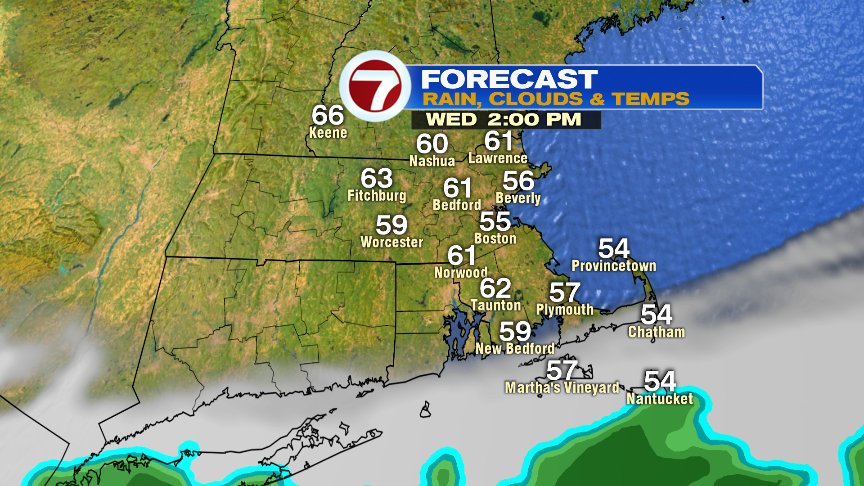 Long range, more onshore breezes and showers Friday evening, into Saturday with 50s and 60s then.

Stay dry and keep an eye to the sky later today. We'll update if warnings for those storms pop up.
@clamberton7 – twitter