Once the sun got going, temps jumped up quickly yesterday as highs hit 80 for many. That included the city of Boston as a late August feel to the air built in.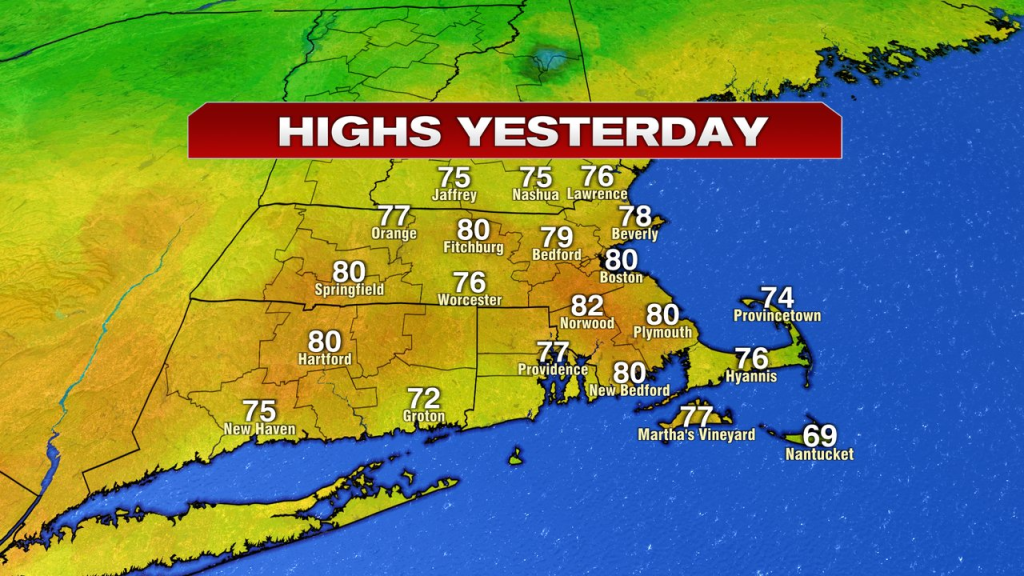 We'll do it again today and tomorrow, with the best chance of tying or breaking a record coming tomorrow.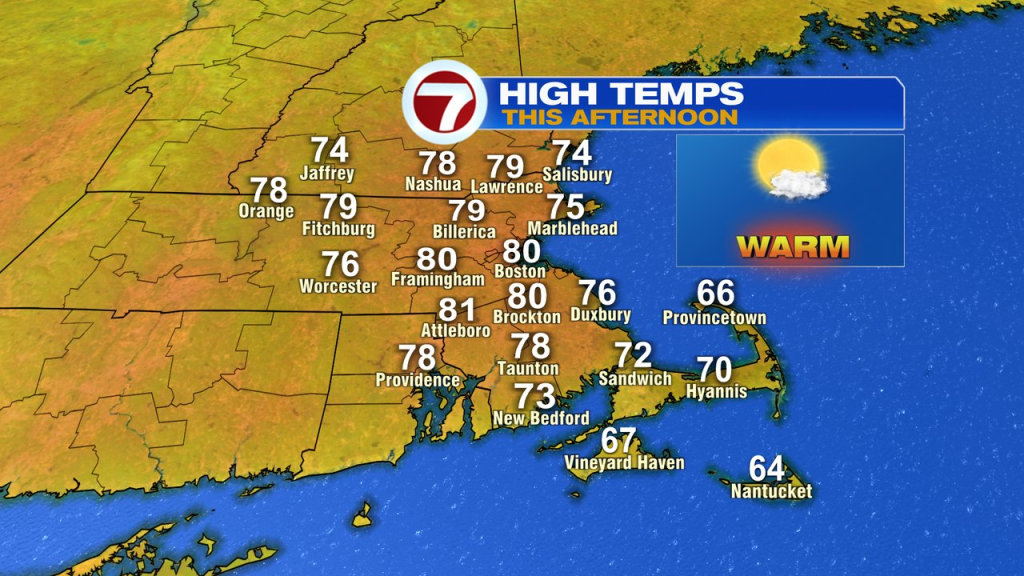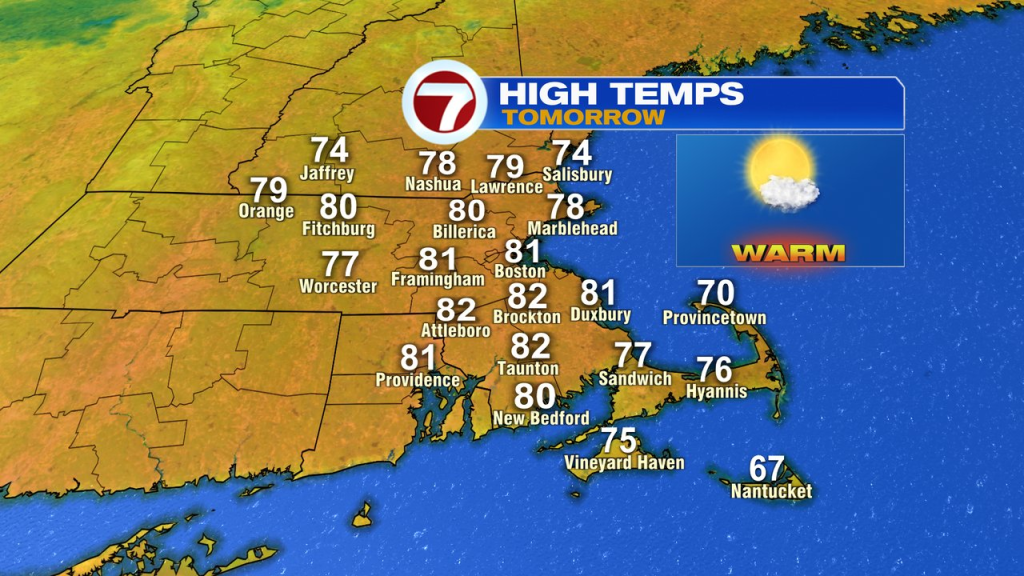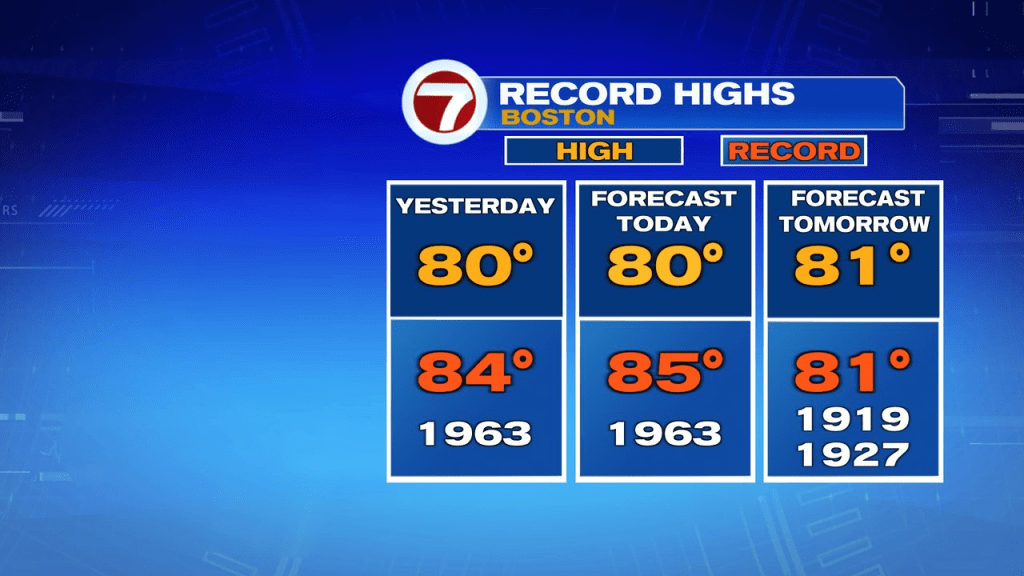 After tomorrow, summer's last stand comes to a close as high temps hold in the 50s for Sunday! Clouds increase early on and we'll likely track a few spotty showers in the afternoon and evening. Showers will be more widespread Sunday night into Monday as seasonable air sticks around.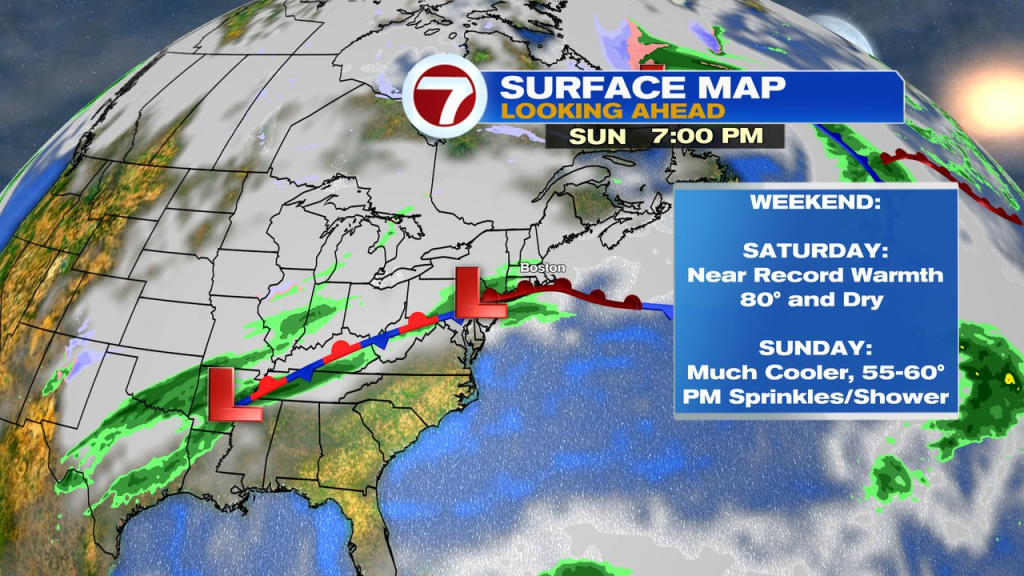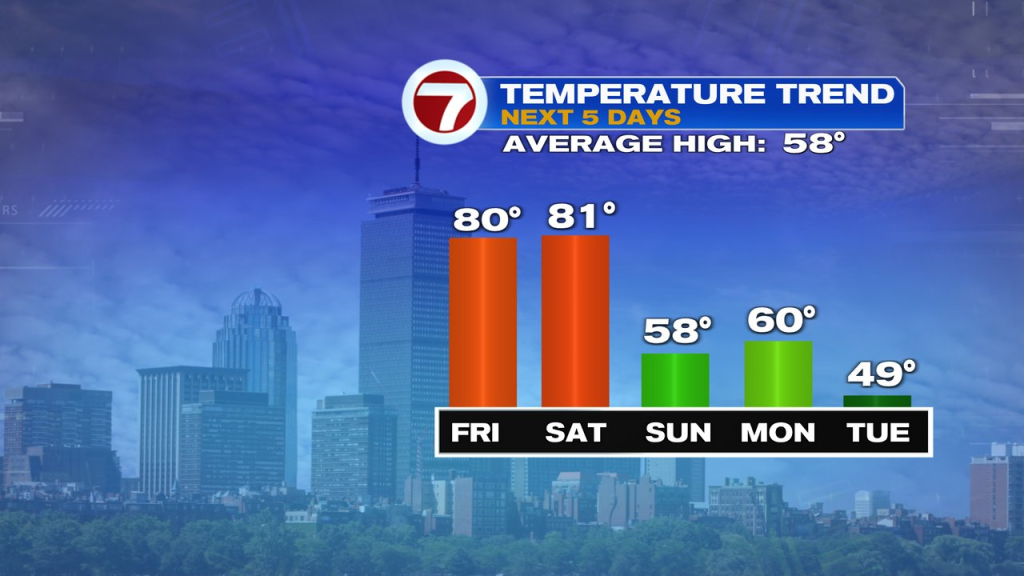 We'll go to the other side of seasonable by Halloween with temps in the 40s to near 50 Tuesday and Trick or Treat temps in the lower 40s. At least it'll be dry.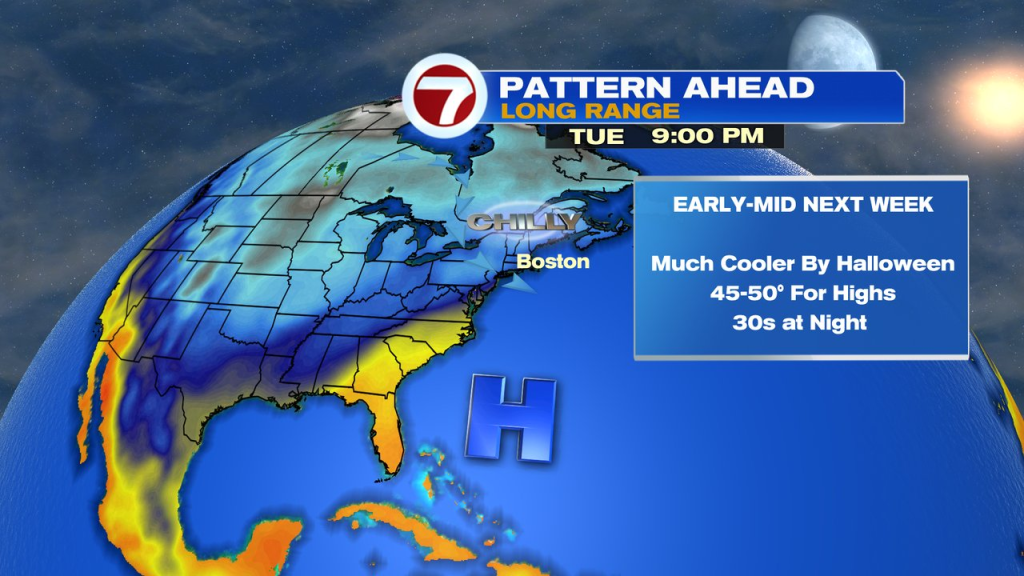 Wednesday looks chilly… we'll watch to see if an area of low pressure to our south develops close enough to throw precipitation our way.