While it's not quite as warm and humid as yesterday morning, it is mild and muggy with temps starting off near 70. Once patchy fog and clouds break apart or burn off, mostly sunny skies prevail, allowing temps to jump up to near 90 this afternoon. It will be cooler at the coast, especially across Cape Ann and Cape Cod. The sea breeze in Boston get's kicked out late afternoon and temperatures in the city likely jump up into the upper 80s to near 90 then.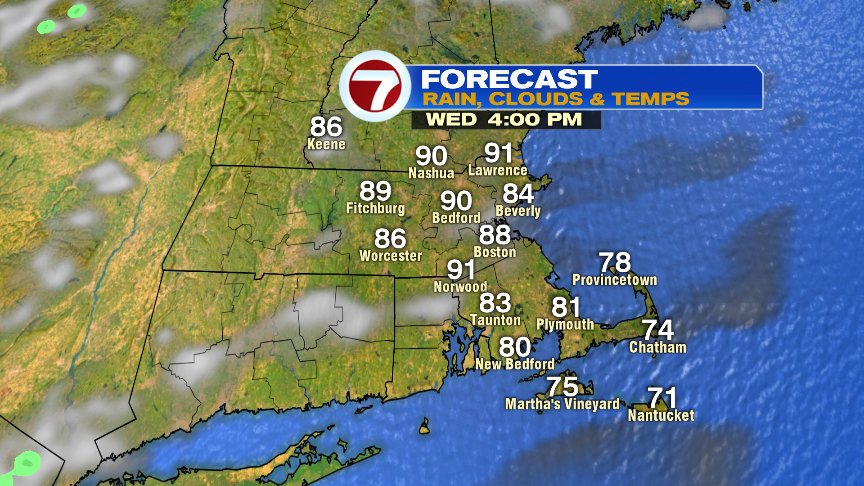 Warm and humid tonight.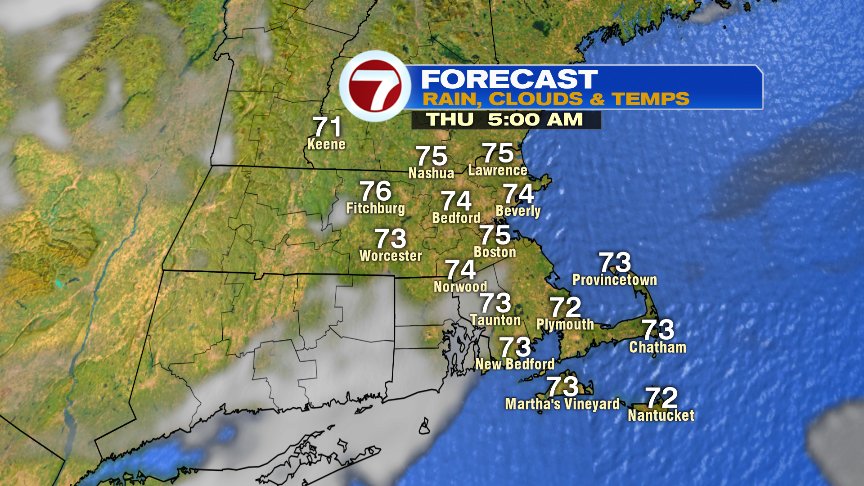 Tomorrow, the heat and humidity are sky high as temps top off in the mid 90s and dew points rise into the 70s. The combination of the two will make it feel like 100+.  The heat and humidity also spark some mid to late afternoon storms as a cold front comes crashing through. Storms may produce strong wind gusts and localized downpours.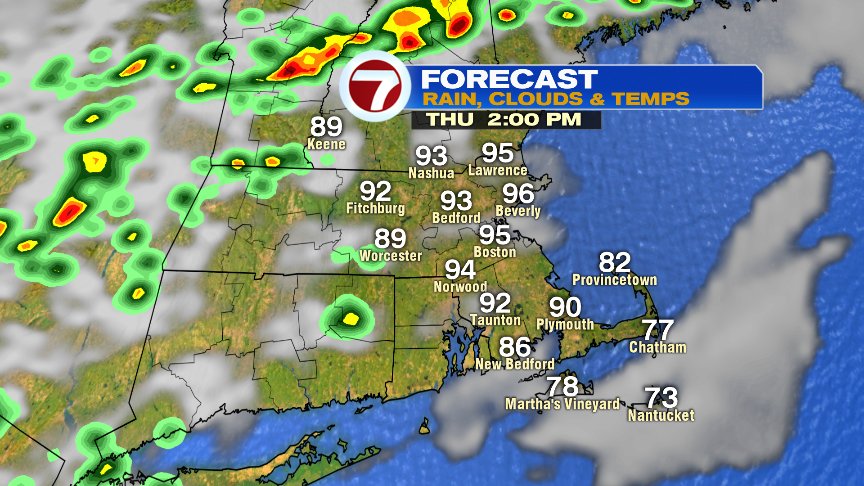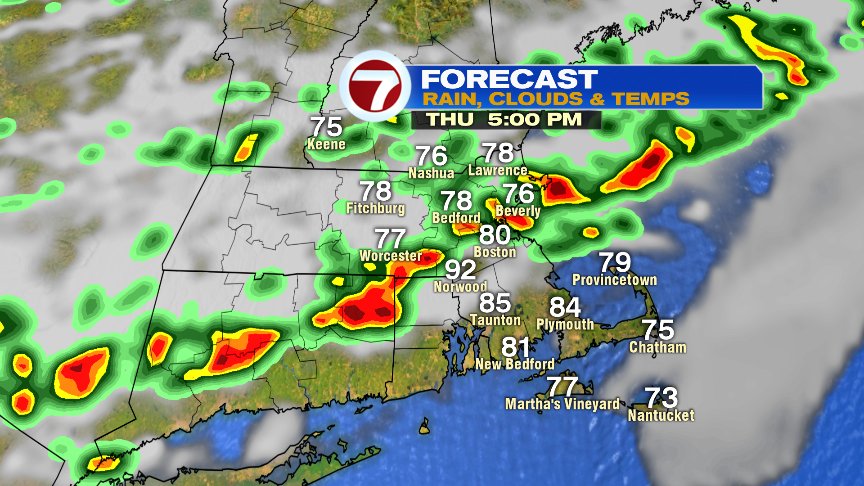 That front means business though as highs drop into the 70s for Friday and Saturday and upper 60s for Sunday. Sunday morning, some suburbs start off in the mid to upper 40s and highs top off in the upper 60s!!!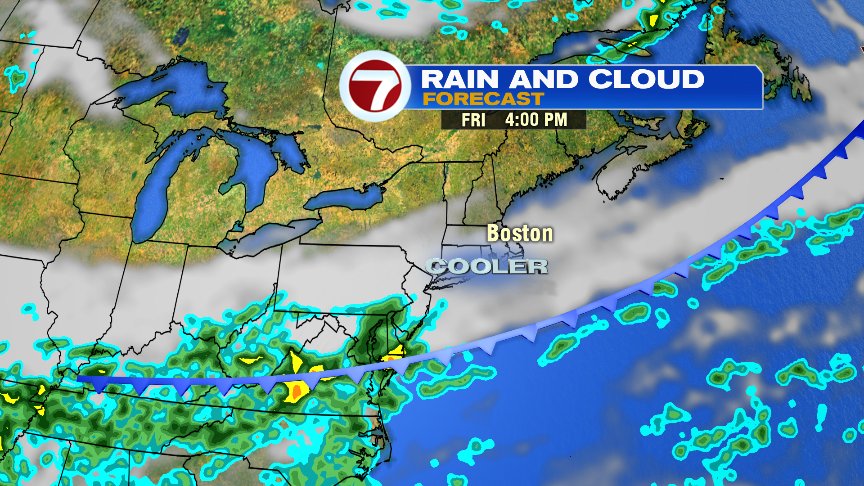 Great football weather at Gillette… Go Pats!!!!!!!!!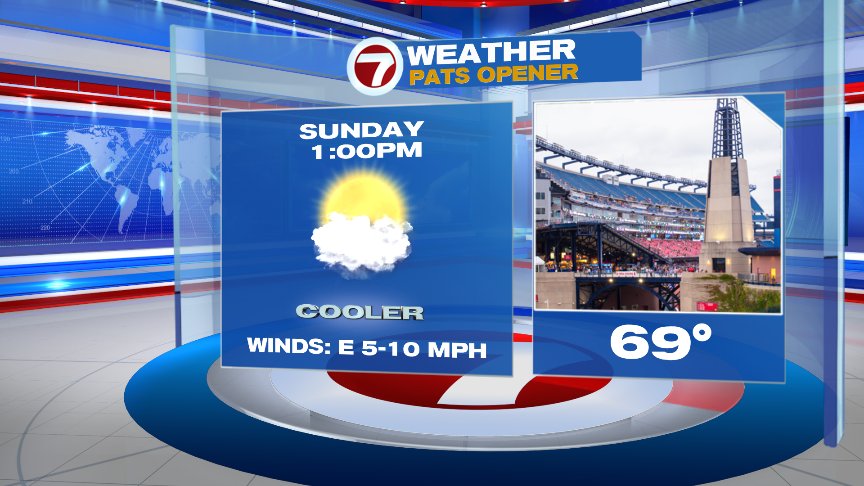 Gordon made landfall late yesterday and continues to drop heavy rains over parts of Mississippi and Alabama this morning. The next storm to closely watch is Hurricane Florence.  Florence will be out over the open waters of the Atlantic for some time to come, but the concern is, if it missed the connection to curve it back out to sea, it come close to the U.S. East Coast 8-10days down the line. Way too early for specifics/impacts, but it's certainly something worth keeping a close eye on.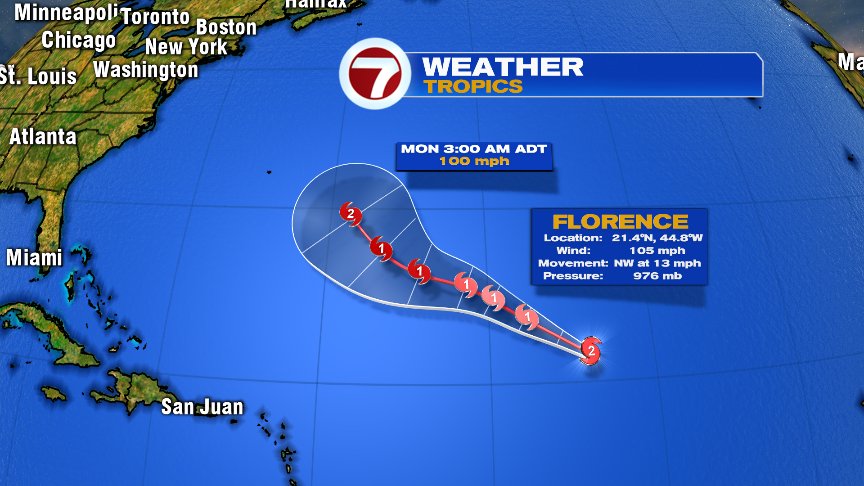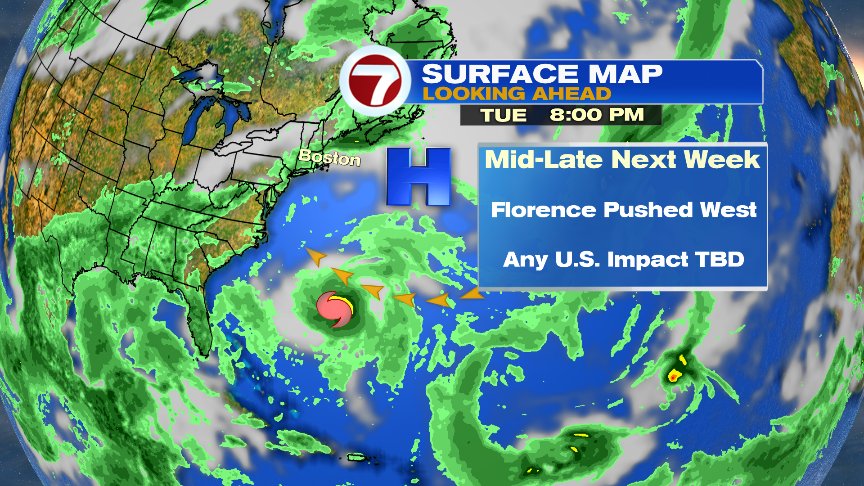 Have a good day.
@clamberton7 – twitter