Today was probably not what most of us had in mind for the first Saturday of summer.  High temps were in the low to mid 60s, clouds managed to hang tough throughout the day… and some of us got in on some rain (Nantucket was the big winner here, but for the rest of us, we'll continue to wait for that much needed good soaking):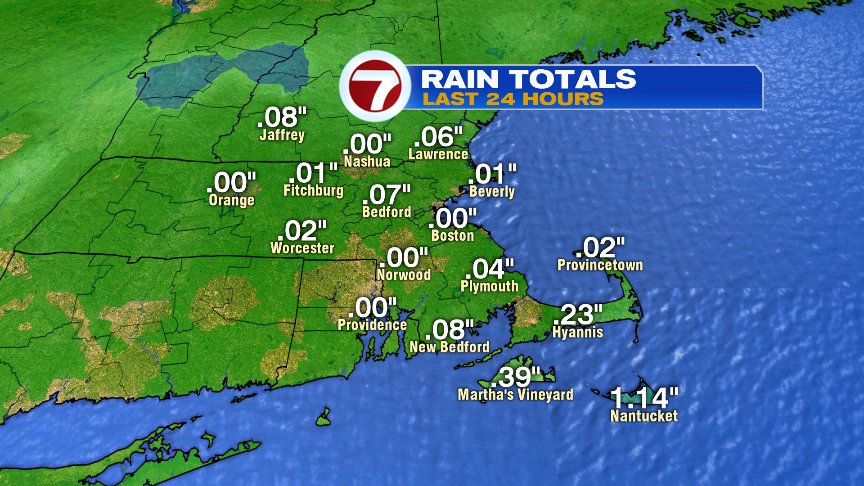 Tomorrow is a very different story, with warmer temps and muggy conditions.  We'll get some peeks of sunshine from time to time, and highs should range from 75-81°.  Go ahead and plan those outdoor activities:  Looks good for golf, beach (wear the SPF 35+! Sun is at its strongest right now!), backyard pool, water-balloon battles, ice-cream… stock tank swimming, anyone?  Wait, you don't do that here?  Funny!  I thought everyone enjoyed swimming in a good ol' horse trough.  Just me?  Okay.  Moving on.  You can get whatever outdoor activities in during the first half of the day, and even into the early afternoon – but by 4pm, we'll start to track some showers and storms rolling into the area.  It's possible we get some localized downpours out of these storms, as well as gusty wind but it doesn't look like the right set up for widespread strong/severe storms.  Enjoy that outdoor summer fun, but just be sure to keep an eye and ear to the sky.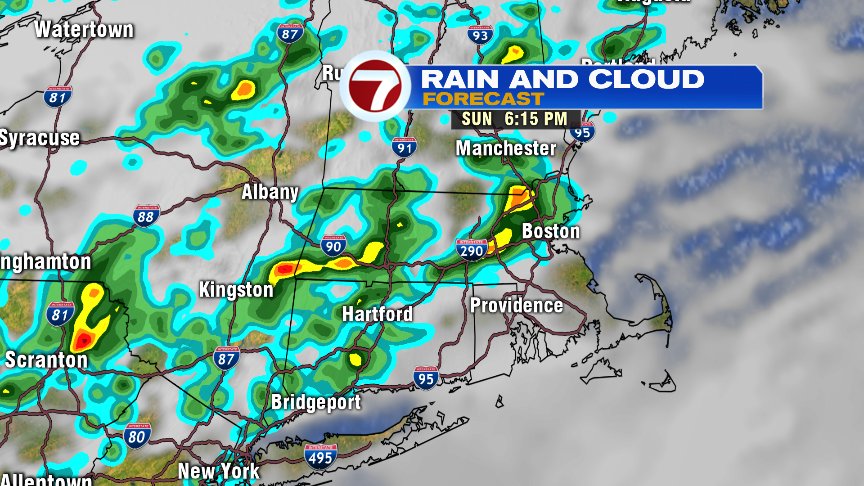 After these showers and storms, we'll feel the humidity gradually lower through Monday morning for a more comfortable Monday afternoon.  However, there's still enough instability in the neighborhood on Monday that we could still see a spot shower/storm (but it's a much lower chance when compared to tomorrow).
For the rest of the week, summer rolls on.  It's looking likely that we track showers and storms again on Thursday, and then we'll be sweating out the end of June.  Check out that 7on7 Forecast at the top of this post.  It's possible we could be in for a heat wave next weekend (heat wave being at least 3 consecutive days of 90°+ in Boston).  A summah scorchah is on the way!
Enjoy your weekend.  – Breezy