High heat and high humidity are in place again today, following another scorcher of a day yesterday. The high in Boston hit 97 degrees and will likely repeat that again today. If we do hit 97 in Boston, it'll be good enough to break the record of 96 for the date and also be the 7th time this year of cracking 95 or greater. This August and this summer will go down as one of the warmest on record.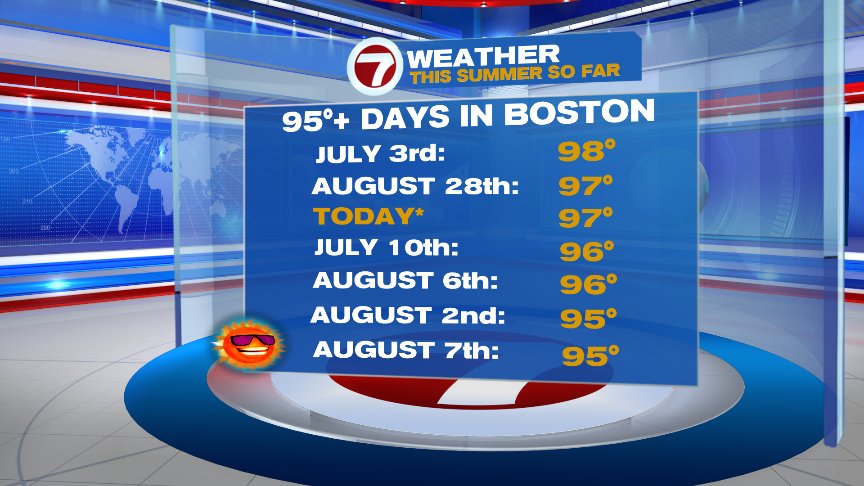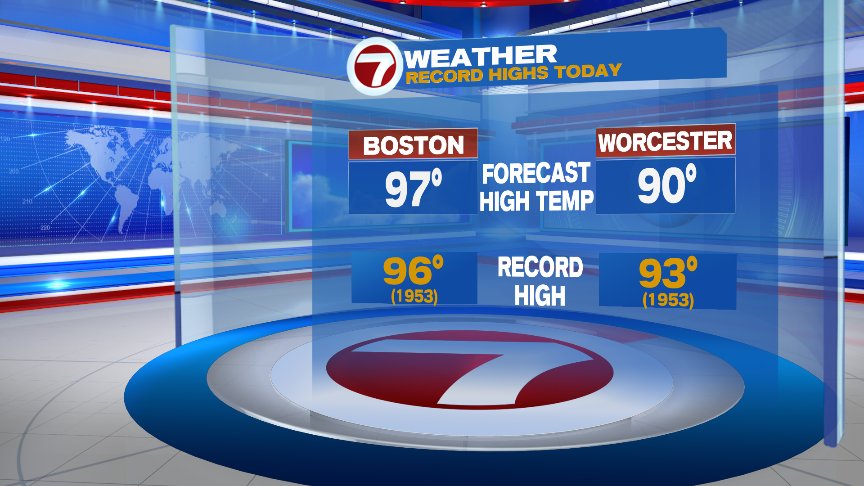 With temps running in the upper 90s and dew points in the 70s, the heat index will near 105 degrees. Once again, an excessive heat warning is in place across the much of eastern Mass. Stay hydrated and take plenty of breaks this afternoon if you do have to work outside.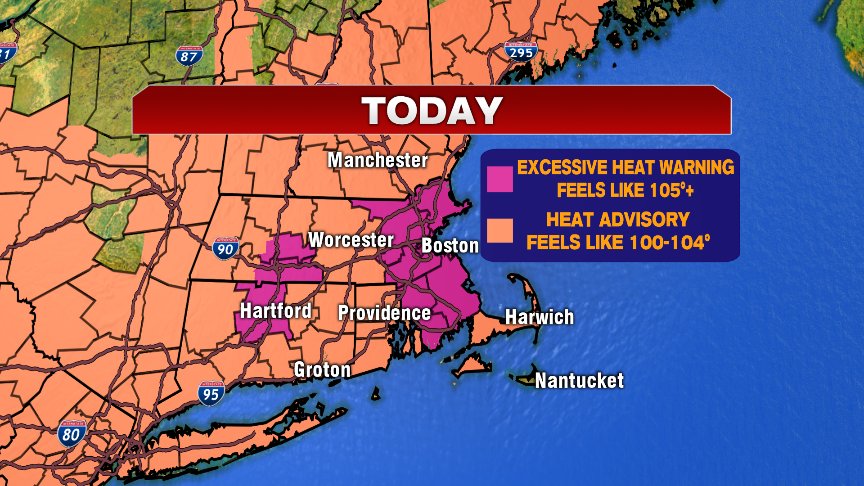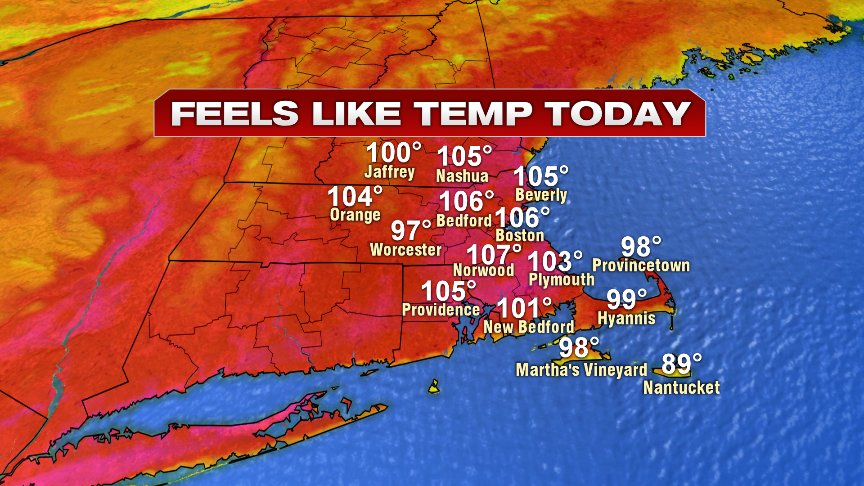 A cold front cuts through tomorrow, sparking some scattered showers and storms. We still near 90 before the front hits, then fade back into the 80s by late afternoon. Humidity drops by Thursday night, yielding to a much more comfortable air mass in place by Friday and Saturday with highs then only in the low to mid 70s!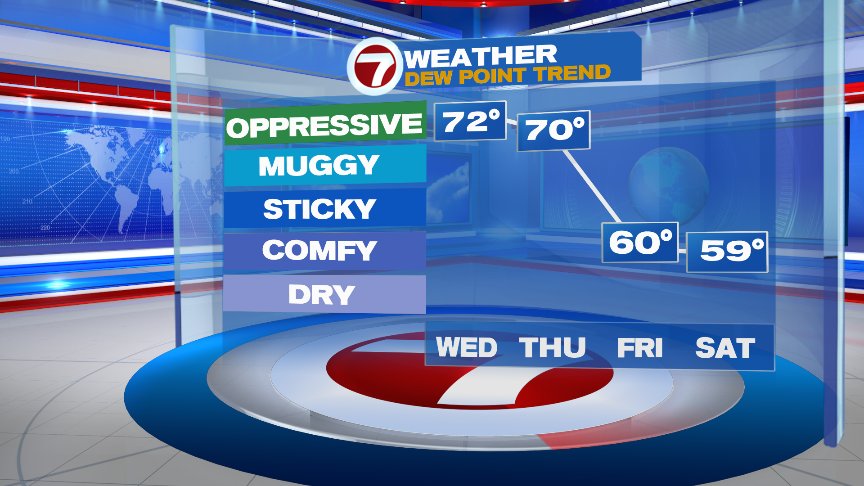 Sunday, we're back into the low to mid 80s, then upper 80s on Labor Day. Humidity increases by Labor Day too with the best pop-up shower/storm chance across the interior. Right now, it looks like most of the weekend turns out dry.
Stay cool!
@clamberton7 – twitter