How about that day we had for ourselves yesterday? Could have used more of those over the last 4 months, especially on the weekends, but oh well. Temps reached the low to mid 80s for many, falling a couple degrees shy of the record of 85 in Boston as we maxed out at 83.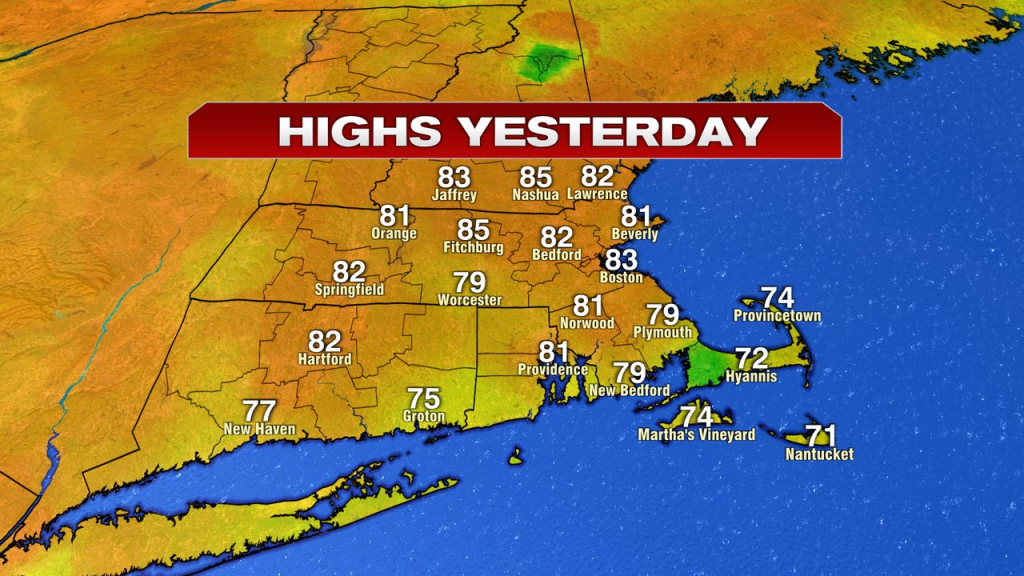 Repeat performance today? For some, yes. Temps this afternoon will shoot right back into the low to mid 80s inland. At the coast, the sea breeze kicks in easier today, holding temps in the 70s there. Once patchy fog burns off, we'll have quite a bit of sunshine though.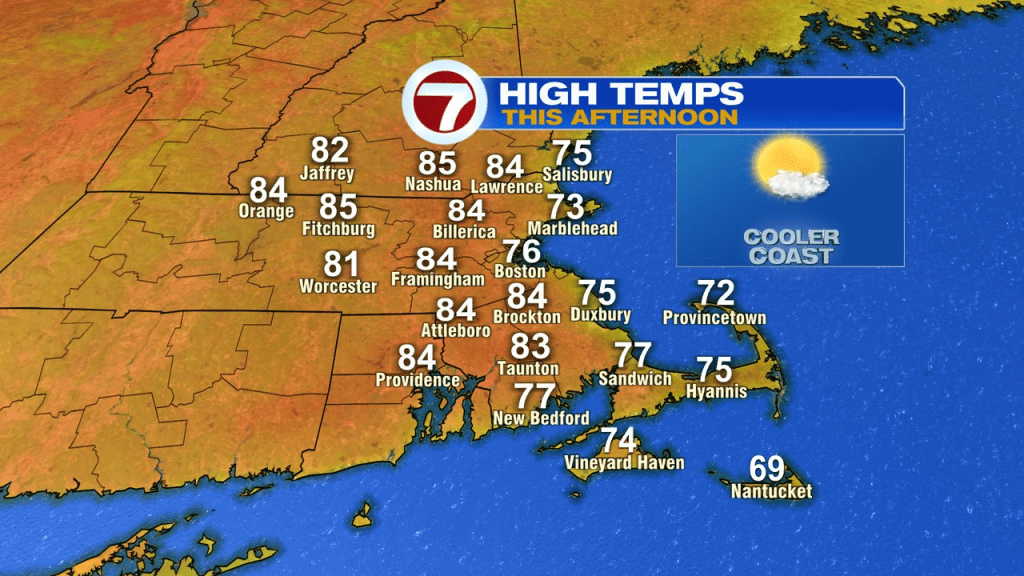 Areas of low clouds and fog redevelop overnight as temps dip back into the 50s and 60s. Those low clouds and fog break apart again tomorrow morning as highs head to near 70 at the coast to 75-80 inland.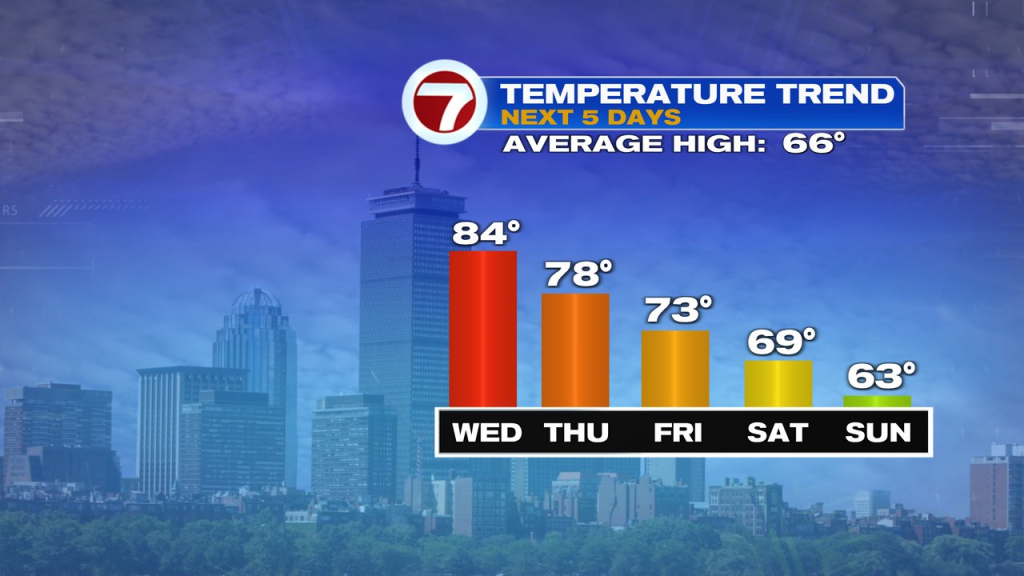 More clouds are mixed in Friday, and although a few spotty showers are possible inland, most of the day is dry.

Saturday, into Saturday night features more wet weather across New England as a cold front comes pushing into and through New England. At the same time, some tropical moisture from Tropical Storm Philippe will get pulled into that front, helping increase rain rates for some. The highest risk for excess rain right now looks to be western New England (CT, Western MA, VT) as well as Downeast Maine.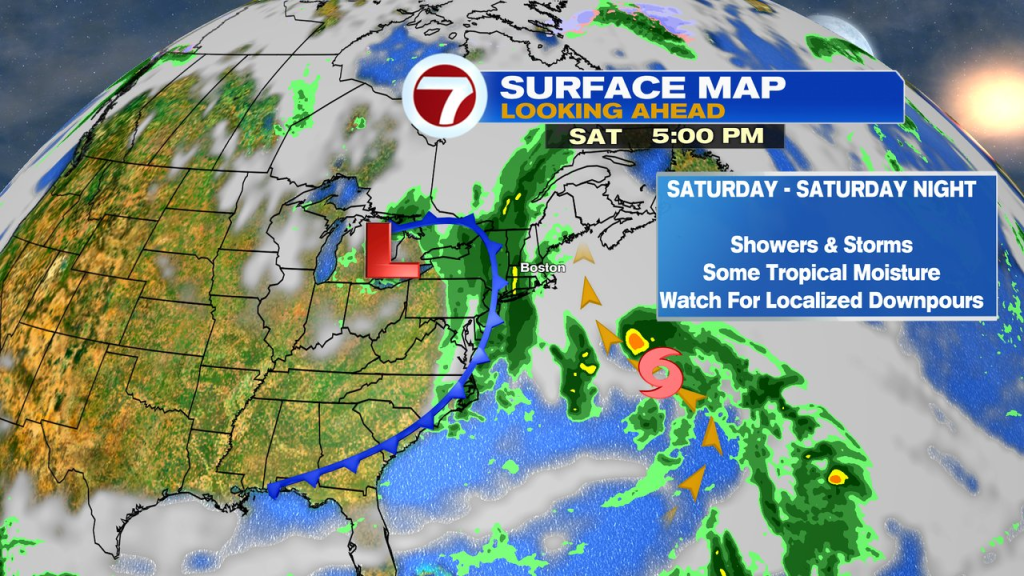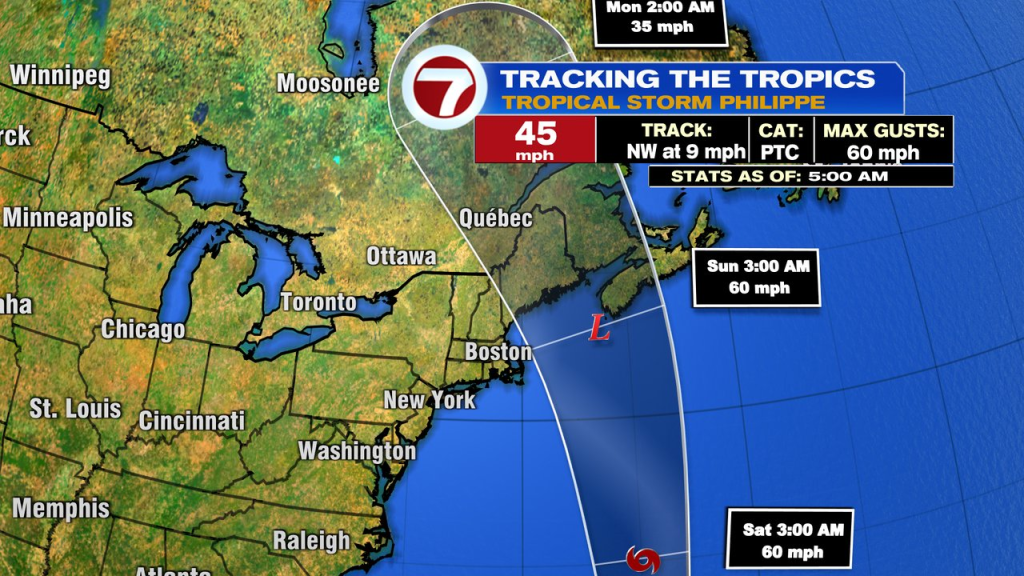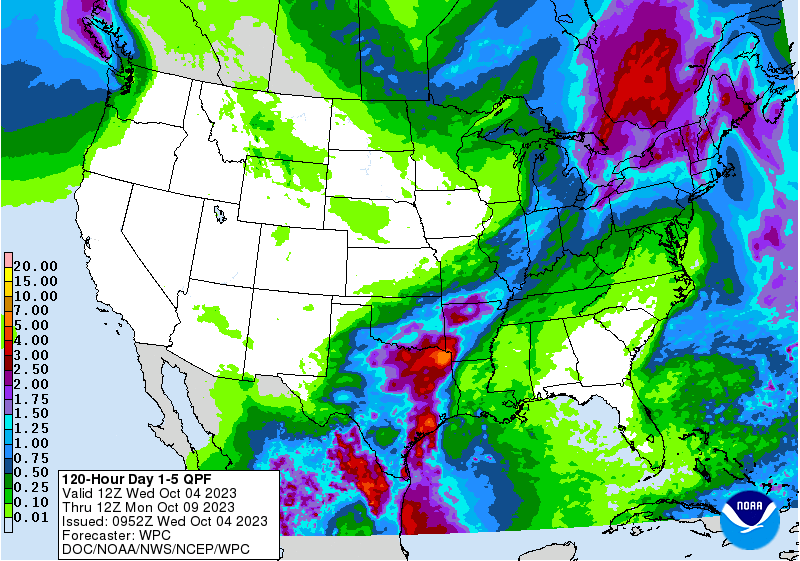 Sunday morning, we'll punch in some dry air, but cooler air. As we round out Columbus Day Weekend Monday, it'll be cool and breezy, but dry, with highs in the lower 60s.