With a SW breeze today, even Boston made it into the low 90s.  That makes today the 7th day this year that BOS has made it to 90°+.  I think we'll tack on a #8 tomorrow, with that SW wind still keeping a seabreeze away from the coastline: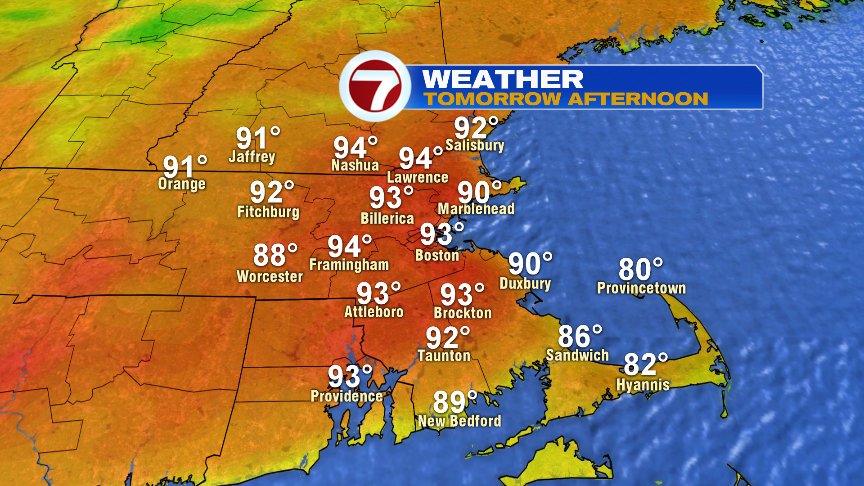 Also, because of the SW wind and the heat, an Air Quality Alert has been issued for tomorrow for high levels of ground level ozone.  This may be unhealthy for some – mainly sensitive groups.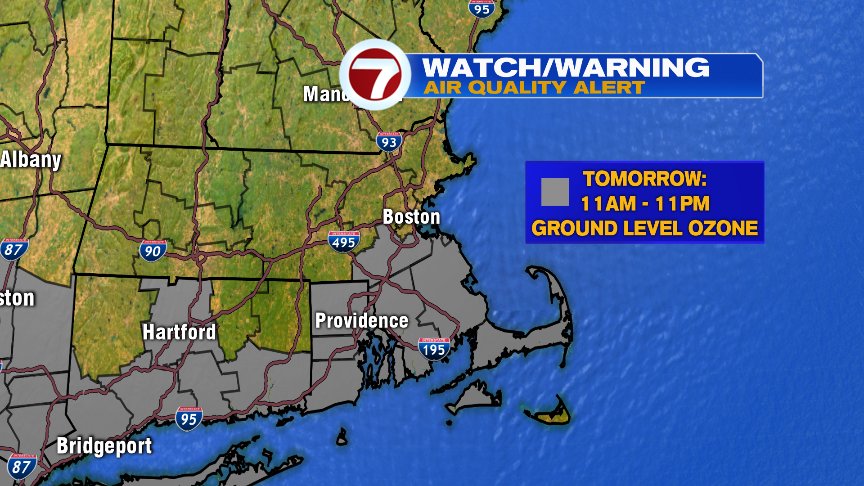 While tomorrow we do get another bump in the heat, the humidity is nothing compared to the levels we saw last week.  Remember what it felt like to have dewpoints in the 70s???  I say it a lot, and I'll say it again: I think of 60° dewps as a good "middle ground." Anything > than 60° is humid and anything < or = 60° is comfortable. Not too humid for the next couple of days, but may be a bit "sticky."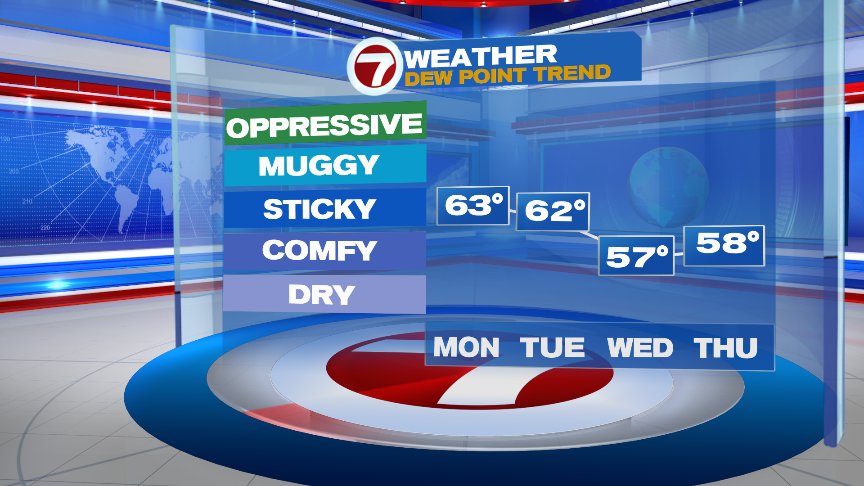 Of course, we're tracking Chris… which is still a tropical storm currently.  Chris is expected to strengthen into a hurricane overnight tonight or sometime tomorrow and then start a NE track.  Gotta hand it to @clamberton7, our own "Chris," for making this go-to "Chris" graphic.  Chris is a "miss" for us, but it will churn up the ocean and send some rough surf & dangerous rip tides.  We have plenty of great beach days ahead of us, but we'll need to use caution if you're planning on getting in the water.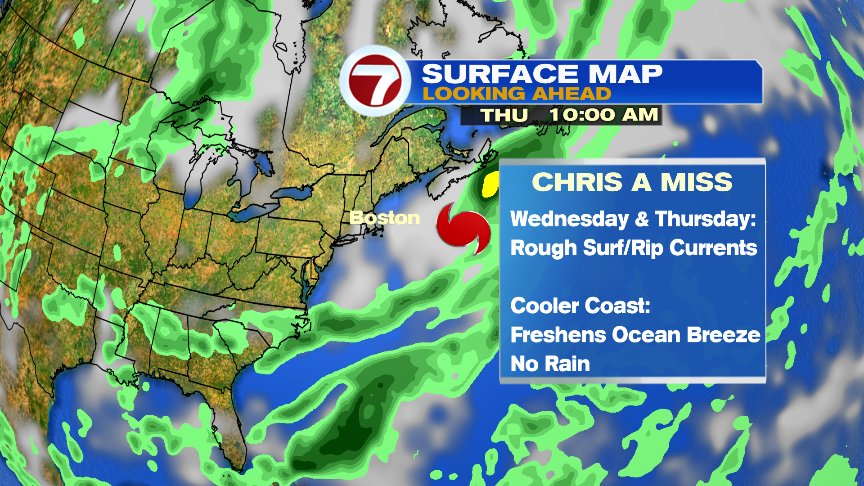 Have a good one!  – Breezy