Another day stuck in a soupy summer's air mass as little wind at night, combined with a ton of low level moisture, allows for widespread fog and patchy mist this morning. The low clouds and fog are tenacious this morning, but eventually yield to breaks of sun midday and this afternoon.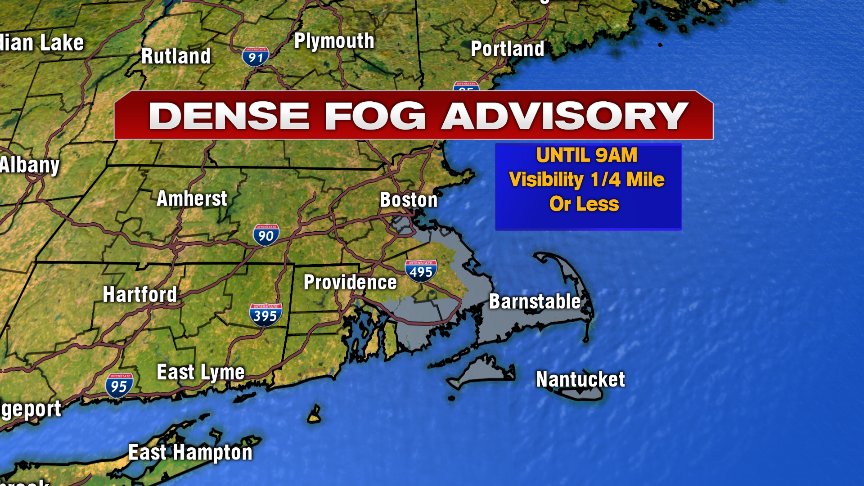 You can see this 6am snapshot of visibility this morning showing how widespread sub 1 mile visibility is.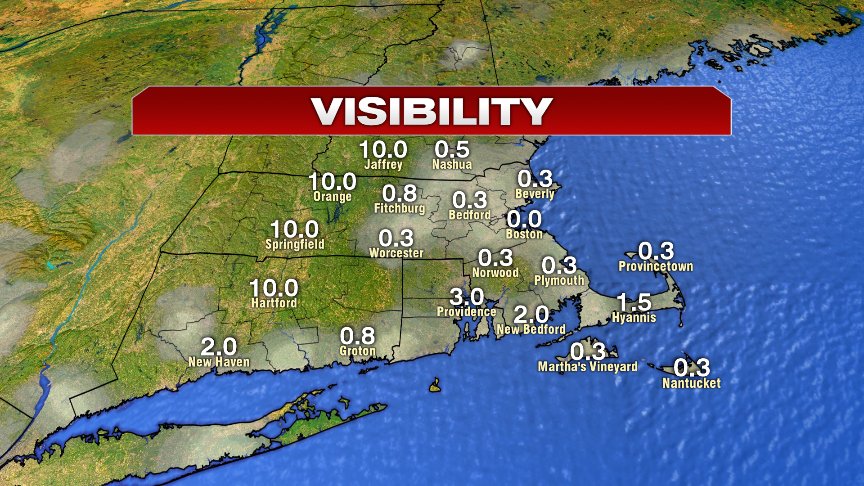 While we do get our breaks of sun today, we'll also catch some scattered showers and storms once again. Any shower or storm will be capable of producing locally heavy rain, and one or two of the storms that do form may provide some gusty winds. We'll keep an eye on them midday into the evening. Temps bound up to near or above 80 degrees with even some mid 80s showing up south of the Pike.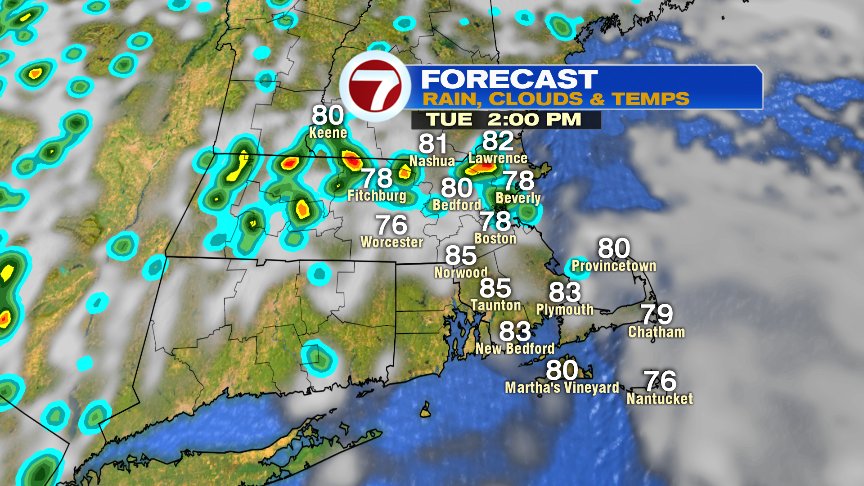 Tomorrow and Thursday are even warmer with highs in the mid to upper 80s tomorrow and near 90 Thursday. While you can't rule out a passing shower or storm, much of the time will be rain-free. Humidity edges down a tad by Thursday too, although it won't be a dramatic change.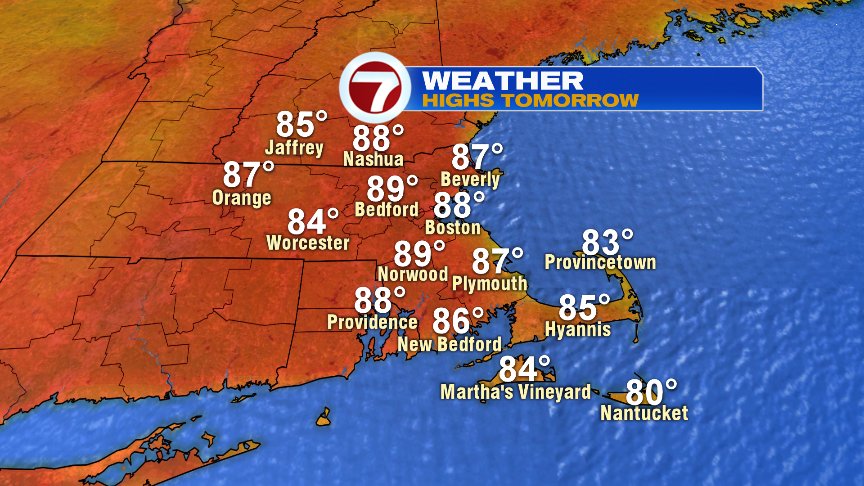 More scattered showers and storm roll in late Friday afternoon through Saturday. Sunday turns cooler with highs in the 70s with drier air moving in.
Have a good day!
@clamberton7 – twitter