Despite all the clouds today, temperatures fared alright, returning to the middle 60s. We've had a few spotty showers or sprinkles this afternoon and evening, but those will clear out this evening and the clouds will part overnight as well. The clearing skies overnight will allow for another cool night with several of us dipping into the upper 30s.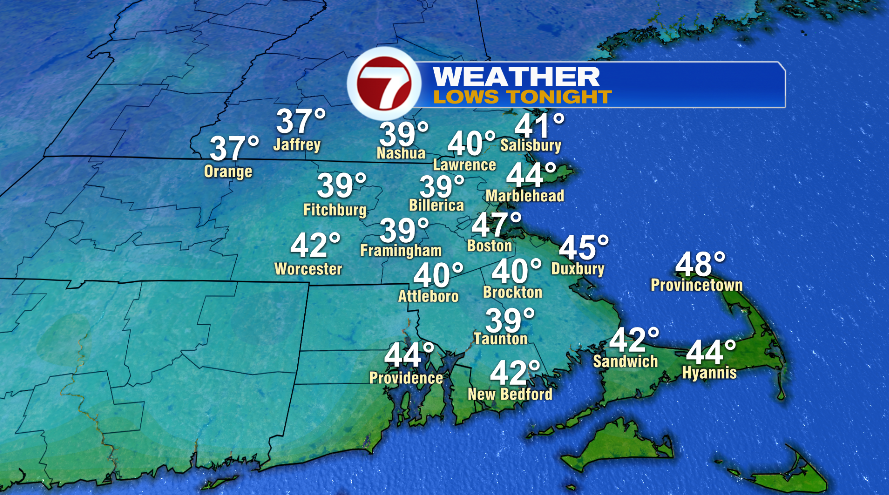 Despite the chilly start, tomorrow is shaping up to be a BEAUTIFUL day with tons of sunshine and temperatures that may actually end up a degree or two above average — climbing to the middle 60s.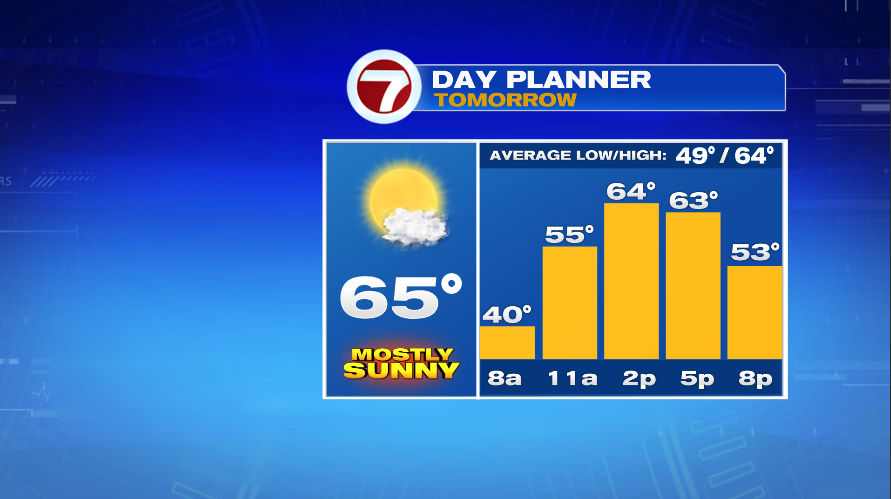 There's some warm air building to our west that will push into New England for Wednesday and Thursday. Keep in mind, we're now in mid October, which by Wednesday has an average high temperature of 63° so "warm" will be temperatures around 70°. But we'll have the sun so Wednesday will be another beauty. The warm air sticks around for Thursday and Friday but then it ends as the cool air returns for the weekend. Again, this is all about perspective. The "cool" air will send us back to average.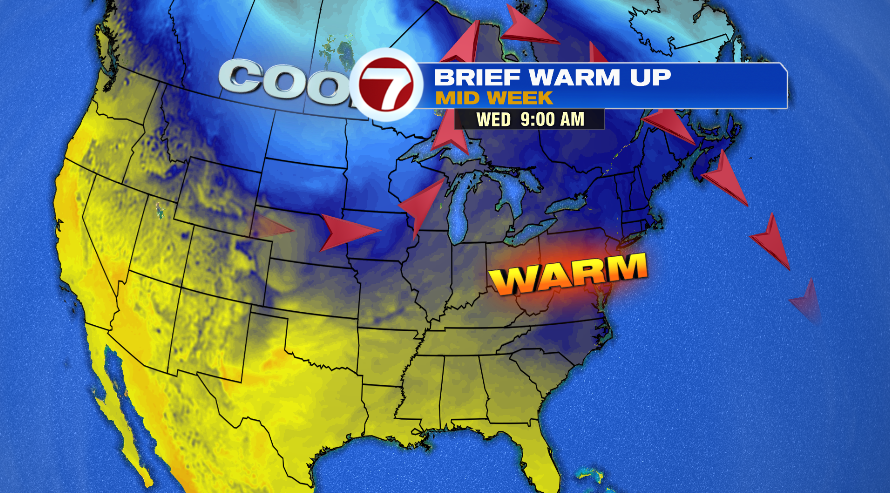 The cold front will slide through overnight Thursday into Friday. It will bring rain Thursday evening into early Friday. Thursday overnight could actually bring some pretty heavy rain and a few downpours. We'll get sun back for the second part of Friday and a little delay in the cooler air arriving will make Friday pretty nice and mild. By Saturday we'll have full sun and keep in mind the "cooler" temperatures are compared to the 70s Wednesday and Thursday. Temperatures Saturday will climb back to the low to mid 60s.