We've arrived at the better half of the weekend. We'll see bright skies for most of the day and temperatures will reach the upper 70s/near 80° for MetroWest. Rain returns overnight into tomorrow. After that, the rest of the week is dry and comfortable.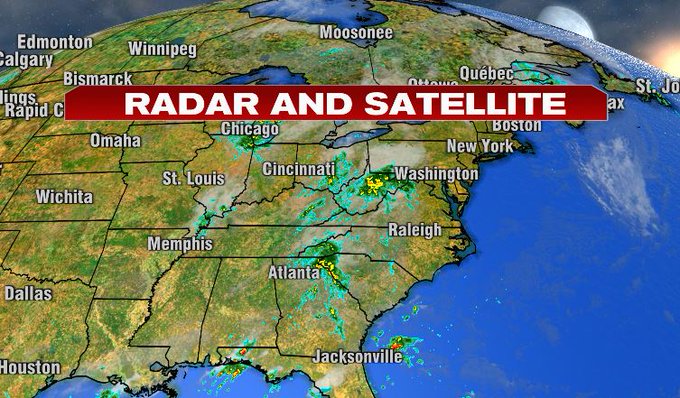 Lee moves on and brief ridging aloft today provides dry conditions. You look on radar and satellite to our southwest and you see scattered showers. That moisture will lift into Southern New England overnight into tomorrow.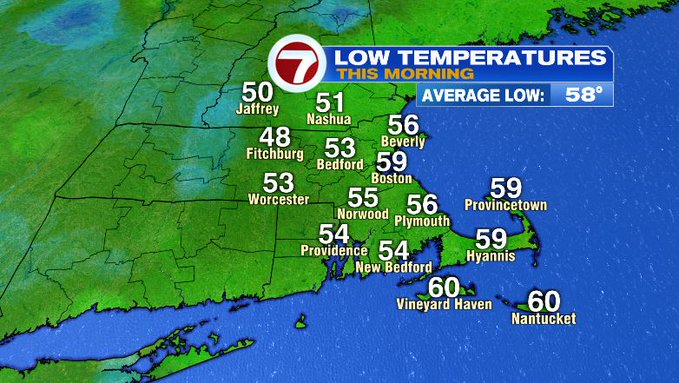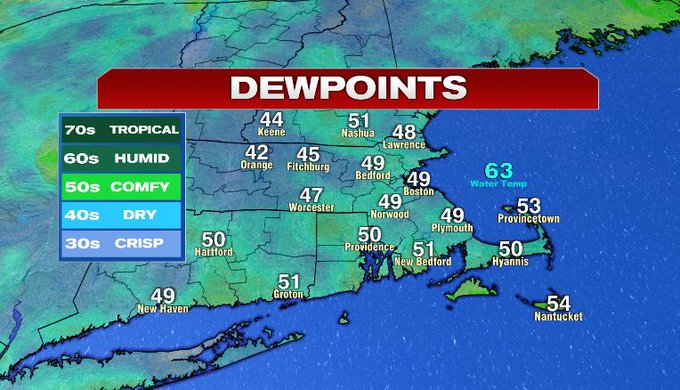 Enjoy today! It's a refreshing, fall-like start with morning low temperatures in the 50s and dew points that haven fallen into the 40s.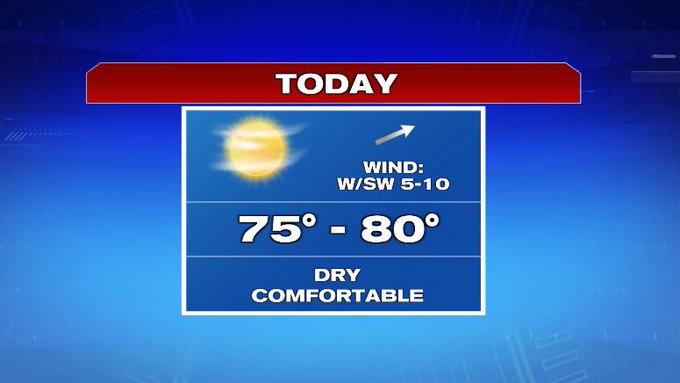 Bright skies prevail this morning. Temperatures reach the upper 70s inland and mid 70s for Cape Cod. High clouds build in later ahead of tomorrow's rain.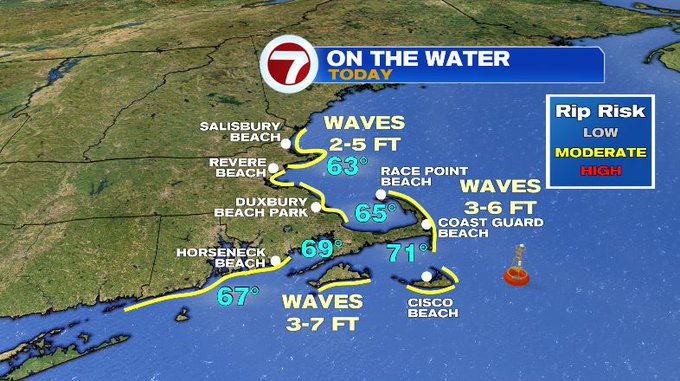 As Lee moves on, there's still a risk for rip currents, especially on our north and east facing beaches.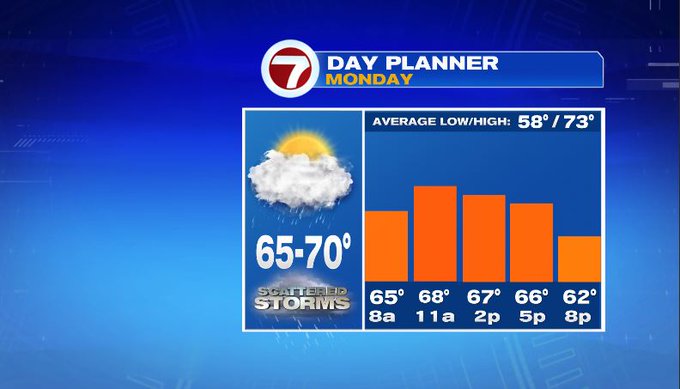 Scattered storms are with us tomorrow. Downpours are expected with any of these storms. Some towns could pick up 1-3″ of rain. That amount could lead to localized flooding.
Tuesday will feature less humidity, and the rest of the work week is dry. Next chance of rain returns for the weekend as we officially start fall, y'all!
-Meteorologist Melanie Black