Good morning! We have areas of fog and some mist this morning. As previous mornings, you'll be able to feel the humidity as you step outside. The morning is the best time to target "drier" hours with shower and storm chances increasing this afternoon and evening.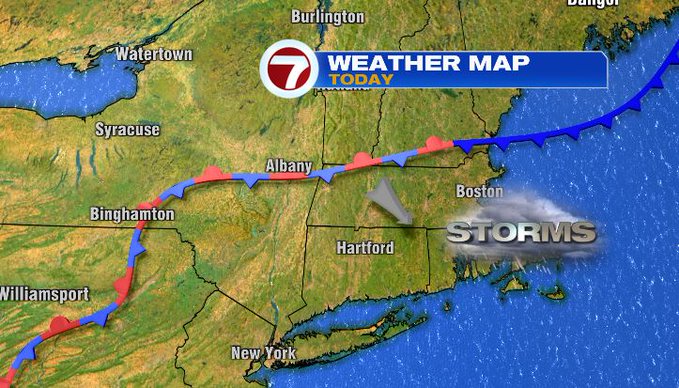 A stationary front is still draped across New England. It has retrograded, but as it moves south through the day it'll continue to bring the threat of storms.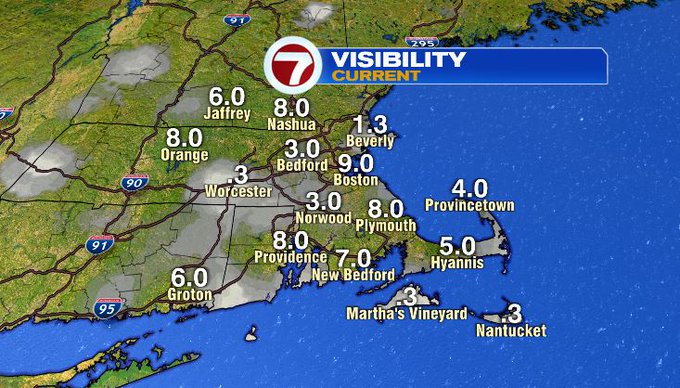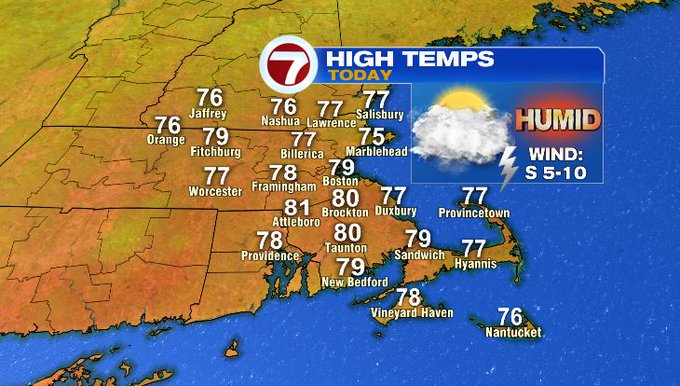 Some thick fog developed overnight. As we increase the space between our temperatures and dew points, visibility will improve. We'll still have other layers of clouds, so today we'll see more clouds than sun. Temperatures will be in the upper 70s/near 80. The chance for showers and storms increases early afternoon and lingers through the evening. With the strongest parts of the storms, there could be downpours and frequent cloud to ground lightning. If you hear thunder, that's your cue to get inside and seek shelter.
Scattered storms are in the forecast Monday. Chance for a spot shower Tuesday before more rain Wednesday. Thursday and Friday for now look drier- both in terms of rain and humidity! Dew points could fall back into a comfortable range.
Friday and Saturday we'll be our days to watch Hurricane Lee and its impact on our area. At the very least, swells will likely bring dangerous surf and rip currents.
-Meteorologist Melanie Black