7Weather – It's back! The sun has made its return. Clouds have been clearing out this afternoon, making way for partly sunny to sunny skies. It's a preview of what's in store for the weekend- more sunshine and warmer temperatures. Look at the 70s ahead for us.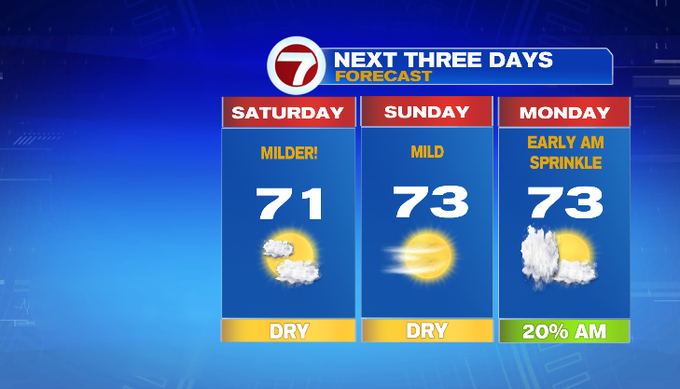 Overnight, we'll be mainly clear with light wind. That'll cool us off to the 40s by tomorrow morning. High pressure will be around us tomorrow supporting mostly sunshine and a northwest wind. The northwest wind will push all the way to the coastline, preventing a sea breeze from developing. Temperatures will reach near 70°/low 70s. The Cape and Islands will stay the coolest in the 60s with a southwest wind coming off the cooler ocean water.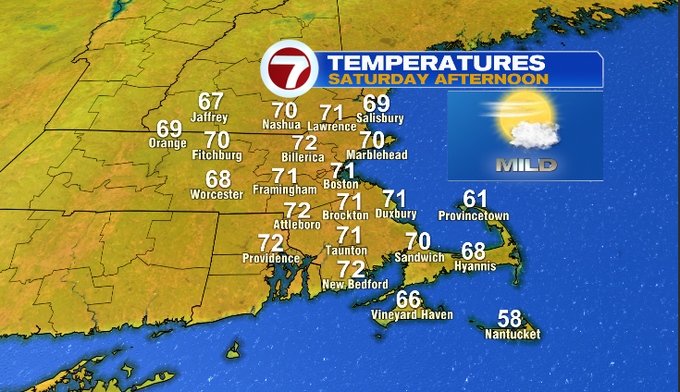 More of the same on Sunday. Dry, highs in the low 70s and a northwest breeze. It'll be a great morning to join us on Boston Common for the Walk for Hunger.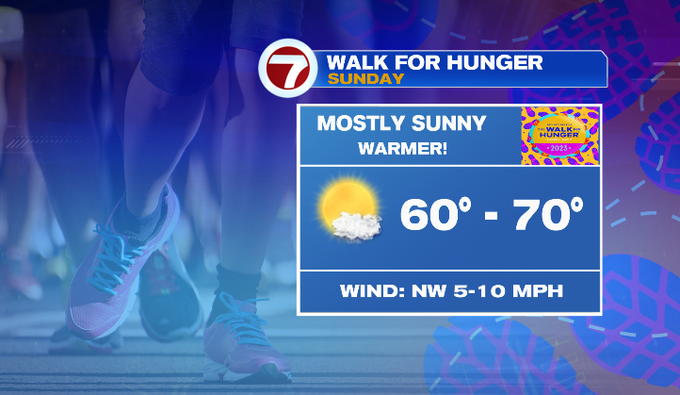 Next week is quite the opposite of this past week! The only wrinkle in the forecast is a morning sprinkle for Monday. Then clouds will clear to mostly sunshine. Tuesday and Wednesday will be our coolest days in the low 60s as an area of low pressure slides to our south. Beyond that we rebound to the low/mid 70s.
-Meteorologist Melanie Black