Anyone woken up by their thunder buddy last night?  Or maybe (like me) you stayed up to watch the lightning show from inside the comfort of your own home.  Many areas North of the Mass Pike were able to pick up on some beneficial and much-needed rainfall last night.  Here's a sampling of reports from a few of the "big winners:"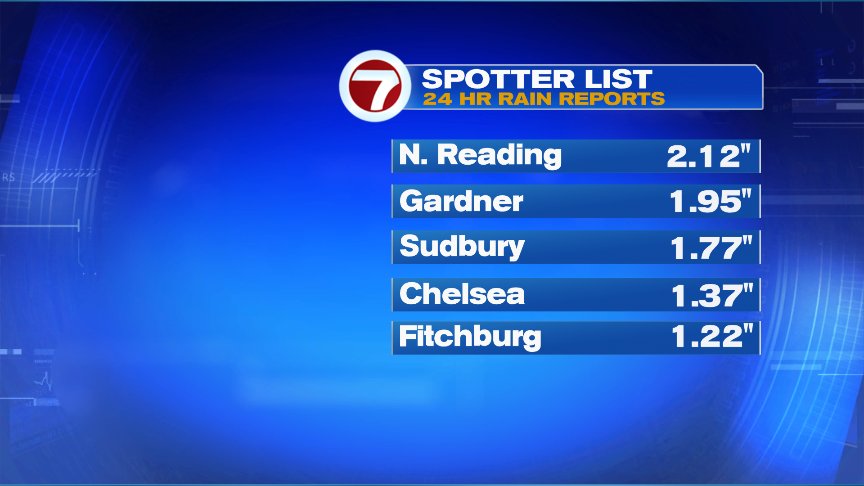 It may have taken most of the day to break apart the cloud cover for the coastline, but all the while the humidity was lowering and it turned into a very nice afternoon.  Tomorrow it gets even better!  While admittedly Tuesday is my least favorite day of the week, tomorrow's weather will be the PICK of the week.  Highs inland will be in the upper 70s to near 80, low to mid 70s for the coast.  We get lots of sunshine tomorrow, and humidity stays low through Wednesday: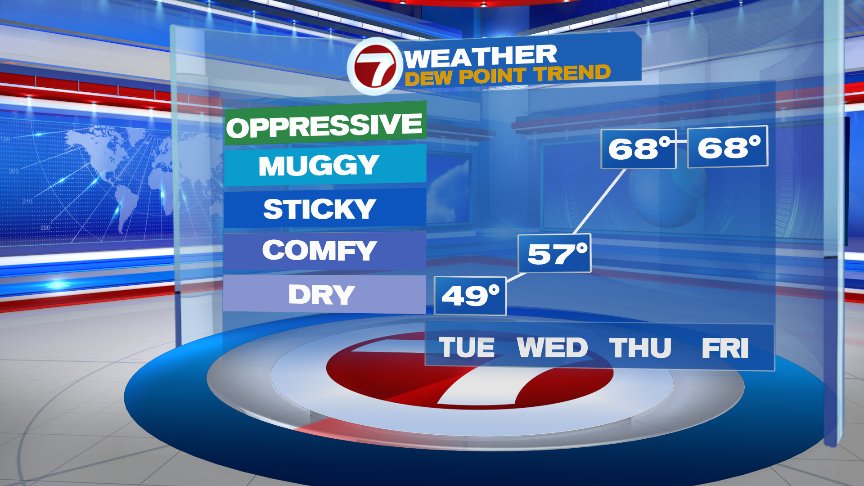 Humidity is on the climb for the end of the week and into the weekend – but Thursday is also our next chance at catching some more of that much-needed rain (especially for those south of the Mass Pike that missed out on the lion's share of last night's rain).  After these showers and storms on Thursday, the HEAT IS ON…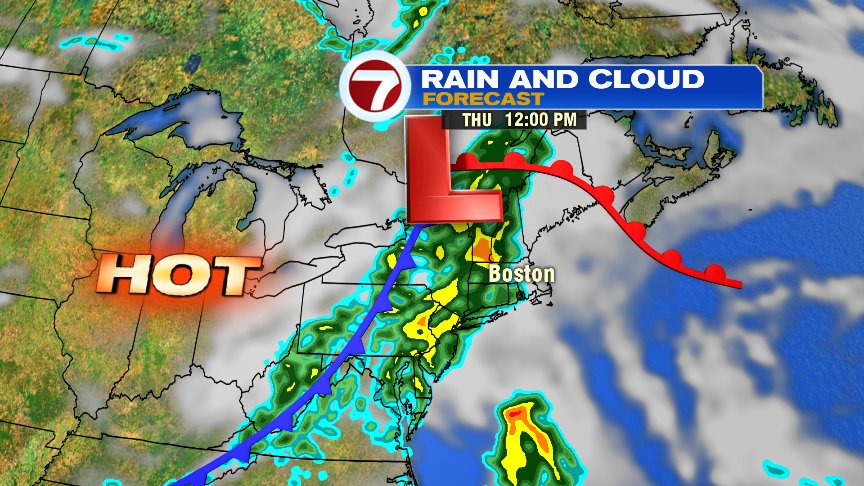 Make those beach plans now, because it may be the only place to be this coming weekend.  In order to call it a "heat wave," it takes 3 consecutive days of 90° plus.  The last time we had a heat wave for Boston was July 19-21, 2017.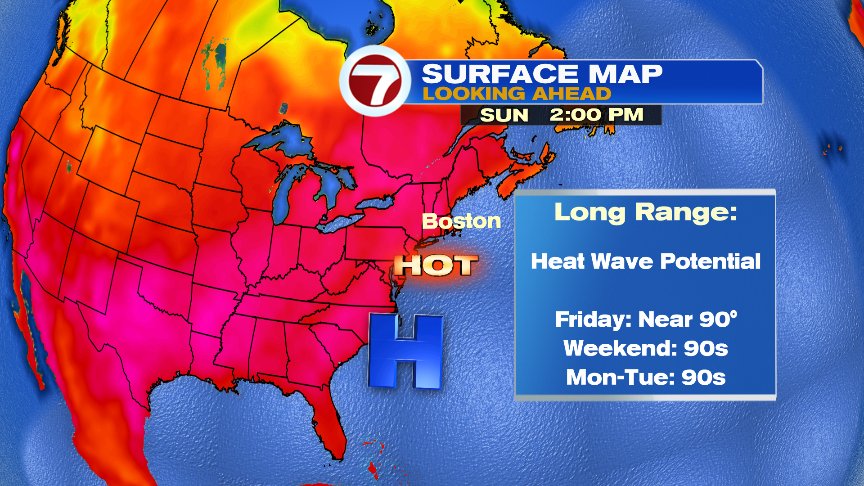 Summer rolls on!  – Breezy