After a gloomy couple days, sunny and dry weather returns to New England Sunday. Temperatures will start cool but range from the upper 60s along the coast, to the low 70s inland for our area by afternoon.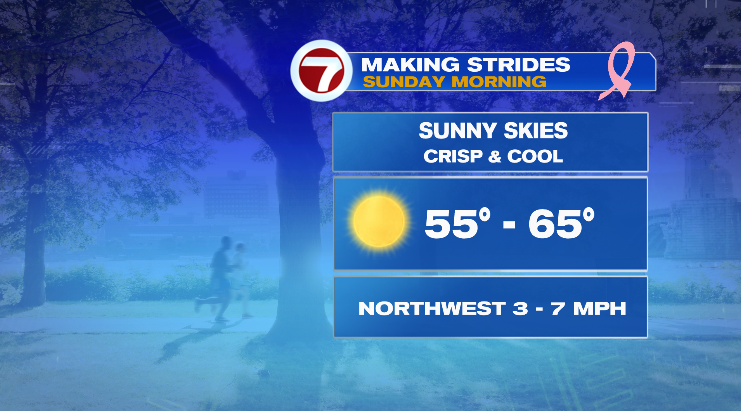 If you're headed to the Making Strides Against Breast Cancer walk Sunday, it should be nice but a tad cool during the event.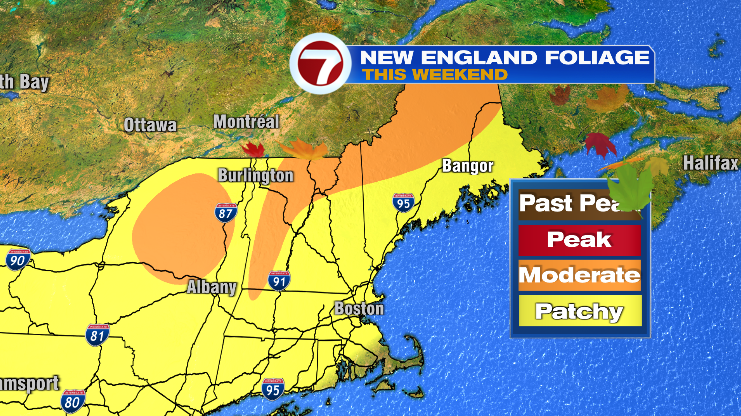 If your plans take you to Northern New England, fall foliage is underway with some isolated spots of peak color just starting for some of the mountains. Peak foliage here in Southern New England is a few weeks away but we are starting to see some color in spots. Stay tuned for the updated foliage forecast as the season progresses.