Editor's Note: Tonight's blog was written by 7Weather intern Tyler Hughes.
August is off to a great start – an extremely comfortable day in the books so far. In fact, with dew points dropping into the 40s tonight, this officially is the least humid it's been since June 7th! Humidity looks to stay low tomorrow as well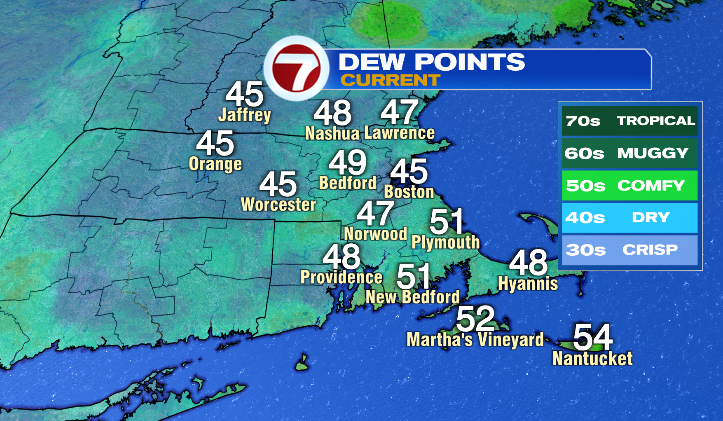 Also tonight, take a moment to look up for the supermoon! August's full moon rises tonight at 8:36pm and skies will be clear, perfect for viewing. Tonight's moon is also known as the Sturgeon Moon – Native American tribes named it for the abundance of fish during the month of August.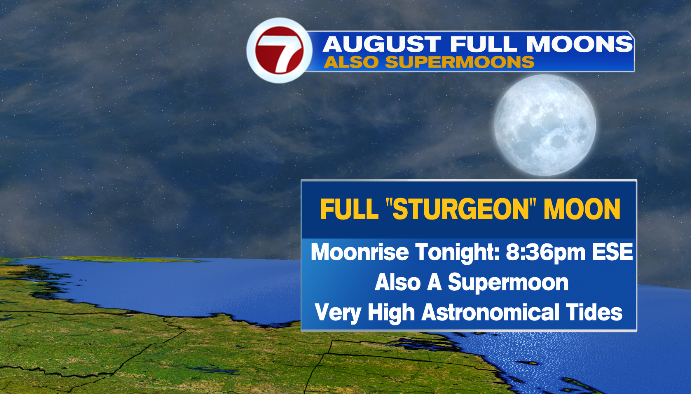 The supermoon occurs when the moon reaches the closest point to us in its orbit around Earth. The moon appears larger than usual, but this closer distance can also have an effect on the tides. We are expecting an astronomical high tide tonight and tomorrow evening – a Coastal Flood Statement is now in effect along our coastlines for localized splashover from the high tides.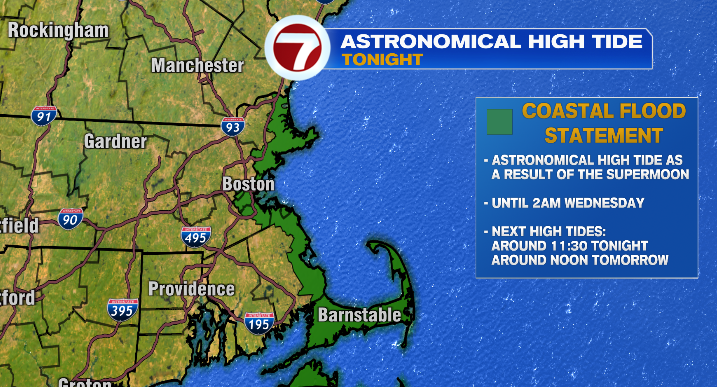 The next few days look promising… I talked about the beaches in yesterday's blog, but another great spot to be will be Polar Park! The Woosox are playing tomorrow and Thursday, and the forecast looks fantastic for some baseball – temperatures in the low 70s and mostly clear skies.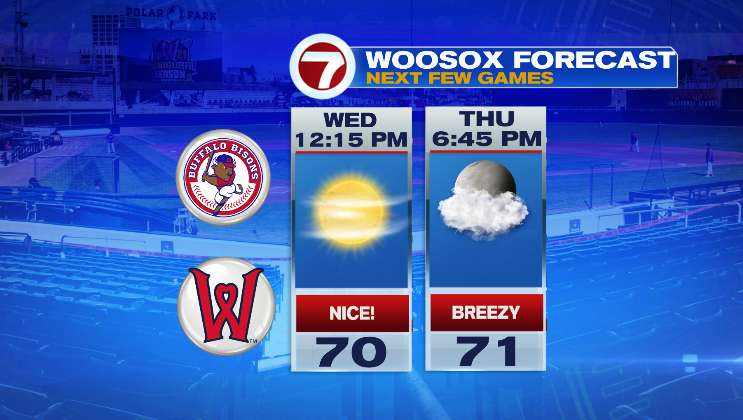 Friday is when our story changes, thanks to an approaching cold front. More humid air trapped ahead of the cold front will make Thursday feel a bit warmer, while Friday looks to bring scattered storms during the afternoon hours. This cold front looks to clear our area by Saturday morning, leaving high pressure and another period of calm weather behind it.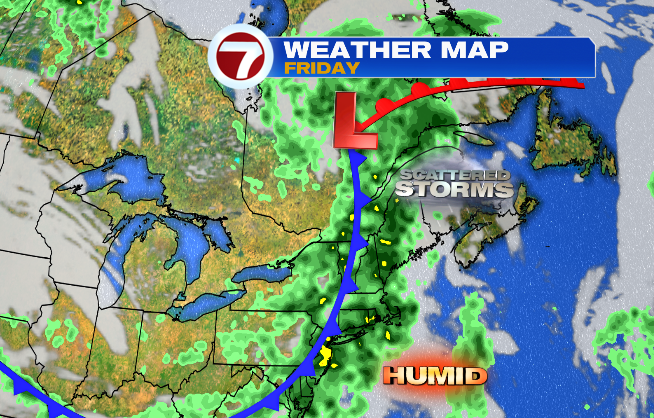 Overall, Friday is the most unsettled day throughout the next week – although, we are keeping an eye on another disturbance sometime during the middle of next week. The early look at this weekend looks nice, as well!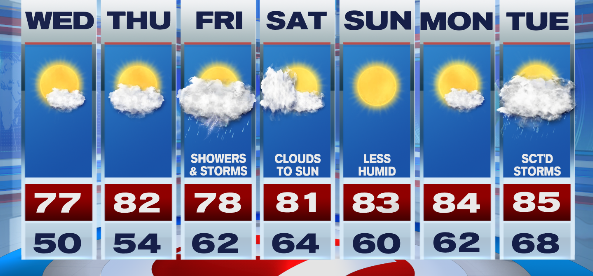 Have a great night and remember to look outside this evening! If you catch any great moon pictures, we'd love to see them… share them on social media using the hashtag #7news.
-Tyler