Clouds, fog and patchy mist break for some sun today, then it's all systems go to launch temperatures up well into the 70s to near 80 degrees. The combination of the mild air and the higher humidity (dew points mid 60s) will allow for a taste of late summer to extend today, into tomorrow. Tomorrow, highs run near/above 80 for many again.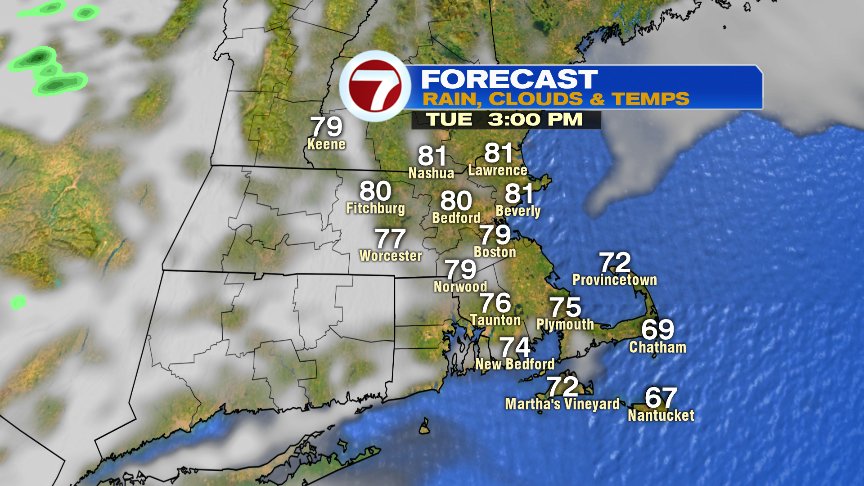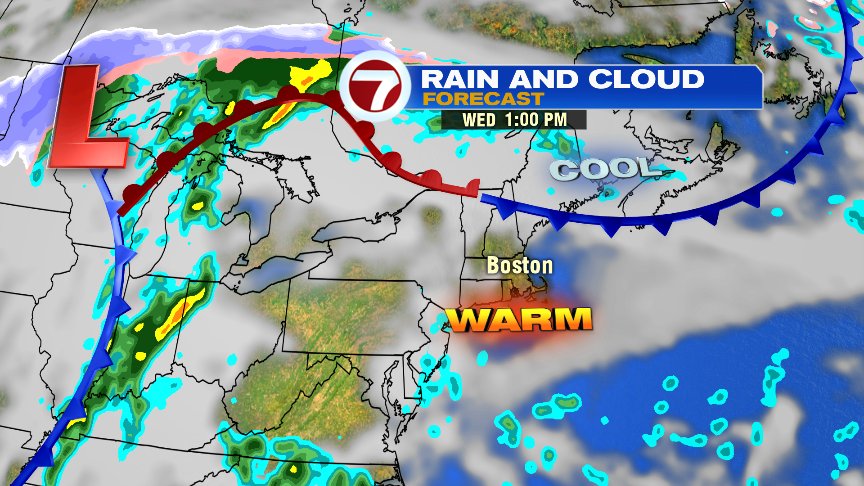 The pattern does turn unsettled on Thursday as a couple of fronts, combined with tropical moisture siphoned from Hurricane Michael, will allow for showers to break out, with localized downpours. We'll watch to see if any narrow bands of heavy rain form and produce localized flash flooding issues across parts of New England. Given the high moisture content of the atmosphere, combined to some energy working in, it's certainly possible. That'll be our main threat from Michael: Localized downpours.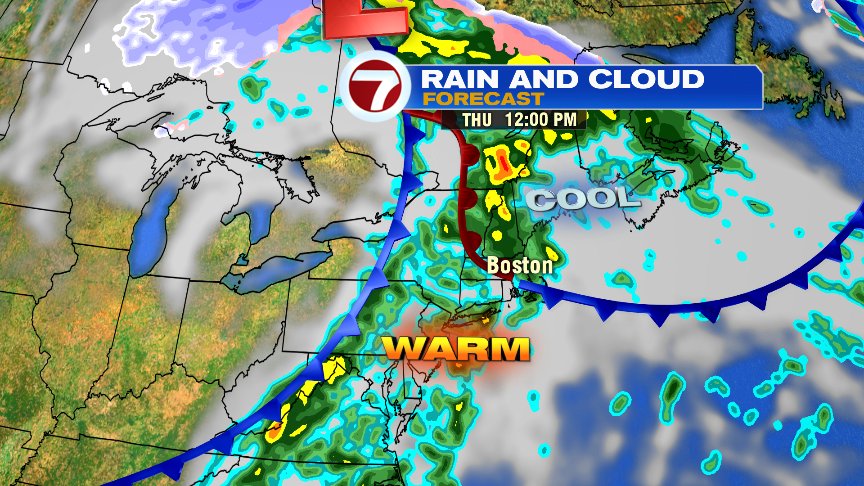 To get strong winds here, you'd need a path to be near/over us. That's unlikely, although, some gusty winds from the northeast to northwest are possible if Michael does take the northern route in the projected cone below. That northern route would also allow from torrential rains to be closer/over parts of Southern New England Friday too. Down south, Michael may make landfall as a category 3 tomorrow afternoon across the Florida Panhandle, close to Panama City. Storm surge near Panama City, points east, through the big bend will be a big issue there as an 8-12′ surge likely creates extensive damage there.
So ultimately, it'll come down to exact path for exact impacts here. Given what we're seeing this morning, it's likely that on Friday, the narrow band of torrential rains with the highest rain totals, will miss just south of most of Southern New England. Although, some heavier rain could still clip the Cape/Islands. That would leave much of the area away from Southeast Mass dry Friday with mostly cloudy skies. However, with such an intense band of rain so close, it'll be worthy of still keeping an eye on it in case the track adjusts north just a bit.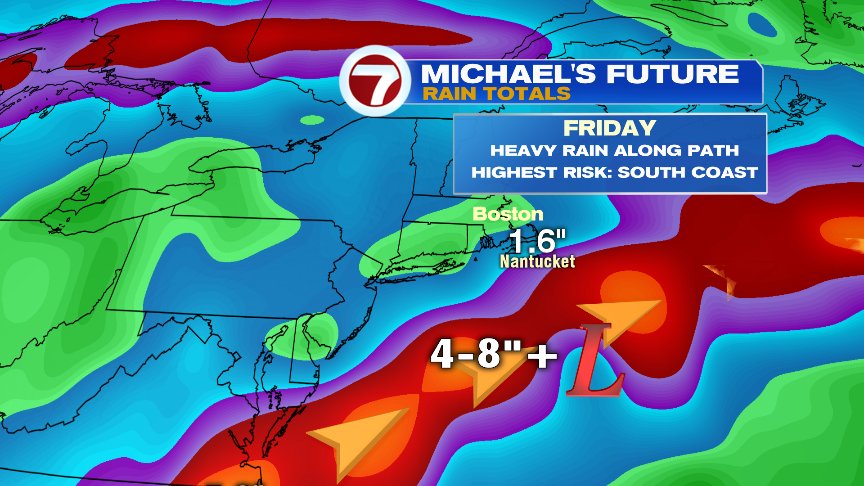 No matter how the rain shakes out on Friday, the weekend turns dry and cool with highs in the 50s and lows Saturday night in the 30s in the suburbs! A taste of Fall for sure after a taste of summer linger the next couple days.
Have a good day and enjoy the milder air while it's here. We'll keep you posted on air and online too about Hurricane Michael over the next few days.
@clamberton7 – twitter