Wow!… Another great day in the books yesterday as highs climbed into the mid 80s during the afternoon with plenty of sunshine across the area. Sure, there were a couple of pop-up storms around at the end of the day, but all and all, it was a winner weather-wise. Today, we chalk up another W as patchy low clouds this morning will yield to sunshine by this afternoon. Highs will be noticeably cooler for sure, low to mid 60s coast to low to mid 70s inland.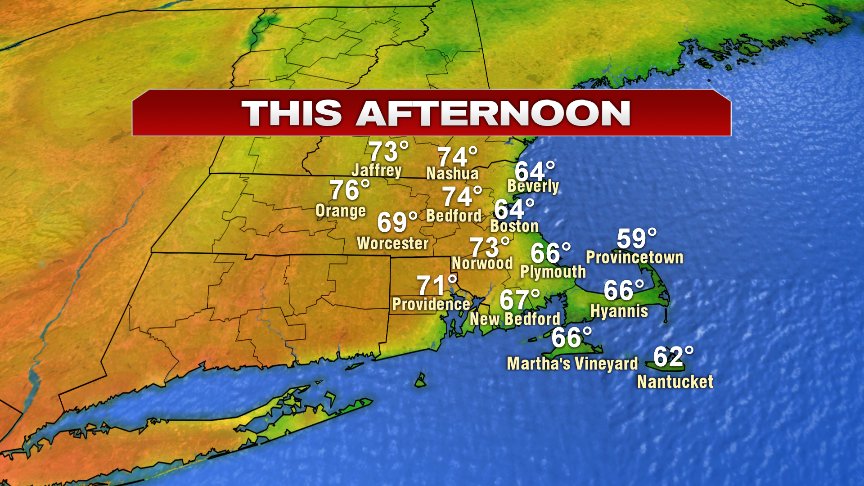 Winds kick back to the west to southwest tomorrow and we put the pedal to the metal temperature-wise as highs speed up into the upper 80s for many in the afternoon. The humidity will still be in check, so it'll be a relatively comfortable warmth.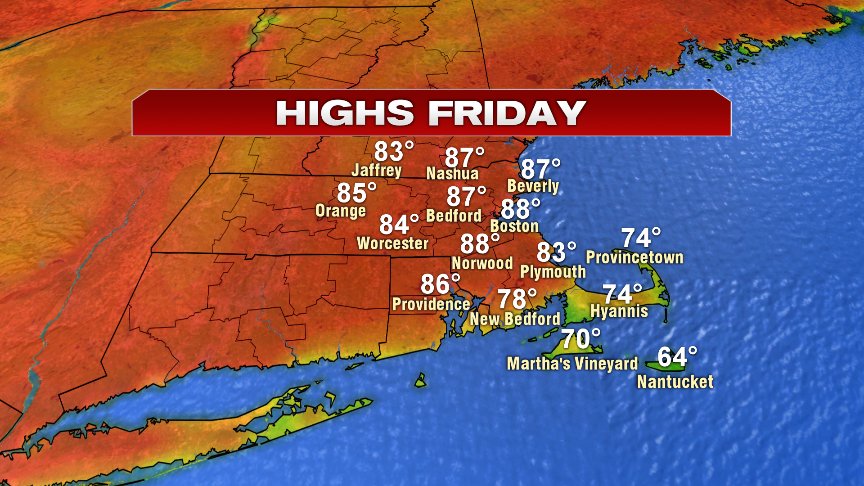 Saturday, temps surge again, this time with some humidity. That 88 may be more like 90 if the sun can hold on through mid-afternoon before a few pop-up storms fire.  Those storms signal a big chance ahead as a front drops in from our north and winds behind the front turn to the east. East winds and low level moisture… you know what that means. Temps on Sunday will be nearly 30 degrees cooler! Add in some patchy drizzle and a few showers, and it certainly won't feel like the start of summer. Although, at this point it doesn't look like a washout of a day as the afternoon may offer some dry hours.  Monday looks cool, but other than a spot shower, expect clouds and peeks of sun.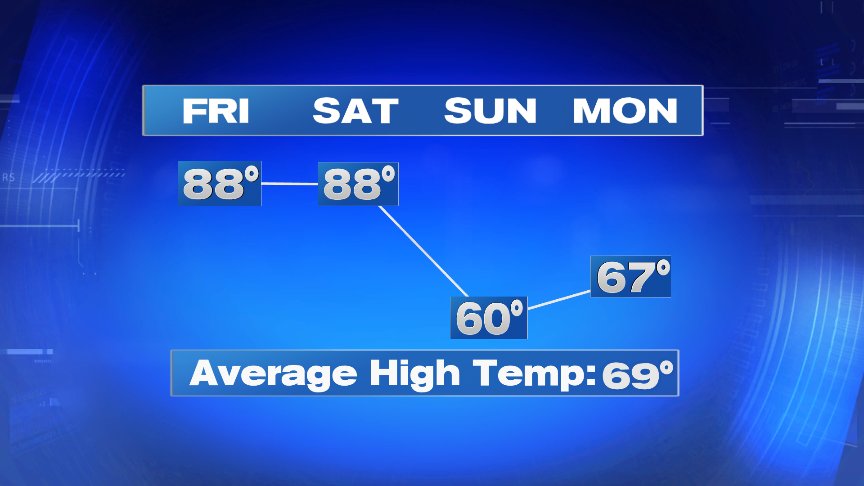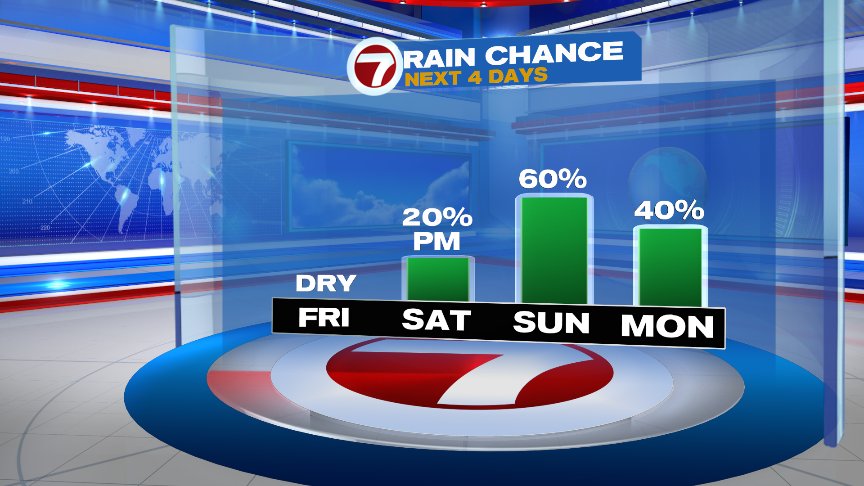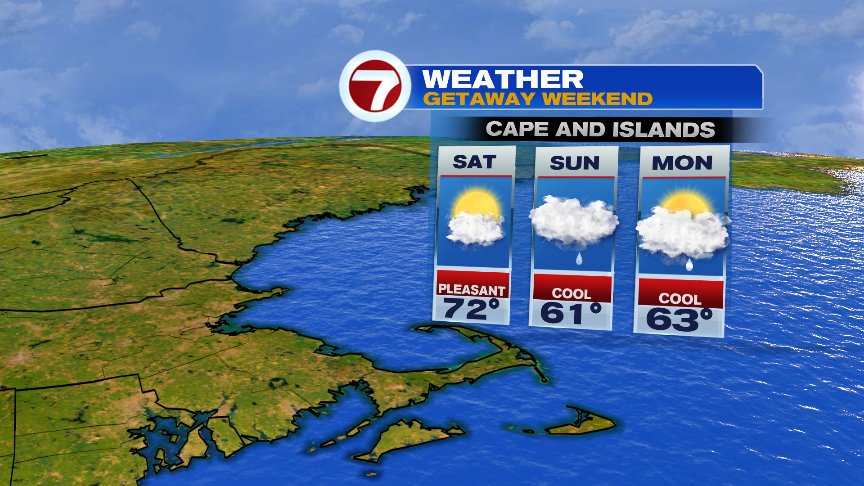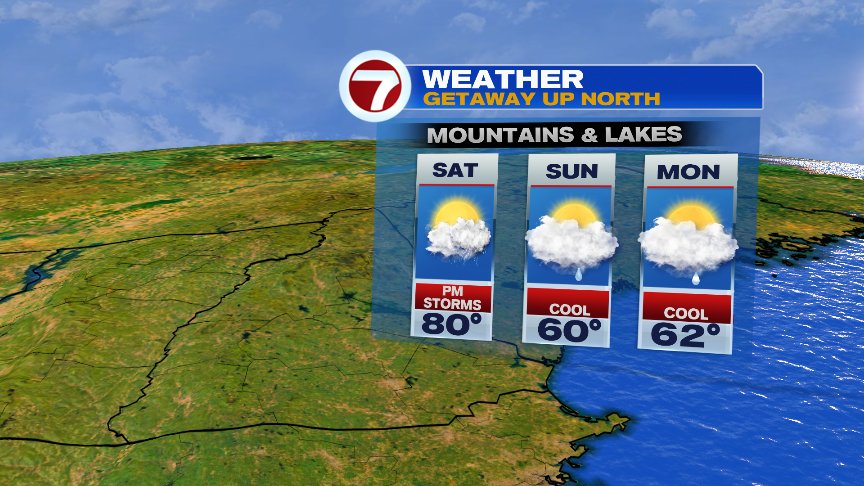 We'll fine tune this forecast and time out the rain as we get closer to the weekend, so check back for updates.
Enjoy the day!
@clamberton7 – twitter