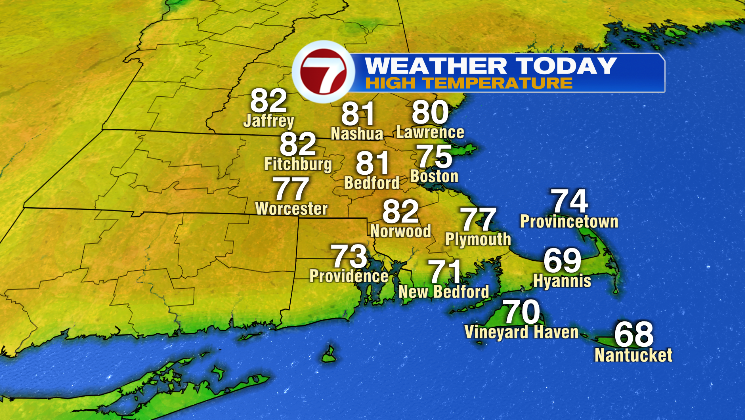 After a fantastic start to the holiday weekend, with sunshine and temps in the 70s, even warmer weather is on the way on Sunday.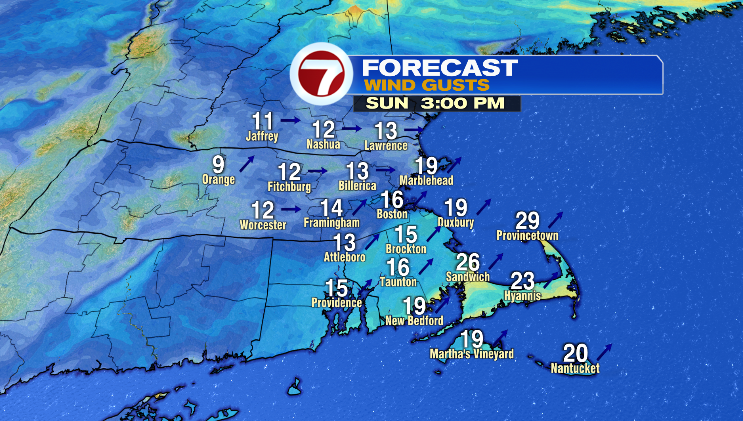 High pressure slides just off the coast Sunday afternoon, leading to a stiff southwesterly breeze ushering in warm air.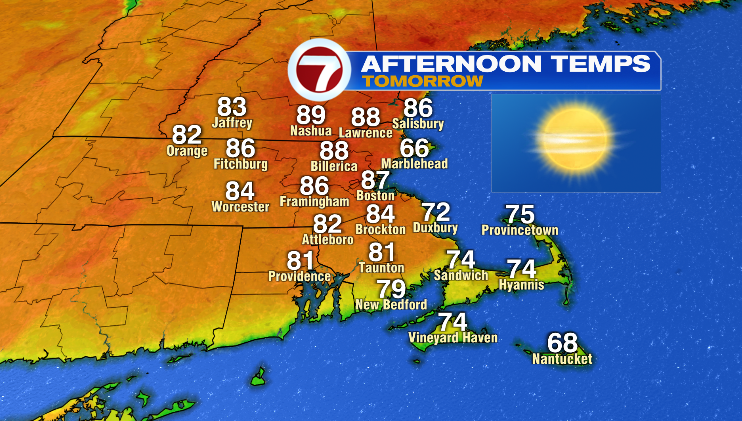 Temperatures will rise into the upper 80s away from the coastline, while conditions are expected to remain cooler along the coast, especially Cape Cod and the Islands.
Overnight Sunday night a backdoor front pushes through the area, leading to much cooler weather on Memorial Day.