7Weather – It was another warm, February day across Southern New England. Temperatures started off in the mid/upper 40s and climbed into the upper 50s/near 60°. Once again it felt more like spring, but winter returns tonight. A strong cold front swept across the region, knocking back temperatures quickly. Some locations reported a ten-degree drop in temperatures in 30 minutes!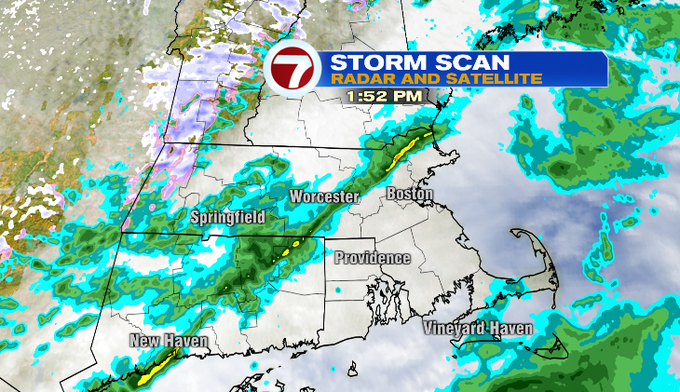 Scattered showers were around today, but are coming to an end. We'll be left with a gusty northwest wind and a mainly clear sky tonight. The cooler air working in and the clear conditions will allow temperatures to fall into the teens and twenties by sunrise tomorrow (6:37 am). Portions of the Cape will keep some clouds around, keeping those temperatures around the mid/upper 20s.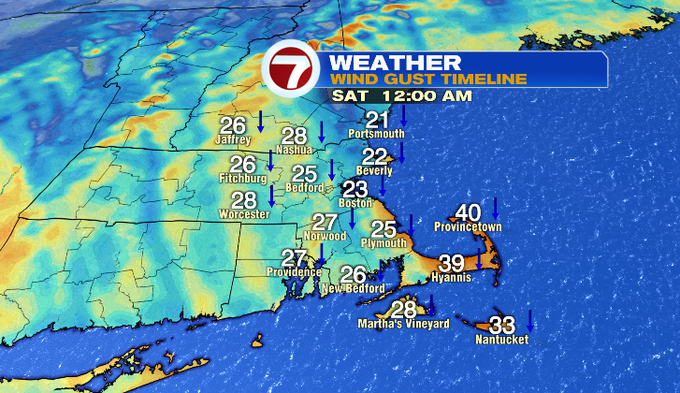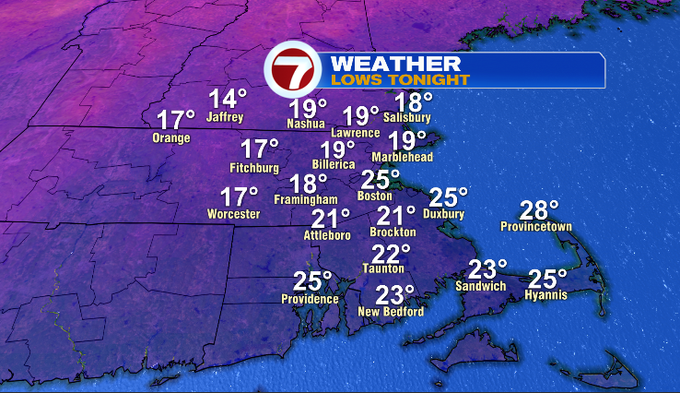 Tomorrow starts off cold with the northwest breeze still lingering mainly for the coast. The breeze will fade through the morning and we'll see mostly sunshine. Overall, Saturday will be a more seasonable day. Tomorrow our daily average high moves up to 40°, and we'll be in that range. Highs should rebound to the upper 30s/low 40s. Great day to walk around the city before the Bruins game! You might want a thicker jacket for the walk to your car or T after the game.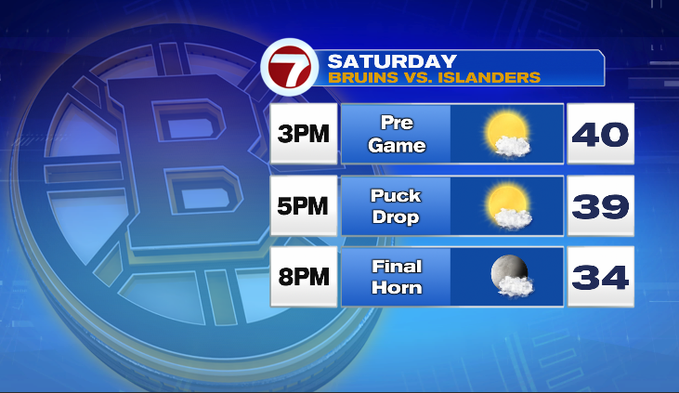 Overnight Saturday into Sunday, there will be more clouds around and a southwest flow. Sunday morning won't start off as cold as Saturday. It'll still be chilly with temperatures falling into the upper 20s/low 30s. We'll see filtered sunshine throughout the day and temperatures will reach the upper 40s/near 50°. Overall it'll be a pretty nice day. Nice day too for ski country, maybe not in terms of new natural snow, but it'll be enjoyable weather to hit the slopes.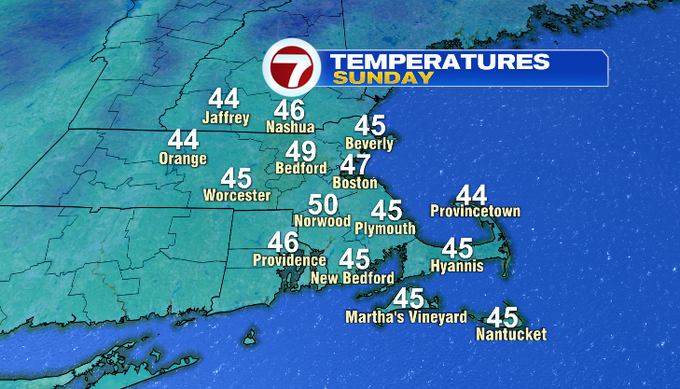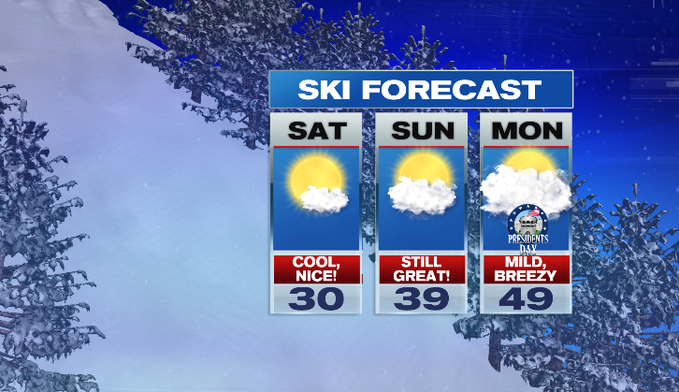 Monday, we were expecting a few showers inland. Right now, it looks like showers along a front will fall apart before reaching us. We will watch for moisture to stream up from the south bringing showers for the Cape and Islands in the morning.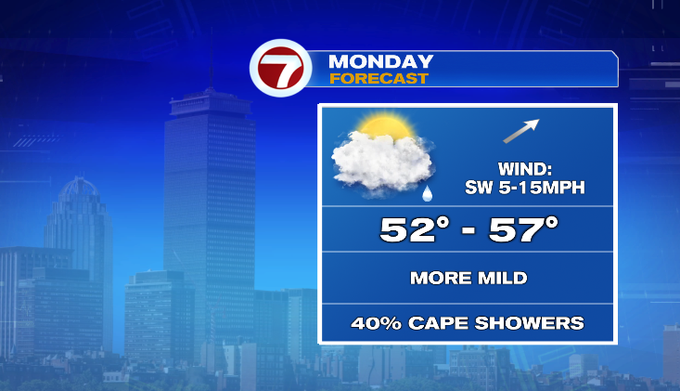 After looking at Monday's temperatures you might think winter is over. Not so fast! Middle to late next week, the jet stream will dip south bringing some colder air into our region. That means the flow could move a messy mix storm into our area by Thursday.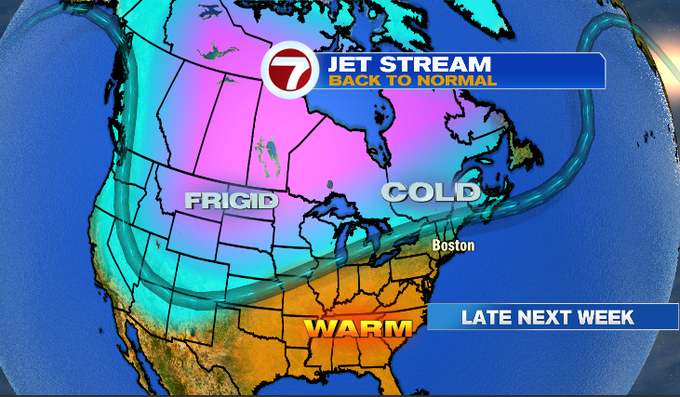 Have a great weekend!
-Meteorologist Melanie Black