Patchy fog and clouds this morning break for sunshine by midday. While there will be some cumulus clouds in the mix this afternoon, it'll stay dry and mild. Highs average in the mid 60s, a bit above average for the time of year. The breeze picks up the pace, gusting 20-25mph.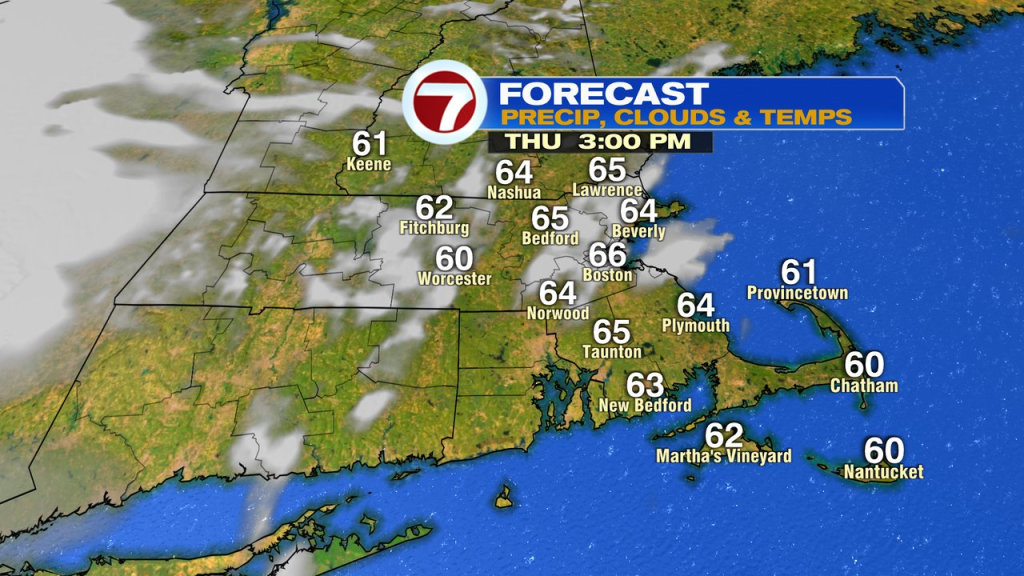 Tomorrow, we start tracking scattered showers and more clouds. Despite that, it'll be mild with highs back into the 60s and even some humidity working in by the evening. Rain will likely be widespread tomorrow night. While it won't rain all day Saturday, it'll be unsettled with showers in and out through the day with temps in the 60s.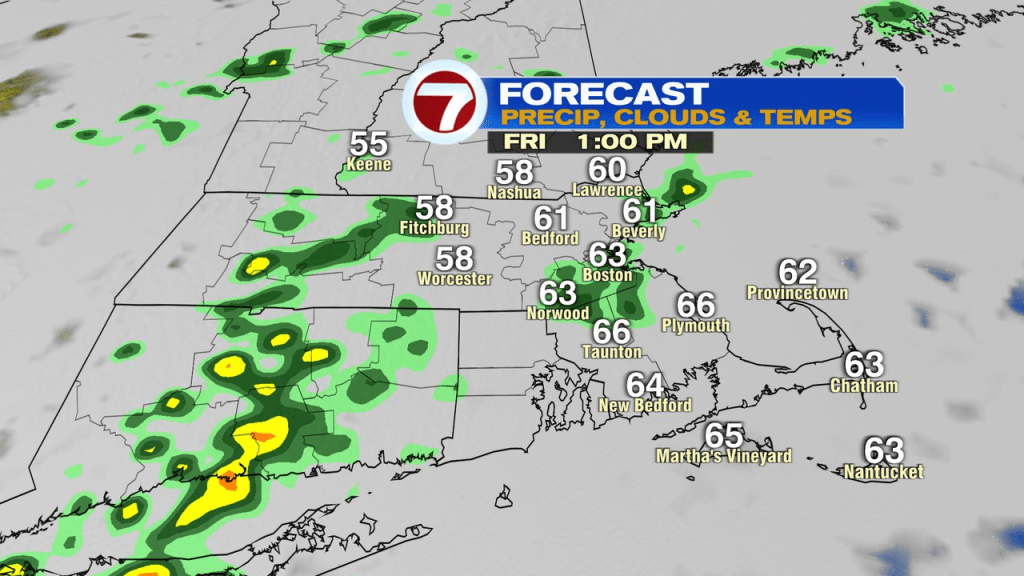 Sunday, the best chance of showers favors northern locations, especially across Central New England. That'll mean more dry hours in southern New England vs. what we get Saturday. However, the wind will be gusty, pushing 30-40mph at times with temps near 60.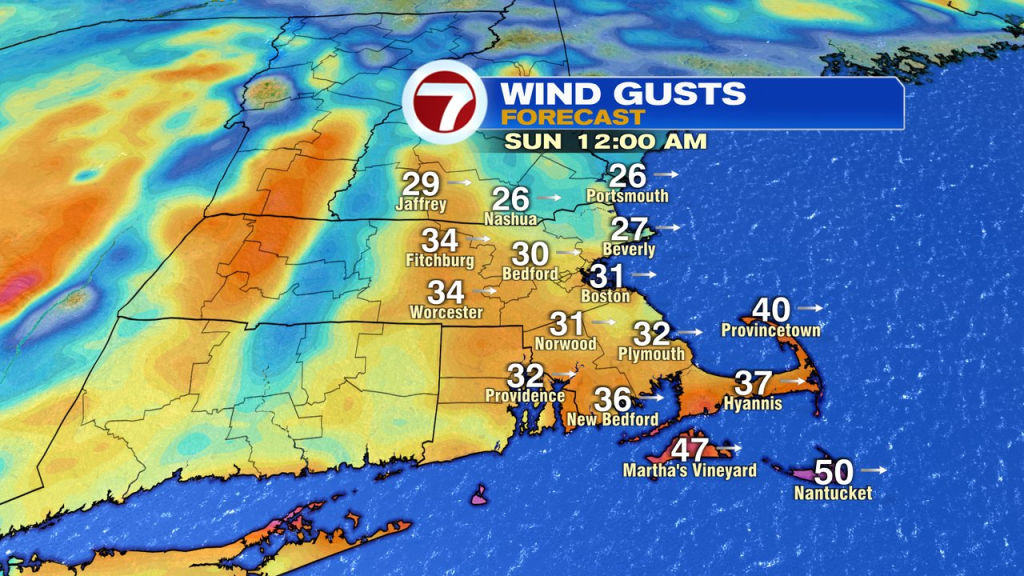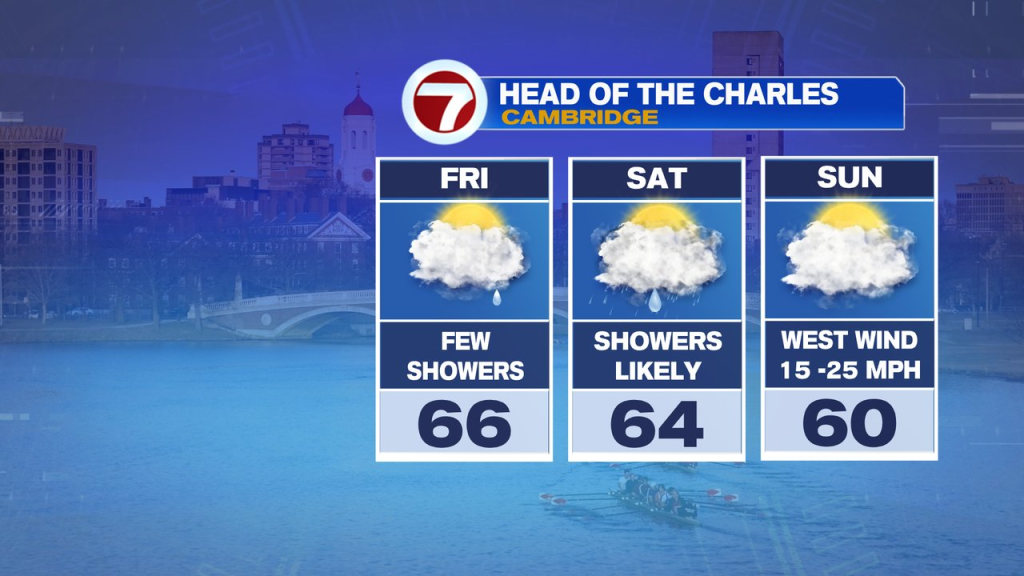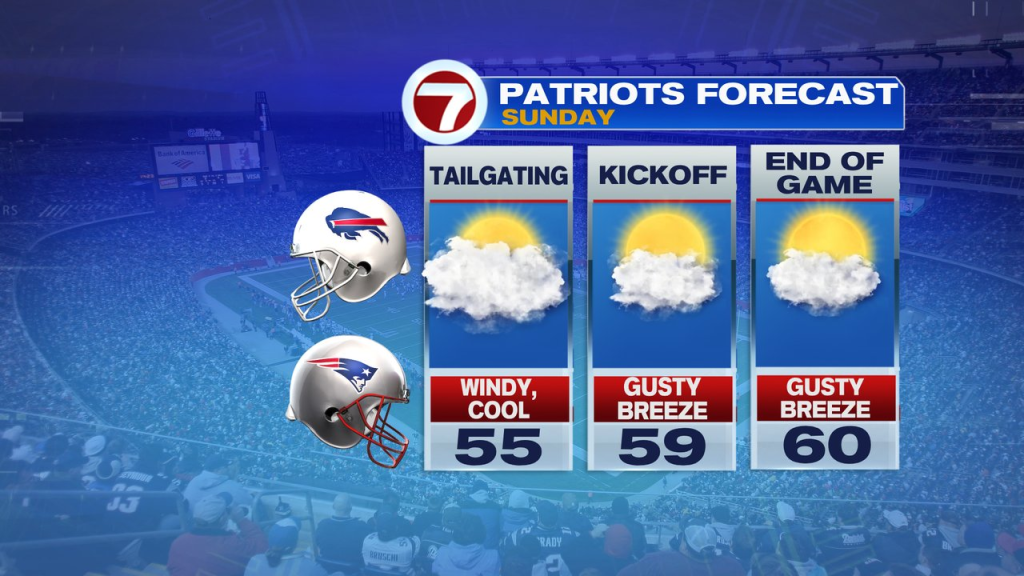 It'll be cool and dry early next week with even some frost possible by Tuesday AM across inland locations.